3rd Annual Block Party in Ocean City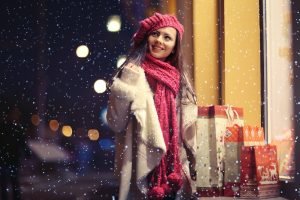 It's beginning to look a lot like Christmas in Ocean City, MD. This Saturday, December 9th, join us for the 3rd Annual Block Party along the 33rd and 36th street corridor. Come in town to shop, eat, play and stay with local businesses. There will be discounts, giveaways, freebies, sweets, treats, and Santa! Who will be on the block throughout the day.
This year there will be 13 businesses participating: Ish Boutique, Barn 34, K-Coast Surf Shop, Ocean Atlantic, Real Raw, Tony Lukes, Rare & Rye, OC Wasabi, Senor Cigars, Guidos Burritos, Planet Maze, Shotti's, Endless Summer. Here are the specials to look forward to:
Ish Boutique 10am-6pm| 25% off your entire purchase! Sweets, treat, & complimentary gift wrapping
Barn 34 7:30pm-10pm | Happy Hour all day & night- Fish Tacos $9, Select apps half off
Planet Maze 10am-9pm | First time and only time offer BOGO triple play laser tag fit certificate, get a second gift certificate free! Holiday golf balls available, raffling a gift every hour on the hour
Real Raw Organics 11am-6pm | $8 Acai, dragon fruit and Lili koi bowls, Up to 50% off grocery items and merchandise, Every $50 in gift card purchases gets a free Kombucha plus Giveaways throughout the day
K-Coast 10am-6pm | FREE $49.95 Hoodie with any $99 clothing, $99 sunglass or $99 watch purchase
Shotti's Point 11am-11pm | happy hour specials offered all day
OC Wasabi 4pm-10pm | Drink specials, Select food discounts (dine in only)
Endless Summer 10am-6pm | Buy 1, Get 1 50% Off, All Endless Summer t-shirts & sweat shirts! Free hot chocolate
Rare & Rye | Happy hour specials offered all day long
Senor Cigars 9:30am-9pm | Stocking stuffers under $10, specially priced gift packs, Cigar accessories and gift cards available
Tony Lukes 11am-2pm | BOGO Any Sandwich with purchase of Equal Size Sandwich and Two Fountain Beverages., Free Milk Shake for Every Kids Meal Purchase
Guidos Burritos 11am-10pm | 15% off entire purchase, additional 5% off if you bring a donation
Ocean Atlantic Surf Shop 11am-5pm | Wetsuit specials, Select winter gear 20% off, select summer 50% off
While our local businesses are working with their neighbors and teaming up together, they are encouraging the community to bring canned goods, winter gear, or donate to Worcester Gold to give back this season! There will be donation buckets at checkout stations.
"We all appreciate the local support. We try to create a special event within walking distance that is fun for all! Kids can have a blast at Planet Maze, others can get some holiday shopping done, grab a bite to eat and spend time together," said Ish Boutique Co-Owner, Jenny Carven.
The post 3rd Annual Block Party in Ocean City appeared first on ShoreBread Eastern Shore Lifestyle Magazine.