66th Annual National Hard Crab Derby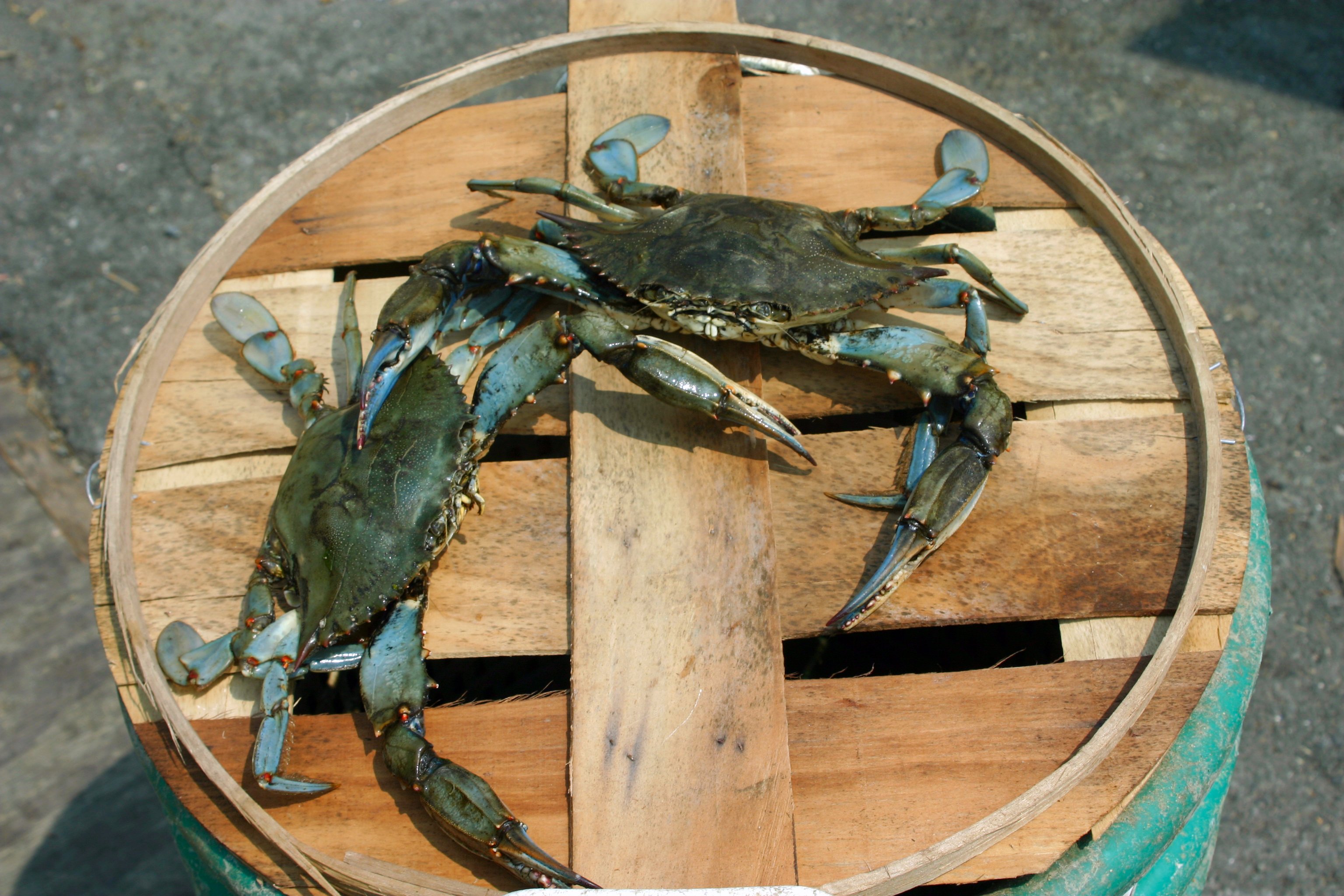 Labor Day Weekend is here, which means it's time to make plans for the holiday, whether it's heading out on the boat, attending a BBQ, or taking the family to the beach for the day. If you're in the mood for some Day Trippin,' we suggest heading to Crisfield for the 66th Annual National Hard Crab Derby. The weekends' festivities not only feature a massive blue crab race, but also a Crab Cooking Contest, rides, amusements, live entertainment, a Crab Picking Contest, and the annual Boat Docking Contest. There are plenty of reasons to spend the day (or entire weekend) in Crisfield this Labor Day Weekend, so grab your crab mallets and get pickin.'
400 blue crabs will come head to head this weekend to compete in one of the most celebrated crustacean events in America, the National Hard Crab Derby. Crisfield is the self-proclaimed "Crab Capitol of the World," and rightfully so. Crisfield crabs are massive and downright delicious, not to mention the fact the town of Crisfield is situated on the harbor – a crabbers dream-town. The downtown area rests directly on the waterfront and much of the town rests on the shoreline, built on a foundation of oyster shells.   Thousands will flock to Crisfield this weekend for the three-day crab celebration, with an expected 8,000 people to be in attendance.
65 years ago, waterman began racing crabs in the derby, bringing their most-spirited crabs down to the street in the front of the post office to race for glory. Over the past 65 years, the event has grown exponentially, yielding more crabs and bigger crowds with each passing year. This weekend, crabs from all over the region will race on the slick, flat track. Fifty live crabs race at a time in each heat on the slick, wet track pitched at an angle. The first crabs to make it off the end of the track wins the heat. The heat winners continue onto the next round until a winner is chosen. The racing event culminates with the Governor's Cup Race, named for Crisfield native, Governor J. Millard Tawes, who served as Maryland's Governor from 1959 to 1967.
The Crab Derby is just one event of many slated for the weekend-long Labor Day crustacean extravaganza. In fact, events kick-off Thursday evening, with the crowning of Miss Crustacean at Crisfield High School. Friday, visitors can expect the wafting smells of the Crab Cooking Contest, located at the Baptist Church on Somerset Avenue. Friday evenings' festivities begin at 6pm and will also include games, rides, food, craft vendors and live entertainment. Admission to the carnival grounds is free.
Besides the excitement of dueling blue crabs, Saturday also features a street parade at 11am, along with more rides and amusements to enjoy throughout the day. The Crab Picking Contest will also be held Saturday.
For Sunday, boaters will gear up for the annual Boat Docking Contest. Skilled captains are put to the test each year, as they compete for purses worth $30,000. The weekend fun will come to an end Sunday night with live entertainment and a fireworks show at 9pm.
Labor Day Weekend offers any number of options to enjoy (for those of you lucky to have the holiday weekend off) – so get outside, and enjoy a little friendly-crab-competition while Day Trippin'  in Crisfield. Until next time…