A Lucky Girl's Life: 5 Top Tips for Beautiful Skin from an Esthetician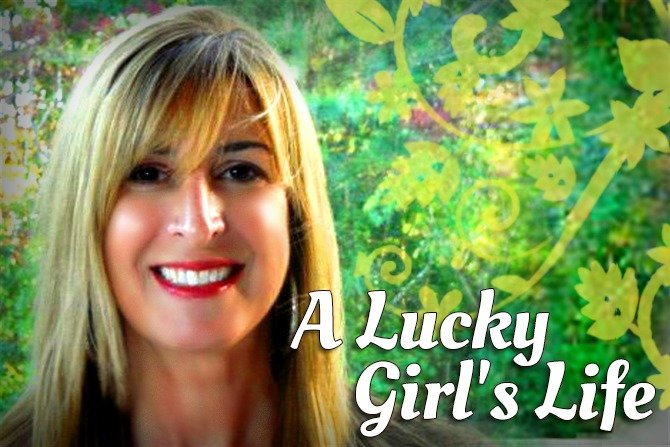 As a professional esthetician, I'm often asked what my top tips are for having and keeping beautiful, radiant skin. By following these top 5 tips that are easy to follow, you too can have skin that you'll look forward to waking up to every day.
1. To keep a clear complexion you need to wash your face daily with a cleanser that is pH balanced and suited for your skin type. (I do not recommend bar soaps. What you use on your body should not be used on your face.) The right cleansers keep oil, dirt and make up free from clogging your pores and prevent break outs.
2) Exfoliate your skin to renew skin cells and give you a radiant and healthy glow. I prefer retinol or acid-based creams for additional anti-aging benefits.
3) Use day creams with sunscreen like titanium dioxide or zinc. Even if it is cloudy you are still exposed to UV rays that can damage your skin. The sun breaks down the collagen in your skin which causes you to prematurely age. Skin cancer prevention should be practiced everyday.
4. Use nourishing creams with vitamins and minerals. Vitamin C is one of the best ingredients because it naturally protects against UV damage and stimulates collagen and elasticity to keep your skin youthful.
5. Drink plenty of water and eat as healthy as you can. It definitely makes a difference in your skin. In addition to this detox often to remove the accumulation of waste that gets trapped in your body. You will not only look better but feel better as well.
These recommendations are all easy to do on a daily basis. I highly recommend getting facials every 4-6 weeks for the best results, but what you put on your skin daily is just as important. If you are not sure what kind of skin you have or what products are best for your skin type please see me for a free skin analysis at Robin Walter Salon & Spa in Ocean Pines. Call 410-208-2576 to make your appointment.