A Lucky Girl's Life: Bath Therapies for Winter Ailments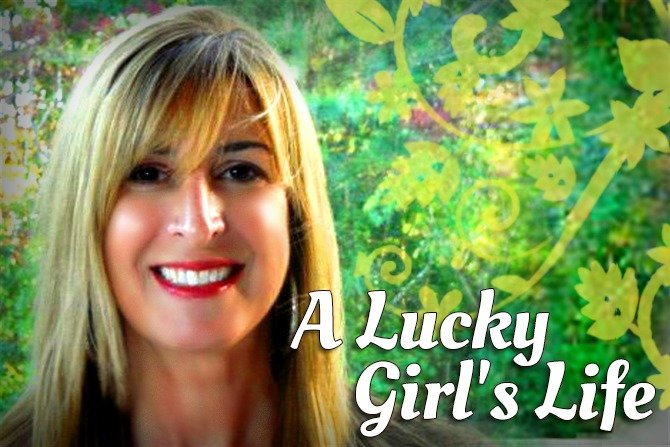 In the cold winter months we don't always feel our best. The lack of sunshine is hard on our immune systems and makes arthritic conditions feel even worse. We are also surrounded by an abundance of germs that can compromise our health.
A simple solution to helping these aches and pains and winter issues is soaking in a tub with bath therapies added. Specifically, Lucky Girl Bath Therapies are therapeutic because they are made with a blend of natural Dead Sea Salts and Epsom Salts. These aid the body in muscle relaxation and detoxification. Detoxifying not only helps to improve our immune system, but as an added bonus for women, it helps to reduce the appearance of cellulite. Essential oils are added to entice a calming effect on your nerves and to promote better sleep.
You will enjoy both the Conched Out or Calming Waters Bath Therapy, which also come in a jar packaged for gift giving. A bonus sea shell placed inside is to be used for scooping your desired amount of salts for your relaxing bath.
If you have dry skin or itchy skin I recommend the hydrating bath bombs. These are added to your bath to add moisture to your skin. Lavender is a great choice to calm your nerves and irritated skin. If you feel muscle tension or workout regularly try the Muscle Rescue Bath Bomb. For additional benefits for dry skin, try the Exfoliating Sugar Scrub in your bath and follow with the Hydrating Body Lotion or Lavender Body Oil.
I assure you that you will feel pampered and your skin will be nourished with these fun and good-for-you, quality products. In full disclosure, I am the creator of Lucky Girl Bath and Beauty. I have studied skin care for over 20 years and do treatments still as a licensed Esthetician. I care about my clients and I want only the best for them. I hope you will enjoy my products. You can find products at these locations in the area: Robin Walter Salon & Spa, Ish Gifts, Copy Central Gifts and Trendz Salon. Check out the new website with products available for purchase: www.luckygirlbathandbeauty.com