A Lucky Girl's Life: Spring Forward With the Latest Trends in Exercise and Beauty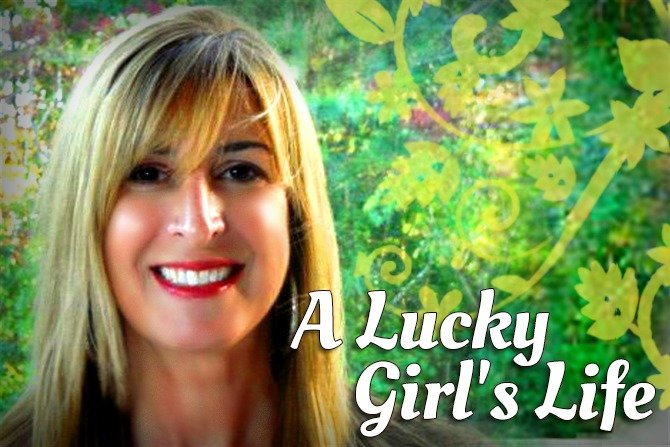 At last we can say good-bye to those dark and dull days of winter and move forward—the feeling of spring is soon to be in the air. It reminds me that it's the perfect time to refresh and renew the mind and body.
FOR THE BODY:
This spring we can enjoy daylight savings and be more active. All beauty starts from within so before you do anything else, get some healthy exercise. If you are tired of your exercise program you may want to try a S.W.E.A.T. class. This is a workout to get you in shape fast. It will push you from your comfort zone into a can-do attitude. For those who enjoy a more relaxed work out try Hot Yoga that aids in detoxification. As the weather warms up try Yoga on the paddleboard—one of my favorites because you can enjoy being outdoors. For a great out-of-the-ordinary exercise you have to try pole dancing. It will also get you in shape fast and is sure to put a smile on your face. For the mind and body you can try Qigong which really amps up your inner health.
SKIN HEALTH:
Now is a good time to get a renewed and refreshed look by getting an exfoliating peel suited for your skin type. From mild to aggressive, depending on your skin type, an esthetician will decide which is best suited for you. Peels remove dry winter skin and help to deep cleanse clogged pores. You will instantly have a more radiant glow to your skin. If you have any retinol products this is a good time to finish up before the summer gets here. I would not suggest going in the sun while using Retin A because you can burn and hyperpigmate your skin. Collagen is damaged by the sun, so you want to wear a facial sunscreen year round. Topical vitamin C protects your skin from further damage and helps to repair any damage already done.
HAIR STYLES
Trends for spring:
Simple and sophisticated – hair is sleek, pulled back in low ponytails and buns with hair wrapped around
Short hair in bobs or shaggy bobs
Crimped hair is back in style
Hair accessories such as flowers or other statement pieces will be popular
Another trend is parts that are on the side, which can shorten a long face or make a square face look more round.
Try some highlights around your face to brighten a dull complexion.
MAKE-UP
A more natural look with the eyelashes, this year is not so thick and plumped but more defined and separate.
The brows are bold; fill them in and create more of an arch. Waxing can achieve more of an arch but keep brows thick.
The color green is hot in the shades of evergreen, emerald and smoky jade for eye shadow – eyes should be smudged with shadow winged out.
Bright pastels are also hot for spring
With lots of eyeliner, you can use neon under the eyes
Lips are matte with bright colors; not glossy
Pinks are in and also red, bright lips
Black eye glasses and red lips are a trend you will see more of
NAILS
Shorter nails with a modern, clean look
French manicures with barely there pink, nude and tan
Nail art in neutral colors
Even if you don't like polish keep hands well manicured with a clear strengthening coat on for protection and a finished look.
If you would like a complimentary skin care or make up consultation you can make an appointment with me at Robin Walter Salon & Spa in Ocean Pines. Christy Stone Trala – 410-208-2576. Mention customer appreciation special and save $15 off on any facial or body treatment for a limited time.