Autumn Wine Festival Returns to Salisbury This Weekend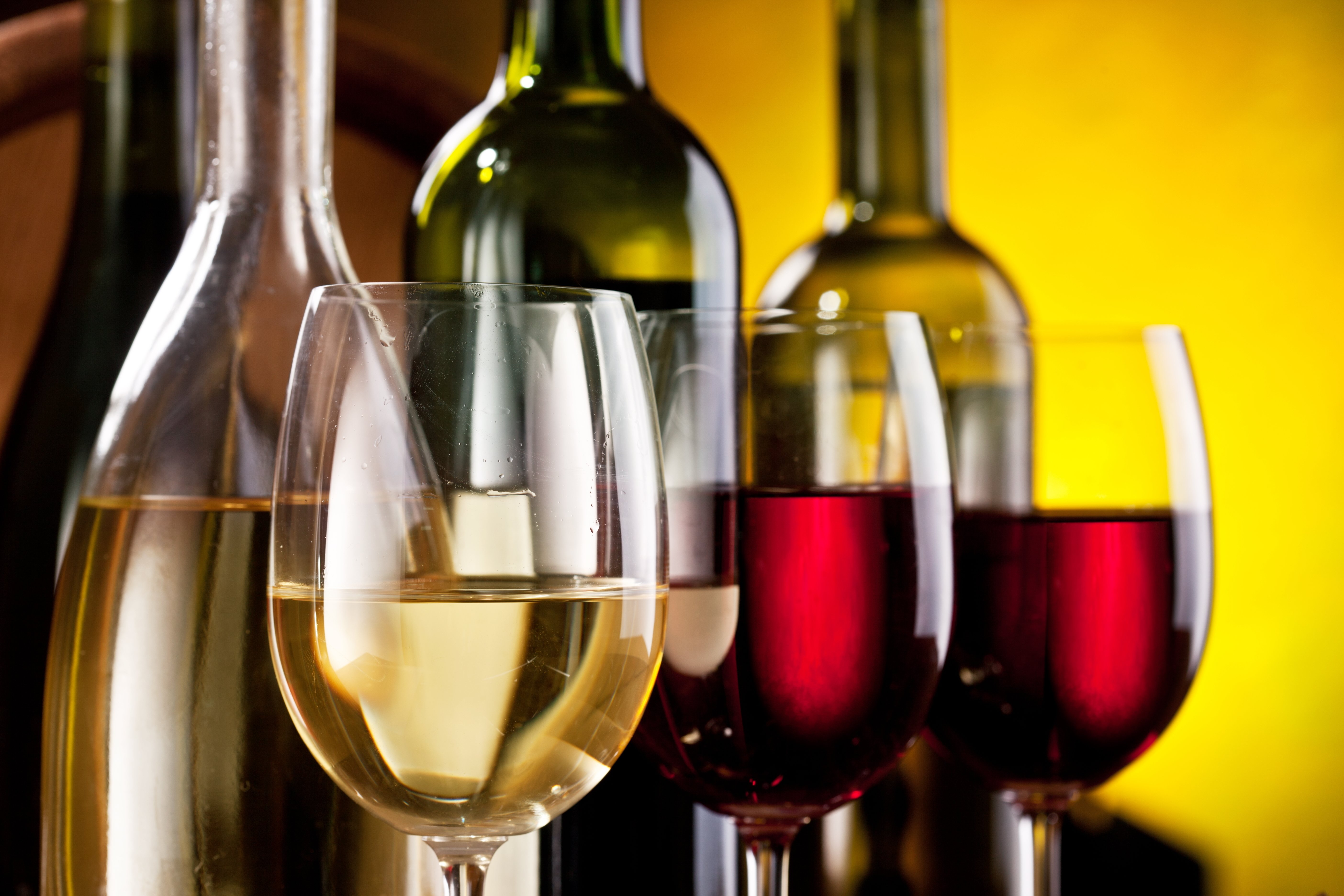 The Autumn Wine Festival is bringing us "Bacchus" to Pemberton Park this weekend. In case you forgot, we enjoyed a bit of a wet and gloomy, but nevertheless fun, afternoon at Pemberton Park last weekend during the Good Beer Festival.  Hopefully Bacchus, the god of wine, will be smiling down on Salisbury for the 11th Maryland Autumn Wine Festival this weekend, with good weather and quality wines. The two-day event (produced in conjunction and sanctioned by the Maryland Wineries Association) will feature 20 Maryland wineries. There are so many wines to taste, performances to see, and foods to try, we might just have to go both days.
The wineries featured at this year's event include local venues such as Layton's Chance from Vienna, St. Michaels Winery, and Ashby Vineyards from Easton. There are also several other regional wine trails representing flavors from all over of the state. Participants will be able to sip a taste of Maryland by trying red, white, and dessert wines from all over the state.
A great way to save some money while wine tasting is to order event tickets ahead of time. All tickets provide a complimentary tasting glass and unlimited samples, but participants can save up to $10.00 by purchasing tickets online. Other great online offers are the VIP and two-day passes. VIP ticket holders enjoy special entertainment seating, parking, private presentations with Laurie Forster (The Wine Coach), a wine making forum with the Maryland Wine Association, as well as a festival T-shirt, gift bag, and commemorative wine glass.
In between wine tastings, cleanse you palate with cuisine from a variety of local vendors. A few of the tents we can't wait to stop by include Adam's Ribs, The Pizza Shop and Phat Boyz Catering. For dessert you'll find us at Dolles's Candyland for caramel popcorn, Parfections Chocolates, and Sweet Serenity Chocolates. For a treat for a friend who couldn't make this year's festival, we are picking up a couple of gourmet gifts at The Herb Works Oil & Vinegar, which offers flavored olive oils, balsamic vinegars, mustards, and truffle oils.
While sipping samples, tasters can also enjoy live music and other performances. This year, Tim Reynolds and TR3 are presenting their funky sounds for the crowd. Tim Reynolds has a musical career spanning thirty-five years, collaborations with Dave Matthews, and has twice been a Grammy nominee. The group brings covers of time honored songs as well as original new sounds to the stage. Other acts include bands like Anything Goes from Seaford as well as Picnic, a genre crossing band.
Live demonstrations provide entertainment not just for the experienced wine taster, but for all levels from novice to sommelier. Xtreme Brewing is presenting a 'wine making at home' demonstration to explain the best techniques and equipment for making homemade wine. Xtreme originally got its start when owner Doug Griffith began trying his friend Sam Calagione's (better known as Dogfish Head Founder) beer recipes. Griffith then began creating and selling kits for homemade alcoholic creations.
Laurie Forster, is a true wine connoisseur who hosts her own radio show, "The Sipping Point." Forster was also recently honored for her mobile app, The Wine Coach, which was listed as one of the Top 8 Wine Apps in Wine Enthusiast magazine. Forster is expected to entertain audiences with her comedy routine about her life in the wine business while simultaneously hosting a wine tasting along with interactive audience games. The Tasters Guild of Maryland will also  be on the scene, presenting their Wine Exploration Classes to teach participants how to properly use their senses while tasting wine. The group hopes to educate all levels of wine tasters about the responsible use of wine and food.
For the little ones tagging along or for non-drinking festival goers, Chimney Cake Express is doing a Chimney Cake demonstration. This delicious pastry is a traditional Hungarian treat that has to be cooked in a special oven in order to retain its chimney-shape. Watch how these sweets are made and then enjoy a taste. Amused Studios is also doing a pottery making demonstration to show how to properly create a clay masterpiece.
ShoreBread went to the Good Beer Festival last weekend, but we can't wait to head back to Pemberton Park this Saturday and Sunday to sample all of the delicious wines. For more information and questions, visit the Maryland Autumn Wine Festival site.