Baked Dessert Cafe Bakes Up Local Love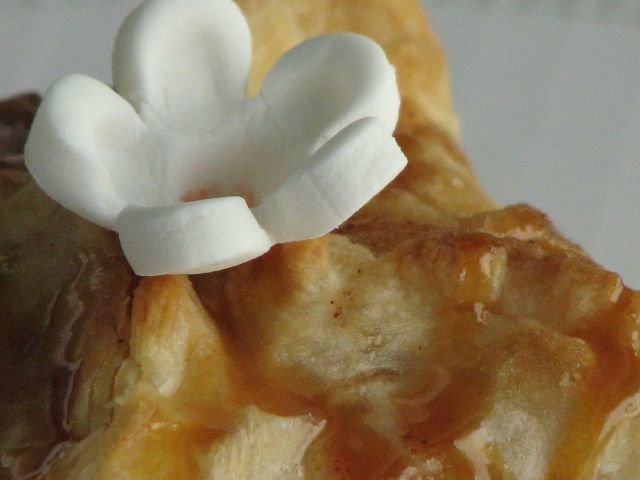 One step over the threshold of Baked Dessert Café and the deliciously intoxicating smell of baked goodness hits you in the face like a dream. Reminiscent of your grandmother's kitchen, the sweet smells immediately get your taste buds tingling and your stomach rumbling. The display case is teeming with goodies, from artisan sandwiches to the now infamous croclairs. Fresh coffee awaits you, along with a stellar beer and wine selection. Adorning the walls are the works of local artists, signifying the underlying theme of the locally owned and operated establishment – local and authentic.
Mother-daughter team Robin and Nina Tomaselli (respectively), are the masterminds behind each and every morsel of food that pops out of the oven at Baked, ensuring that every ingredient is all-natural. "We make everything here from scratch," said Robin, "with everything free of anything artificial."
Beyond all-natural baked goods, Robin and Nina provide a number of gluten-free options. "We always try to do something that's vegan or gluten-free because there isn't a lot of that around here," said Robin, pointing out that Nina adheres to a completely gluten-free diet. "We've done lots of experimenting with baking things that are gluten-free, because if it doesn't taste good then what's the point."
Baked opened its doors just three years ago in downtown Berlin, with its original location on Main Street where they spent their first year, before moving to their current location on Bay Street. "It really was the best thing that could have happened to us," explained Robin. "Even though it's slightly off the grid, its way more space for us to do all of the things we want to do here." Beyond baked goods,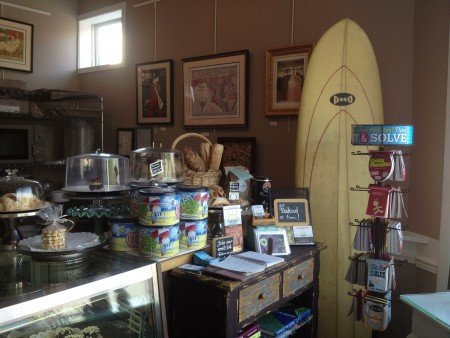 Baked provides lunches, coffee, beer and wine, art shows, live entertainment, and novelty items. Even the retail items are local -friendly, said Robin, "if we're not making it here then we are outsourcing locally and making sure that it's all natural." Retail items include Dolle's Popcorn, Tumbleweed & Eddy's dog treats, along with various hand-crafted sodas and drinks.
Both Nina and Robin agreed that customers love the authentic bakery smell that pervades the space, noting that if a bakery is the real-deal, it should smell sweetly of baked goods. "If a bakery doesn't smell good, then they are definitely doing something wrong" quipped Robin. Customers also rave about how real the food tastes, which according to Robin and Nina, is an unfortunate testament to how processed most foods have become. "People love that our food doesn't taste fake, that it's real food" said Nina. "They definitely notice that it is quality food."
It's difficult to pick a favorite item off of the Baked roster, after all, there are any number of sugary sweets to delve into, but according to Robin and Nina, the peach dumpling, croclair and the cupcake bread pudding sell out every single day. The croclair is an ingenuous creation that came to life at Baked, after witnessing the cronut craze in New York City (croissant+donut=cronut). The Baked team decided to try create their own hybrid, the croclair. For fall, keep your eyes peeled for pumpkin cream filled croclairs. The peach dumpling is also a Baked original, and has the honor of being the official dessert of Berlin. After getting the go-ahead from the Town Council to create an official Berlin dessert, they quickly began brainstorming and baking. "Berlin has such a rich peach history that we knew it would have to be peaches and we wanted to do some sort of retro-spin on dessert," explained Robin. After three months of trial and error, the perfect peach dumpling was born. "We sell out of them every day. During the Peach Festival this year we doubled what we did last year, and we were still sold out by 1:30."
The customer base at Baked is varied, with a mix of local Berlin residents, summer tourists traveling to and from Ocean City, and people with dietary restrictions looking for the diet-specific options at Baked. "This summer in Berlin was the busiest summer that we've experienced so far," said Robin. "We've also developed a lot of repeat business and developed some really great relationships over the past few years."
Besides the daily rush of customers, Nina and Robin also keep themselves busy catering events, with everything from weddings to birthdays. "We specialize in cupcake weddings as well as dessert bars –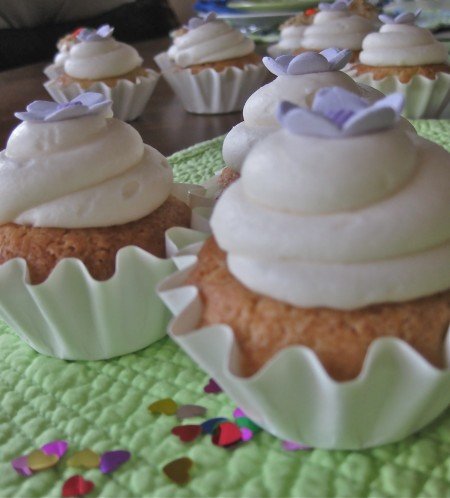 that has become a really popular thing lately at weddings and specialty events," said Robin, explaining that more and more people are enjoying the number of options that dessert bars afford guests at special events and occasions.
Beyond the rave reviews of customers, Baked has been honored with a number of awards since opening just three years ago– Coastal Styles Best Bakery 2013, OceanCity.com's Best of Ocean City Best Desserts three years running, and Free State's Finest Maryland Life Magazine Finest Dessert award, to name a few. "All of the awards make us happy," said Robin, "we love that people love what we are doing here. But if I had to pick two I was proudest of it would be the Berlin Chamber of Commerce Philanthropy Award and the Worcester Green Award." Robin and Nina dedicate a significant amount of time and proceeds to philanthropies and to being a green business.
The summer months are typically the busiest at Baked, but Robin and Nina will stay full-steam through Christmas with a number of Berlin events on tap, as well as the holiday rush for baked goods. "We are definitely gearing up for the holidays by getting our holiday menus ready," said Robin, adding that Thanksgiving and Christmas call for different menus. The mother-daughter duo will also be bringing their treats to the streets for Berlin's Octoberfest on October 19th, with German-themed delights such as pretzel twists, German chocolate cake, and apple strudel.
With events, a year-round business and a rising customer base, it's no wonder that on any given day you can find Robin and Nina furiously but happily baking and selling. The oven stays on all day long, with baked goods moving steadily from the oven to the display case to satisfied customers. As for ShoreBread, we walked away with a cupcake bread pudding straight out of the oven that we simply couldn't get enough of.