Best Of – Biker Bars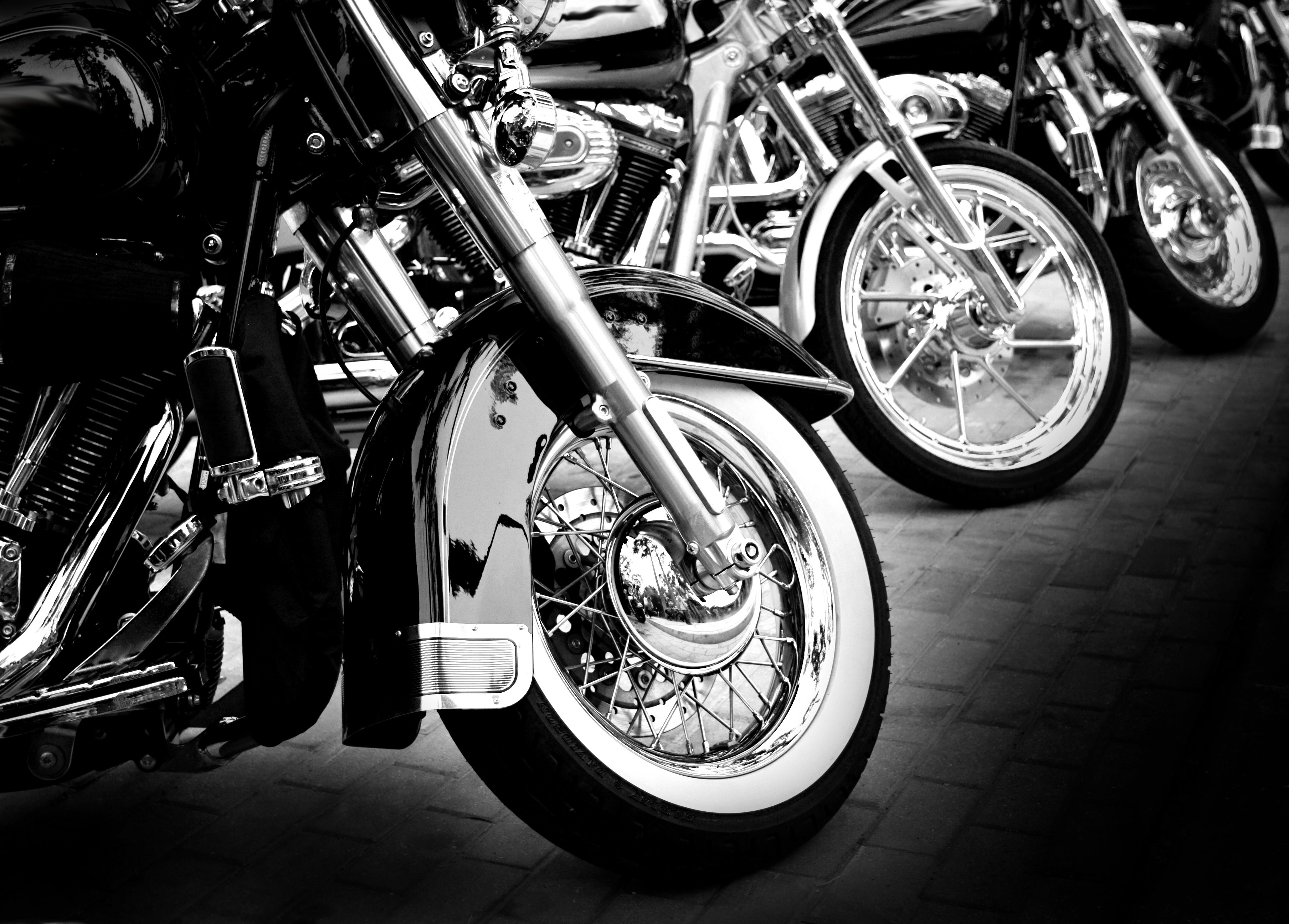 OC BikeFest is in full force, and with an expected 100,000 bikers set to roll into town this weekend, local bars are sure to be stocking up in anticipation. Ocean City is certainly not short on bars and restaurants, but deciding the best spot for bike-friendly action this weekend can be a tad overwhelming. Whether you're pulling up on two wheels or not, there are plenty of places to head to this weekend to take full advantage of OC BikeFest. Beyond the central hub locations at the Inlet Parking Lot and the Ocean City Convention Center, there are any number of local watering holes to rendezvous at. So grab your leathers and hit the streets, its Delmarva Bike Week.
Fish Tales
2207 Herring Way, Ocean City, MD
410-289-0990
ocfishtales.com
Stop in Fish Tales at any point this weekend and what you will find is a sea of metal. Bikers rally here for the entire weekend, so if you want an unofficial bike show, this is your place. Both the front and back lots will be overflowing with people and bikes, not to mention the addition of satellite bars to increase your chance of grabbing a cold brew. Fish Tales will also be hosting multiple vendors on site this weekend, making them a one-stop rally spot. We've paid tribute to the epic Fish Tales sunsets before, so it stands to reason that we will be stopping in Fish Tales for at least one sunset this weekend.
117 49th Street, Ocean City, MD
410-524-4900
While you may not immediately associate Jamaica, U.S.A with bike week, the truth of the matter is Seacrets is the mid-town hub for biker action. The massive parking lot makes for an ideal place for bikers to congregate. With the beach, food, daily entertainment, countless bars, night club and vendors, it's no wonder the parking lot stays jam packed all weekend. This years' vendors include LED Cycles, Hot Leathers, Free Byrd Custom Motorcycles and Severe Cycles, to name a few. Live music includes The Artimus Pyle Band, 7 Bridges, Live Wire: An AC/DC Tribute and Stead the Sky.
12913 Ocean Gateway, Ocean City, MD
410-213-1771
Bikes have been lined up in the Hooper's parking lot all week long for the 2013 Bikes to the Beach Fall Rally, running from September 10th to the 15th. The events got underway Wednesday with a kick-off party with Thunder Roads, and the fun hasn't stopped since. On tap for the weekend are bikes, bikes and more bikes…and of course great food and booze. The Thunder Roads Bike contest will be held Saturday at Hooper's, with judging going down at 1pm. The winning bike will be featured in Thunder Roads Magazine.
Wild Bills
403 S. Baltimore Avenue, Ocean City, MD
410-289-2227
There's always a rowdy bunch at Wild Bill's during bike week, and that's a good thing. The party runs from Thursday until Sunday, with specials, live entertainment and more. Located behind the Atlantic Hotel at the Boardwalk and Wicomico Street, Wild Bill's is the perfect place to for the downtown bike crowd to gather. This year's band schedule includes The Craze, Random Impact, Smokin Gunnz, and Backstage Pass. Don't forget the vendors – Big Dog LED's, The Leather Factory, Hot Spots, Sunglass Hut, Just Stichin Leather and Somerset Jewelers. Be sure to grab a Wild Bill's and Atlantic Bike Week t-shirt while you're there.
The Cork Bar/The Pour House
Cork Bar – 3 Wicomico Street, Ocean City, MD – 410-289-6921
The Pour House – 501 S. Baltimore Avenue, Ocean City, MD – 410-289-POUR – www.thepourhouse.com
These downtown dueling dives are separate entities but being that they are on the same block, we figured we would go ahead and lump them into one. Both are beauties in their own right, but for Bike Week, both the Cork Bar and the The Pour House will be teeming with bikers. Anticipate a burnout or two out front, along with a host of impressive machinery. Grab a beer or simply stop in for the live entertainment. It may be loud downtown this weekend, but hey, its bike week!
12207 Coastal Highway, Ocean City, MD  (Multiple Locations)
410-250-7081
Both the uptown and West Ocean City Hooter's locations are celebrating bike week all weekend long, with specials and live entertainment. Loud Love will be playing Friday and Saturday at Hooter's in West Ocean City. While you're checking out the line-up of bikes in the parking lot, head inside for a drink and some of Hooter's famous wings smothered with Hooter's own hot sauce.
Trader Lee's
9935 Stephen Decatur Highway, Ocean City, MD
410-213-2000
Trader Lee's has been an unofficial bike week hot spot for years. The open space is ideal for pulling up on your bike and joining the masses for a weekend-long party. The Breaker's kicked off the event on the live stage Wednesday night, and it's safe to say the place will be packed through the weekend. What to expect? Well, for starters  drink specials on Sunday Funday with $2 Natty Bo's, Natty Lights and Labatts Blue Bottles. Other live acts include Lower Case Blues, Jessie James from the t.v. show Full Throttle Saloon, Lime Green, Bird Dog and the Road Kings, Nathan Pinchack, and Loud Loveo. We suggest getting an early start on all the events at Trader Lee's, as the place gets seriously packed.