Best Of – Getting in Shape for Summer in Ocean City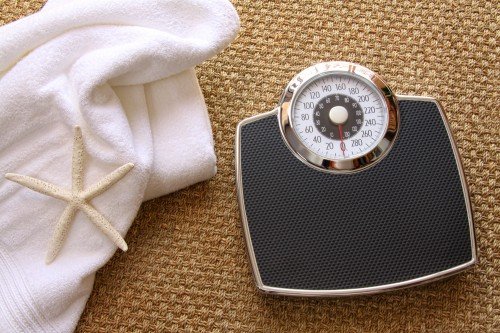 We have been itching to hang up our winter coats and toss aside our boots for some time now and we are eagerly awaiting the months of flip flops and tank tops; however, we can't help but notice that pesky wintertime layer of insulation that is not so easily shed. You know what we're talking about; it's the aftermath of snow days filled with comfort food and Netflix marathons, the familiar bulk that comes as a result of months of sporting over-sized sweaters and hoodies. While we can't wait to be back on the beach, getting back in a swimsuit is another story. The good news is that with a little hard work and sweat, you can be bikini-ready just in time for summer. Whether you choose to bend and sweat in a Bikram yoga class, sign-up with a personal trainer at the gym, or run your way to a beach body, there is a fitness program for everyone in the greater Ocean City area.
Bikram Yoga Ocean City
9748 Stephen Decatur Highway, Ocean City, MD
901-502-9687
Bikramoceancity.com
Bikram Yoga Ocean City opened earlier this year, bringing Ocean City its first Bikram Yoga studio. While many refer to Bikram as "hot yoga" the two are actually different practices. Hot yoga refers to any style of yoga performed in a heated room whereas Bikram is its own particular style of yoga, developed by Bikram Choudhury. And yes, it is hot, with the room hovering around 105 degrees for each 90 minute class. Every class is essentially the same, with 26 poses held for extended periods of time. Each class builds on previous classes, giving you a deeper understanding of yourself and the posture. It's pure, natural, mind-body exercise. For those of you who are really interested in transforming your mind and body, take the 30-Day Bikram Challenge – 30 classes in 30 days. The good news is, you'll be rewarded with a week of free yoga!
West OC Fitness
12319 Ocean Gateway, Suite 203, Ocean City, MD
410-213-7000
Going to the gym is the classic approach to shedding your winter weight. The benefits of the gym are endless – variety, a sense of community, classes, personal trainers – no matter the option you choose you are likely going to be motivated by the fact that there are others around you trying to achieve the same goals. If you aren't already a member at WOC Fitness, opt for a three-day free pass. Current members should consider trying something new to shake things up, perhaps a new class or small group fitness. There are over 50 classes each week at WOC Fitness, with daily classes such as spin, body pump, yoga, pilates, pole power, Brazilian abs and more. Small group classes include heart rate spin, cycling, ultimate conditioning, endurance rides and yogalites. It's hard to find excuses when there are so many great options.
CrossFit Ocean City
10815 Grays Corner Road, Berlin, MD
443-513-4280
If you haven't heard of CrossFit than chances are you have been living under a rock (or boycotting social media). Lately it seems that our Facebook feeds are constantly clogged with proclamations of peoples' obsessions with CrossFit. There are Cross Fit centers popping up all over the Eastern Shore, and if you want to completely change your body, this is surely one way to go. The Mission at CrossFit is "to provide a supportive and welcoming community where athletes and everyday people are motivated and educated toward their greatest fitness potential." Shortly stated, it's a lifestyle overhaul that pushes you to your personal and physical limits while increasing your general fitness or performance. Be prepared to sweat!
Pilates on the Beach
Multiple locations
443-235-9742
Our friends at Farm Foodie Fitness share weekly tips with us on balanced living health and wellness, but in order to see results we suggest doing more than just reading about fitness. Farm Foodie Fitness founder Kelly Roberts also heads up Pilates on the Beach, with classes held all summer long in Ocean City (and Bethany Beach). Practicing Pilates helps you to build a stronger body with leaner muscles and a tighter core. There are a host of other health benefits, but we'll let you decide for yourself…besides you really can't beat working out with the backdrop of the beach and the ocean.
Walk on Water – PaddleFit
9808 Stephen Decatur Highway #6, Ocean City, MD
410-289-8787
www.walkonwatersupoc.com
Stand up paddle boards and paddle board companies abound in Ocean City these days, and we couldn't be more thrilled. Not only is it a great way to exercise and get in shape but it's also a great excuse to get outside. Whether you're paddling alone or with a group of friends, you're guaranteed a solid workout. At Walk on Water, there are excursions and lessons for all levels, so beginners are most certainly welcome. For those interested in stepping it up a notch, consider Walk on Water's latest addition, PaddleFit. Simply stated, PaddleFit is CrossFit meets paddling meets strength and cardio training. Sound like a pretty serious workout? Well it is, but beach bodies don't form on their own!
OC Tri-Running
Octrirunning.com
Sometimes all you need is a little good old fashioned cardio. Running is perhaps the oldest form of exercise and one of the best ways to shed pounds and get into shape. While some people eat, sleep and breathe running, tackling marathon after marathon, for others it's paramount to enduring a torture chamber. Races and marathons are a great way to build up both your endurance and your affinity for running. For starters, it gives you a clear end goal, complete with a training schedule to stick to. Races are also community driven or charity-focused, providing you with even more motivation. OC Tri-Running hosts organized runs all year long, with several races on tap for spring.