Best Of – Mother's Day Dining on the Shore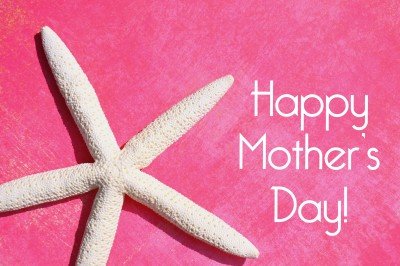 Mother's Day is rapidly approaching, which means it's vital that you start making those Mother's Day dining plans. Moms give selflessly all year long and there's no better way to show her how much you appreciate her than by treating her to a fabulous meal out (filled with flowers and gifts too of course). Fortunately, there are a number of excellent places to take your mom out to lunch or dinner on Mother's Day, but to make it a little easier for you we've rounded up a few of our favorites for you to consider.
The Hobbit
121 81st Street, Ocean City, MD
410-524-8100
For a Mother's Day primed with a stunning view or a perfect spring sunset, we suggest heading uptown in Ocean City to The Hobbit Restaurant. The Hobbit reopened for the season a few weeks ago and we were quick to get back into one of our favorite dining spots for a cocktail and a bar snack. For Mother's Day however, we suggest making reservations for a table and going all out with appetizers, entrees, desserts and a bottle of wine. A few of our staple favorites are the pan-roasted duck breast and the lemon-bail encrusted salmon. The fresh Atlantic salmon arrives with a fire-roasted tomato ragout, garlic pepper couscous and the chef's vegetable, while the duck is artfully plated with white truffle mash potatoes, roasted grapes, honey sage goat cheese, port wine reduction, white balsamic glaze and walnut pesto. For dessert, it has to be Mary's Delight. An old Hobbit favorite, the house specialty starts with a crushed walnut crust topped with sweetened cream cheese, chocolate pudding and homemade whipped cream.
Market Street Inn
130 W. Market Street, Salisbury MD
410-742-4145
www.marketstreetinnsalisbury.com
We often find ourselves at Market Street Inn at dinner time or late night for the live music and bar scene, but the outside seating on the water is the ideal setting for a Mother's Day lunch or early dinner. It may be spring but Market Street's turkey gobbler sandwich is a favorite year round. The overstuffed, oven-roasted turkey breast sandwich is topped with bacon, Havarti and mayonnaise and served on toasted wheat berry bread. On the lighter side, there are several salads to choose from, with even more options for add-ons including jerk chicken salad, seared ahi tuna and portabella mushroom.
Flying Fish Café
300 Coastal Highway Unit 7, Fenwick Island, DE
302-581-0217
For the sushi-loving mama, head to Fenwick to the adorable yet dangerously delicious Flying Fish Café. We stumbled across this gem over the winter and have been huge fans ever since. The sushi is inventive, the drinks equally artful, and the ambiance ideal for a Mother's Day celebration. We couldn't possibly pick a favorite maki roll off of this menu so you're on your own here. The good news is we haven't been disappointed with a roll from Flying Fish yet, and considering how many times we've been, we are confidant you won't be disappointed either. Not a raw fish lover? No worries, there are plenty of other items to delve into.
Nantuckets Restaurant
601 Coastal Highway, Fenwick Island, DE
302-539-2607
Nantucketsrestaurant.com
One of our longtime favorites for dinning out in Fenwick is Nantuckets Restaurant. With its beach-chic style, cozy tap room and stellar menu selection, we come back to Nantuckets year after year, which is exactly why it made our list for Mother's Day dining spots. For Mother's Day, we highly suggest making a dinner reservation. We also suggest starting with the quahog and scallop chowder, teeming with clams, scallops, corn, celery, onions and potatoes. The menu is expansive so choosing your entrée can be daunting. We're partial to the Nantuckets bouillabaisse, the lobster shepherd's pie, and the shrimp and grits. For dessert, get serious with a dessert tini or dessert cocktail. It's a celebration after all!
Galaxy 66 Bar & Grille
6601 Coastal Highway, Ocean City, MD
410-723-6762
If the weather is as beautiful as we hope it will be next Sunday, then head to Galaxy 66 in Ocean City for dinner or lunch and round out your experience with a trip upstairs to the Skye Bar for one of their tasty libations. But first…the food. Bacon lovers rejoice here, as the menu includes an order of house-made bacon – four thick slabs of bacon sides with a sweet brown sugar and bourbon glaze. The award-winning cheesesteak is just as it sounds – award winning – with a slow-roasted rib-eye, caramelized onions, chiffonade romaine, chimichurri mayo, garlic and herb cheese sauce, served on a house-made roll. Don't forget to order a side of the truffle Parmesan fries either. Your mama will thank you.
Ocean Pines Farmers Market
239 Ocean Parkway, Ocean Pines, MD
410-641-7717
For the ambitious individual, there's also the option to cook a meal at home on Mother's Day. The Ocean Pines Farmer's Market has it all…dog treats, desserts, fresh flowers, breads, local produce and more. All the makings of a perfect Mother's Day breakfast, lunch or dinner are available at the farmers market, so simply pick a recipe, do a little local shopping, and get to work.