Best Of – Seafood on the Shore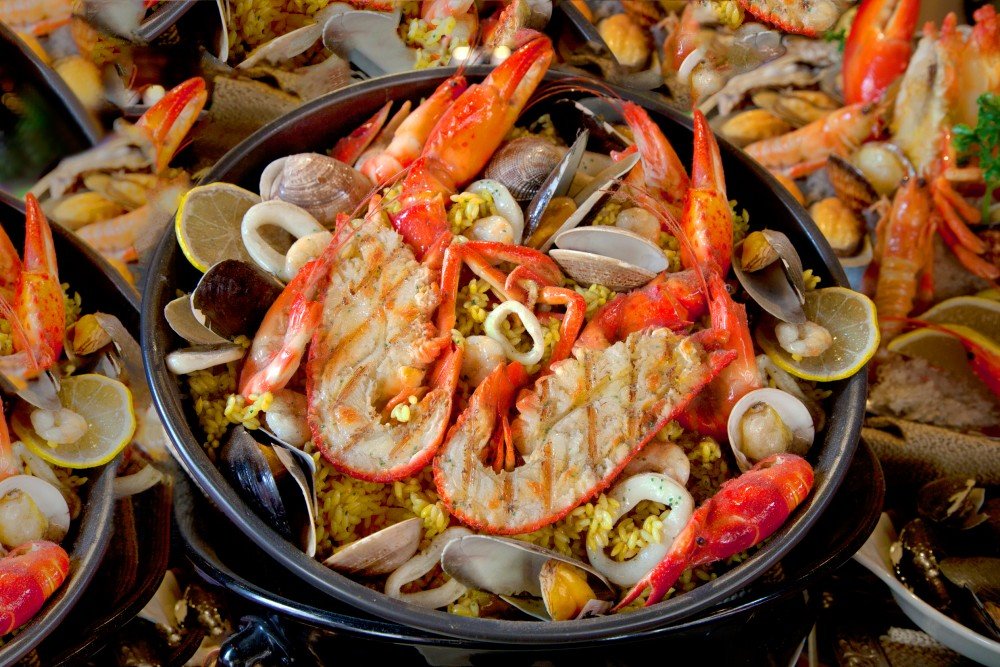 It's National Seafood Month, and as avid seafood connoisseurs and Eastern Shore natives, we take our seafood pretty seriously. Fresh catches, oysters, blue crabs, steamed shrimp…you name it, we'll eat it. In our humble opinion, the key is freshness and simplicity – although we've been known to dig into a deep-fried fish, crab cake, or oyster too. In honor of National Seafood Month, we've rounded up some of our readers' favorite seafood joints. Fortunately for seafood lovers, the list is quite long, so we'll present you with a just few, for now…
Henlopen City Oyster House
50 Wilmington Avenue, Rehoboth Beach, DE
302-260-9193
We've admittedly been on a bit of an oyster kick lately. There's just something about slurping down an impossibly fresh oyster dripping with a flavorful mignonette sauce and topped with a dash of hot sauce. We can't stress enough how important freshness is when it comes to oysters. Swallowing a bad oyster is tantamount to biting into a severely undercooked piece of meat. So for the freshest in oysters, we often find ourselves making the drive to Rehoboth to the Henlopen City Oyster House. With seafood sourced from local seafood markets, you're guaranteed a fresh bite every time. For oysters, there's always something different depending on the season, but you can consistently count on a large selection.
The Red Roost
2670 Clara Road Whitehaven, MD
410-546-5443
theredroost.com
Drive out to Salisbury, and just keep on driving. That's the short version of how you get to some of the area's best crabs. Located in Quantico, The Red Roost is an Eastern Shore institution with bragging rights to the original all-you-can-eat crab special. They've also got 40 years of business under their belts, so it's safe to say they know a thing or two about steaming crabs. To boot, the atmosphere is everything you want in a Maryland crab house – relaxed, laid-back and friendly. There are more than just crabs, although that's typically what we go for. For the non-crab eater, fresh seafood includes the likes of signature crab cakes, sea scallops, stuffed shrimp and stuffed flounder.
Catch 54
38931 Madison Avenue, Fenwick Island, DE
302-436-8600
www.catch54.com
When eating seafood, it's fitting to do so with magnificent views of the water. At Catch 54, you get to kill two birds with one stone – fresh seafood and Delmarvalous views. To top it all off, the  Atlantic cuisine never disappoints. Catch 54 has been around for a while now, and unlike some places that begin to backslide after a few years, they seem to just keep getting better and better (if that's even possible). Dine on locally caught seafood while enjoying the lively, casual atmosphere of the two-story Fenwick Island restaurant. A few of our favorite menu items are the Oysters Chesapeake, Fish Camp Seafood Stew, Crab Mac-n-Cheese and the Local Mushroom & Lobster Grits.
Off the Hook
769 Garfield Parkway, Bethany Beach, DE
302-829-1424
offthehookbethany.com
When it comes to being fresh, honest and local, Off the Hook raises the bar in fresh seafood. Local seafood purveyors such as Williams and Son Fish Co., Reliant Fish, and Chet and Wes Townsend keep the kitchen stocked with the freshest seafood year-round. The menu changes with the seasons, but expect fresh Chincoteague Oysters, Seared Scallops served over a short-rib stroganoff, or Porcini-Encrusted Tuna. The good news is if you're not in the Bethany area, you can head to one of Off the Hook's sister restaurants in Fenwick Island (Just Hooked) and Ocean City (Hooked).
Boardwalk South overlooking the Inlet, Ocean City, MD
410-289-5121
Situated at the southernmost point of the boardwalk is Harrison's Harbor Watch Restaurant. Harbor Watch lays claim to some of the best views of the inlet, the boardwalk and Assateague Island. Harbor Watch also prides itself on purchasing the highest quality of hand tonged oysters from local waters. In addition to oysters are fresh, local clams, sustainably harvested from Virginia waters and the Maryland side of the Assateague Channel. Fresh catches include flounder, mahi mahi, swordfish and tuna.
Bluecoast Seafood Grill
1111 Highway One, N. Bethany Beach, DE
302-539-7111
www.bluecoastseafoodgrill.com
It's not uncommon to hear customers refer to Bluecoast as one of the best seafood restaurants on the East Coast. Since opening in 2001, Bluecoast has garnered rave reviews and accolades, predominantly for their fresh and simple seafood with big city quality. Locally caught fish is a staple on the menu, along with mussels, clams, oysters, scallops and lobster. We're partial to the Seafood Stew because it packs a little bit of everything – fresh fish, shellfish, lobster, tomato seafood broth, herbs and lemon. Now that we've officially entered the off-season, Bluecoast is featuring their off-season specials, including $1 raw oysters on Thursdays, 3-courses for $19 on Sundays and $19 crab cake entrees on Mondays.
Big Fish Grill
20298 Coastal Highway, Rehoboth Beach, DE
302-227-FISH
www.bigfishgrill.com
Pan seared miso marinated Chilean Sea Bass over sautéed bok choy and pickled ginger; pan seared parmesan crusted swordfish with mashers; pan seared jumbo shrimp, scallops and lobster with asparagus, grilled yellowfin tuna; cashew crusted Costa Rica tilapia served over rice with a coconut rum sauce…are you drooling yet? Big Fish Grill was awarded "Best Seafood on the Beach" by Delaware Today Magazine, and for good reason. The menu is a clear reflection of the owners' commitment to providing fresh, great tasting seafood. And with an expansive menu, there's something for everyone here.
1911 Coastal Highway, Ocean City, MD
410-723-0056
For years we've been frequenting this uptown Ocean City seafood market. With fresh seafood including local fish, shrimp, clams, oysters and lobster, along with a full carry-out menu, it's definitely the place for all your to-go seafood needs, including fat steamed crabs. Fresh fish include flounder, rockfish, tuna, mahi mahia, salmon, grouper, red snapper and tilapia. Looking for crab meat? They've got it, from jumbo lump to backfin lump crabmeat. The take-out menu includes everything from deviled crab eggs to fresh tuna salad to sandwiches and seafood baskets.