Best Of – Super Bowl Sunday on the Shore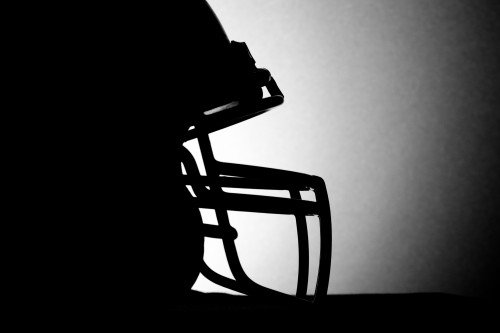 By now most of us have gotten over the fact that our respective teams are not in the Super Bowl this year. We won't be bleeding purple, or black and gold, or green, or maroon and gold, or whatever other team color that we predominantly see across the Eastern Shore. This year's showdown is between the Denver Broncos and the Seattle Seahawks, and since we aren't diehard fans for either team, we are focusing on the important stuff…the food. Hosting a Super Bowl party can be a stressful task; making sure you meet everyone's dietary restrictions, preparing the right amount of food, keeping the beverages appropriately iced, making sure the dog isn't sneaking boneless wings off the table…if not done properly a Super Bowl headache can be quite a chore. Our solution? Go out! There are a number of local watering holes to spend Super Bowl Sunday. And if you're dead set on spending the day in your favorite recliner, there are party platter options to make your Super Bowl Sunday as relaxing as possible. Because after all, it's about more than just great football, it's about great food.
Multiple locations
All of the Greene Turtle locations will be open and hopping for the big game day, with food and drinks specials ranging based on which location you choose. As a self-proclaimed sports bar, The Greene Turtle is always a safe bet for sporting events, with ample televisions, seating, and football-friendly appetizers. What we really like right now however are the party platter options for enjoying  The Greene Turtle from home. The Party Platter Menu is packing some serious punch this year, with wings, hog hammers, crab dip, pulled pork mini sandwiches, sliders and more. There's even platter size portions of Eastern Shore Mac & Cheese and Big Easy Mac & Cheese. As Eastern Shore enthusiasts, we're partial to the Eastern Shore Mac & Cheese, laden with lump crab, sharp cheddar, chopped bacon, Old Bay and scallions.
502 W. Main Street, Salisbury, MD
410-677-6757
We can always count on Brew River in Salisbury for a good party. They are living up to their reputation this year for Super Bowl Sunday, with their all-day celebration. The Sunday Funday starts with their featured $6.99 Game Day Menu and the 22-ounce "Big Ass" Drafts. Pre-game time, you can also enjoy Football Team Trivia, starting at 3pm.  Your chance to win big continues all evening with free raffles to win gift cards, a Jersey of your choice, tickets to an NFL game of your choice and even a 40" LED TV. That's a lot of chances to win…
9935 Stephen Decatur Highway, Ocean City, MD
410-524-2922
Through the 2013-2014 football season we have become quite the regulars at Pizza Tugos in West Ocean City. For starters, their beer selection is unparalleled. From drafts to bottles, there is a beer for everyone, from the Natty Light drinker to the craft connoisseur.  Not to mention the super modern soda machine with more flavor options than a delivery truck. Next up? The televisions. There are televisions situated throughout the bar and restaurant area for your viewing pleasure so you can see the game from just about anywhere. But our favorite part about Sunday Funday at Tugos is the All-You-Can-Eat pizza and wings special available during NFL games for just $10. We won't even try and tabulate how many slices of pizza or pieces of wings we've put away this season, but we will say we aren't finished yet. Super Bowl Sunday…look out.
Bethany Blues BBQ
18385 Coastal Highway, Bethany Beach, DE
302-644-2500
bethanyblues.com
In Bethany, Bethany Blues has all of your Super Bowl Sunday needs covered. We'll start with the catering menu. There are a variety of packages to choose from, each including a 12-pack of assorted Pepsi products, a tray of corn bread and honey butter, and paper plates, forks and napkins. Each package serves roughly 10-12 people. We've got our eye on the #4, the Bronco BBQ Sampler, which includes the following: 4 racks of ribs, 4lobs of smoked beef brisket, 2lbs of pulled pork, 2lbs of pulled chicken and 2 side dishes. Yum. There are also appetizers, hot platters and cold platters to choose from for a more a la carte option, including deli salad platter, BBQ mini meatball platters, cheese boards, wings, deviled eggs and more. With Bethany Blues making  home game viewing this easy, we may opt for a Super Bowl party after all.
Super Bowl Sunday Scramble at Eagle's Landing
12367 Eagle's Nest Road (just have Rt. 611)
410-213-7277
Prior to the big game, no matter what you decide to do with your evening, Eagle's Landing and the Town of Ocean City are giving golfers the opportunity to enjoy a fun and competitive round of golf. The event sells out every year so we suggest jumping on this opportunity to now. The event is a 4-player scramble with a unique scoring format. Each team will consist of a coach, quarterback, running back and wide receiver. Teams score points as follows: Eagle/Touchdown 6 points, Field Goal/Birdie 3 points, Extra Point/Par 1 point and Safety/Bogey 2points. The tailgate party begins at 9am with breakfast followed by kickoff and a shotgun start at 10am. Melanie's Blitz soup will also be served at half time. Ticket price is $50 per player and includes greens fees, cart and tailgate party. Prizes will be awarded for winning teams. Call 410-213-7277 to sign up.