Celebrate Memorial Weekend in Ocean City MD: Hotel Deals, Attractions, Special Events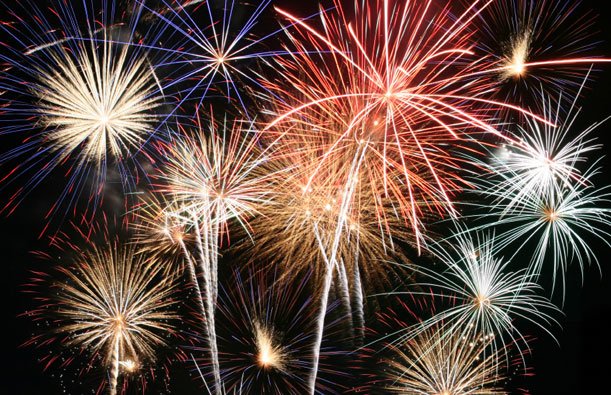 For those who live near the coast on the Eastern Shore, the official start to summer is Memorial Day Weekend. In Ocean City, MD, the town's population swells from just over 7,000, to over 300,000 in the summer season, making it the state's second most populated city. All around the town this week, business owners will be making final preparations to welcome visitors in what may turn out to be an exceptionally busy season.
If you're planning to head down to the shore this weekend, there are still deals to be found – even on oceanfront hotel rooms – and plenty of events and attractions to suit the whole family. Pack up those beach chairs, towels, and sunscreen and get ready to kick off summer 2013 this weekend. Want to know what's going on, and need a few hints on places to say? Find our picks below.
Hotel Deals:
Dunes Manor Hotel, 28th Street and the ocean: Memorial Weekend, Friday through Sunday $169. (All rooms are oceanfront). Great weekday rates, too. At the Dunes Manor Motel, poolside rooms are $139 per night. Details and booking, here.
The Boardwalk Hotel Group which includes three oceanfront hotels, The Howard Johnson at 12th street, the Howard Johnson at 24th street, and the Days Inn at 23rd street has an offer for 30% off Friday rate when booking for 3 consecutive nights, plus a free bucket of the boardwalk 's most coveted treat, Thrasher's Fries. Details, here.
At the Fenwick Inn, stay 3 nights for $149 per night and receive free breakfast at Peaky's Rooftop.
If you'd like the option to receive free gift cards for restaurants, spas, golf, or other area attractions, (and who doesn't like free stuff?) check out this booking site: OCisfree.com
Happenings:
The 4th Annual Memorial Day Bluefish Tournament takes place Saturday 5/25 – Sunday 5/26; weigh-ins each day at Sunset Marina. If you've never witnessed a weigh-in, or watched a true fishing tournament, head over to West Ocean City and the marina this weekend. While there, have lunch or dinner at Sunset Grille overlooking the water, or at The Shark on the Harbor, a restaurant famous for cooking fish caught right off the boats. If you'd rather cook your own meal, the freshest seafood you can buy is at Martin Fish Company. The boats unload right next to the store!
Fireworks at Seacrets, 49th Street and the Bay. Ocean City's Jamaican-themed hotspot kicks off the summer season with a massive fireworks display on Sunday 5/26 at 9:30pm.
Special Patriot Light Show, on the beach at North Division Street. Saturday May 25th at 9:30, 10:00, and 10:30pm, enjoy this special show for Memorial Weekend. Each show lasts approximately 8 minutes and can be viewed from anywhere on the beach and from many of the boardwalk, oceanfront hotels in the vicinity. The following night, Sunday May 26th kicks off the first regular showing of the Laser Light Show – a five-story tall inflatable sphere complete with lasers, special effects, and video and audio production – which will be held every Sunday from Memorial Sunday through Labor Day Sunday, at 9:30, 10:00, and 10:30pm, for free.
Attractions Not to Miss:
The Eastern Shore's largest water park, Jolly Roger, officially opens for the season this weekend. Find coupons and bundled packages for the water park, amusement park, golf, and more, here.
Trimper's Rides at the boardwalk feature a carousel that's over 100 years old. Get a feel for the old-time charm of Ocean City by visiting these rides. A single ticket is just 50 cents.
Assateague Island State Park and National Seashore:
Just a few miles away from the hustle and bustle of Ocean City, MD, Assateague Island feels like another world. Miles of pristine beaches, less crowded, and inhabited by wild horses that roam freely. Rent bikes, canoes or kayaks and explore the paths and waterways, take a hike on one of the many trails, camp, or simply enjoy the beach. If you plan to visit often, an annual pass to the National Park is just $30. A trip to the state side will cost a few dollars per person, per day.