Charlie Worsham and Jimmie Van Zant Headline the Pork in the Park BBQ Festival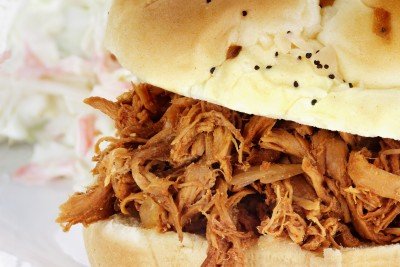 Salisbury, MD – The smell of barbeque may draw you in, but the music line-up will keep you entertained long after your belly is full at the Pork in the Park BBQ Festival. The festival returns to Salisbury, MD's WinterPlace Park on May 9-11 offering three days of family-friendly entertainment including live music, rides and games, unique craft vendors, delicious food and cold beverages. Admission is $7 daily for adults, and children under 12 are admitted free.
Warner Music Nashville recording artist Charlie Worsham will headline the Rommel's Harley-Davidson stage Friday night at 8:30 p.m. The up-and-coming country musician, known for his hit songs "Want Me Too" and "Could It Be," has shared stages across the country with Taylor Swift, Miranda Lambert and Brad Paisley.
Southern rocker Jimmie Van Zant will take the stage on Saturday night at 8 p.m. Influenced by the music of his cousins Ronnie, Donnie and Johnny Van Zant and their bands Lynyrd Skynyrd and .38 Special, Jimmie Van Zant makes his mark with a soulful sound all his own. Van Zant has played his southern rock / country crossover originals and favorite titles from his family archives worldwide.
The festival's full line-up brings together an eclectic mix of genres, including country, rock, blues and more.
 Friday, May 9
Backfin Banjo Band – 4 p.m.
The Bonedaddys – 6 p.m.
Charlie Worsham – 8:30 p.m.
 Saturday, May 10
Barren Creek Band – 10 a.m.
Picnic – 12 p.m.
Smokin' Gunnz – 2:30 p.m.
Bluesman Tom Larsen – 5:30 p.m.
Jimmie Van Zant – 8 p.m.
 Sunday, May 11
Front Page News – 12 p.m.
The Eastern Shore Wing War – 2:30 p.m.
Pork in the Park BBQ Festival
www.PorkinthePark.org / 1.800.332.TOUR
Admission $7 Daily / Children Under 12 Free
Friday, May 9: 4 – 10 p.m.
Saturday, May 10: 10 a.m. – 10 p.m.
Sunday, May 11: 12 – 5 p.m.