COASTAL HOSPICE ANNOUNCES NEW BOARD OF DIRECTORS FOR 2018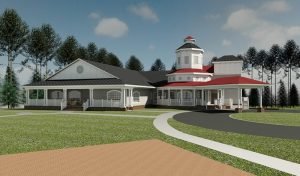 Coastal Hospice announces their new Board of Directors for 2018, including three new members.
For a second year, Michael P. Dunn continues in the chair position and Stephen R. Farrow as vice chair. Lorie Phillips continues as treasurer and Alane Capen as president. Michael Schrader becomes the new member-at-large, and Byron D. Braniff moves into the secretary position.
Returning board members are Colleen "Cam" Bunting, Roger L. Harrell, Madalaine L. How, Richard M. Laws, Barbara C. Long, Robert M. Purcell, and Anthony Sarbanes. New members of the board are David "Buddy" A. Dykes, Wiltssy Payero, and Margaret Whitten.
Dykes is a graduate of James. M. Bennett High School and a board member of the Ocean City Development Corp. A resident of Dagsboro, he is a sales representative with Doodle Designs and Berkshire Hathaway Real Estate.
Payero, a resident of Salisbury, is a graduate of Lebanon High School and Oakland City University. She is the Learning & Development Manager at Perdue Farms and also volunteers for St. Jude's Children's Hospital and Habitat for Humanity.
Whitten is a graduate of North Dorchester High School and Salisbury University. A resident of East New Market, she works in customer service for Whitten Insurance in Cambridge and volunteers with Habitat for Humanity and the Dorchester Chamber of Commerce.
Founded in 1980, Coastal Hospice is a nonprofit healthcare organization that cares for individuals facing life-limiting conditions but who want to remain as active and engaged as possible.  Coastal Hospice cares for patients in their home, nursing home, assisted living facility or at Coastal Hospice at the Lake, and serves Somerset, Dorchester, Wicomico and Worcester counties.
The post COASTAL HOSPICE ANNOUNCES NEW BOARD OF DIRECTORS FOR 2018 appeared first on ShoreBread Eastern Shore Lifestyle Magazine.