Community Efforts Continue for 'Kisses For Colby'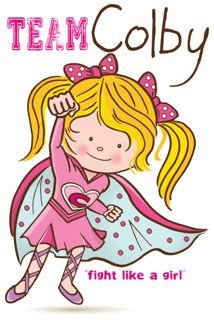 At ShoreBread, we love community strength and support, and we especially love any chance to bring strength and support to those who need it. One such example is Kisses For Colby – a cause centered on bringing strength and support to Colby Fowle, a local three-year old fighting Acute Lymphoblastic Leukemia.
Known lovingly as a "warrior princess," Colby has been battling Acute Lymphoblastic Leukemia, ALL, since she was diagnosed in January of this year. With a long road to recovery ahead of her, friends, family and community members are working to assist Colby however they can trhough Kisses For Colby. "Ocean City and the surrounding communities have been very supportive of our family by participating in local fundraisers, with meals provided by friends and strangers who have now become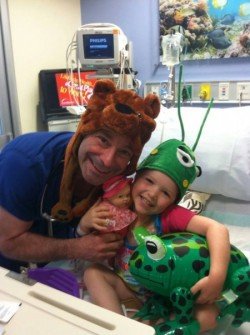 friends, and through constant prayers, positive vibes and well wishes sent to our family," said Colby's mother Katharine Fowle. Fowle explained that Colby is currently undergoing 26 months of chemotherapy treatment. "The first six months of therapy have been the most intense, but by mid-fall she should be in what is considered maintenance therapy, which is a bit more steady even though she will receive chemo every day for 18 months."
Acute Lymphoblastic Leukemia, also known as Acute Lymphocytic Leukemia, is a type of cancer of the blood and bone marrow. ALL is the most common type of cancer in children, but can get worse very quickly if not treated properly. According to the American Cancer Society, "the term 'acute' means that the leukemia can progress quickly, and if not treated, would probably be fatal within a few months. 'Lymphocytic' means it develops from early (immature) forms of lymphocytes, a type of white blood cell."
"Although childhood cancer is very rare, there are many families facing this battle every day and it changes your life forever," said Fowle, going on to note the wonderful organizations that provide support to families undergoing similar battles as hers. "Believe in Tomorrow, Make-A-Wish, Casey Cares and Cool Kids are just a few organizations that support local families and have already supported our family in many ways," she added. Another organization to lend a helping hand has been the Zoe Rose Memorial Foundation. Established by a family friend, the Zoe Rose Foundation provides emotional support, educational resources, and awareness focused events to inspire hope for parents of preemies. "The organization is a preemie support group, but when Colby was diagnosed they wanted to help out in any way possible," said Fowle, adding that the foundation put together an online store for purchasing Team Colby t-shirts. "As a parent of premature triplets, Keira has a unique understanding of the traumas that occur when you have a critically ill child," explained Fowle.
As for local fundraisers, the community has banded together in a number of unique ways to lend assistance and show support. Powerhouse Gym in West Ocean City hosted a Zumba fundraiser class for adults, as well as a Zumba party for kids and a morning fundraiser at SWEAT. Chesapeake Martial Arts hosted a "Kickin' for Colby" class this past spring, with a strong turnout of kids and their parents to show support. "In addition, there have been other activities at local community churches and businesses," said Fowle, adding that the "Kisses for Colby" wristbands and necklaces, as well as the Team Colby t-shirts, have been sold to raise money, and are still available. In addition, a Team Colby team will be participating in the "Believe in Tomorrow's 4th Annual Beach 5k Race" on September 21st at the Bayside Resort Golf Club in Selbyville, Delaware.  The Believe In Tomorrow Children's Foundation provides hospital and respite housing services to critically ill children and their families.
In addition, Colby has been selected as the 2014 Girl of the Year for the Eastern Shore Chapter of the Leukemia and Lymphoma Society's Man and Woman of the Year Campaign. Each year, the Eastern Shore Chapter selects a local boy and girl who
are battling cancer and who serve as motivation and inspiration to Man and Woman of the Year candidates. Man and Woman of the Year candidates are dynamic and passionate individuals that work tirelessly to raise funds for blood cancer research. The candidates compete in honor of Boys and Girls of the Year like Colby.
"Colby is a strong and vibrant three-year-old who loves to be around people, laugh and play. She enjoys dancing, singing, going to the pool and beach and spending time with her friends and family," said Fowle of her incredibly strong daughter. "She has a brother who is two years older and they are best of friends who do everything together…even if it involves fighting over toys."
For more information, please visit the Kisses for Colby Facebook page. Or to contribute to Team Colby in the Believe In Tomorrow's 4th Annual Beach 5k Race, visit www.firstgiving.com.