Day Trippin' – Rehoboth Beach Jazz Festival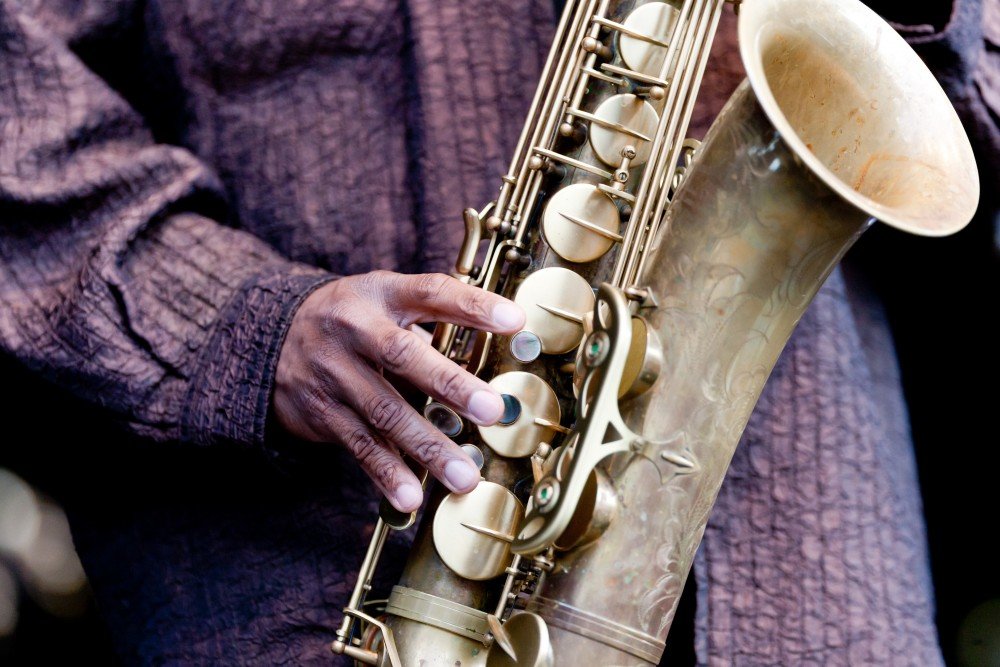 With all of the festivals and fall-centric events across the Delmarva Peninsula, we've had our dance cards full lately. Despite the gloomy weather last week, we've beenkeeping busy here at ShoreBread, and this week is no exception with Octoberfest in Berlin, the Autumn Wine Fest in Salisbury, and the Downtown Fall Festival in Pocomoke. It's enough to make your head spin. For this week's Day Trippin', we've decided to focus on all things jazz, with a trip to the Rehoboth Beach Jazz Festival.
Celebrating its 24th year, the Rehoboth Beach Jazz Festival draws visitors and performers from all over the country. The festival runs from Thursday, October 17 to Sunday, October 20. Shows this year will be held on 5 stages – The Performing Arts Theater at Cape Henlopen High School, the Rehoboth Beach Convention Center, Epworth Church and the Delaware Distilling Co. In addition, the four-day event also features live entertainment at local restaurants and bars throughout the area.
More than 20 of the nation's top jazz artists will descend upon Sussex County for the event, hailing from all over the country. Headlining acts include the following: Peter White, Elan Trotman, Joey Sommerville, Art Sherrod Jr., Sheila E., Benji Porecki, Oh Boy!, Najee, Marion Meadows, Keiko Matsui, Matt Marshak, Jeff Lorber, Four80East, Pete Escovedo, Will Downing, Eric Darius, Nick Colionne, Steve Cole, Alex Bugnon, Paula Atherton, Gerald Albright and Mindi Abair.
Around the Cape region, expect to encounter any number of live Jazz performances. Cultured Pearl, Back Porch Café, Just in Thyme, Rehoboth Ale House, Eden,  Bethany Blues and Dos Locos are just a few of the many restaurants hosting jazz musicians over the next four days. For an extensive list, check the website.
For purchasing tickets to the headlining performances, there are 4 options. The easiest option is to purchase them online through the Rehoboth Beach Jazz Festival website or through TIX.com. Tickets can also be purchased by phone by calling 800-595-4849. Tickets may also be purchased in person starting tomorrow, October 17, at the following locations:
Thursday, October 17: Cape Henlopen High School; 4-8pm
Friday, October 18: Cape Henlopen High School; 4:30-8:30pm
Saturday, October 19: Cape Henlopen High School; 11am-2pm, 5:30-8:30pm & Rehoboth Beach Convention Center; 2-5pm, 8:30-11pm
Sunday, October 20: Rehoboth Beach Convention Center; 10am-1pm
The Festival kicks-off Thursday evening at 8pm at the Performing Arts Theater at Cape Henlopen High School with Sheila E., an American singer, drummer, and percussionist who has worked with legends such as Prince, George Duke and Ringo Starr. What's more, Sheila E. is known in many circles as the best female drummer alive. Sheila's father and legendary percussionist, Pete Escovedo, will also perform Thursday night. Escovedo has been in the music business for more than 50 years, blending Smooth Jazz, Salsa, Latin Jazz and contemporary music. Celebrated saxophone player Steve Cole will take the stage to play his well-renowned contemporary jazz tunes. Lastly is Marion Meadows, a solo artist known for his sweet and funky soprano sound.
Friday night features performances by Marion Meadows again, along with Joey Sommerville at the Delaware Distilling Company. At the Performing Arts Theater at Cape Henlopen High School, Najee and Alex Bugnon will perform with an opening performance by Keiko Matsui. Keiko Matsui grew up in Tokyo, taking her first piano lesson at the age of five. Matsui is a fusion/new age keyboard player. Alex and Najee Bugnon will team up to present their soulful, funky contemporary jazz rhythms.
Saturday marks an incredible line-up, with performances all day long, across all of the venues. Saturday's festivities start at 1pm with Peter White and Mindi Abair at the Performing Arts Theater. Legendary artist and Grammy nominee Jeff Lorber will team up with Steve Cole, one of the most celebrated players in the industry. Nick Colionne and crew will celebrate the music of James Brown at 4pm for the Jazz Meets James concert at the Rehoboth Beach Convention Center. Will Downing will hit the stage at the Performing Arts Theater at 7:30pm, with the Oh, Boy! Rockabilly Tribute on tap for 9pm at the Epworth United Methodist Church. The night rounds out with the 2013 Rehoboth Beach All-Stars at the Convention Center at 10:30pm, featuring Mindi Abair, Gerald Albright, Steve Cole, Nick Colionne, Eric Darius, Sheila E., Pete Escovedo, Jeff Lorber and Peter White.
Sunday wraps up the four days of festivities with the Final Grand Jam at 3:30pm at the Convention Center. The final performance will take place at 6:30pm at the Delaware Distilling Company with the Closing Party. The Closing Party will feature Matt Marshak, Benji Porecki, Four80East, Elan Trotman and a few surprise artists.
Along with a spectacular line-up of musicians at the Rehoboth Jazz Festival, Rehoboth is home to an incredible number of attractions, from the beaches to the restaurants to the shopping. Whether you're paying a visit to the Tanger Outlets in Rehoboth, or browsing the shops along the downtown strip, it's never too early to start your holiday shopping, and there is always at least one excuse for buying a few goodies for yourself. Or indulge in any of Rehoboth's bars or restaurants, from Dogfish Head to the Cultured Pearl to the Summer House. The options are endless for this Day Trip, or four-day trip to be exact.
Until next time…