Day Trippin' – St. Michaels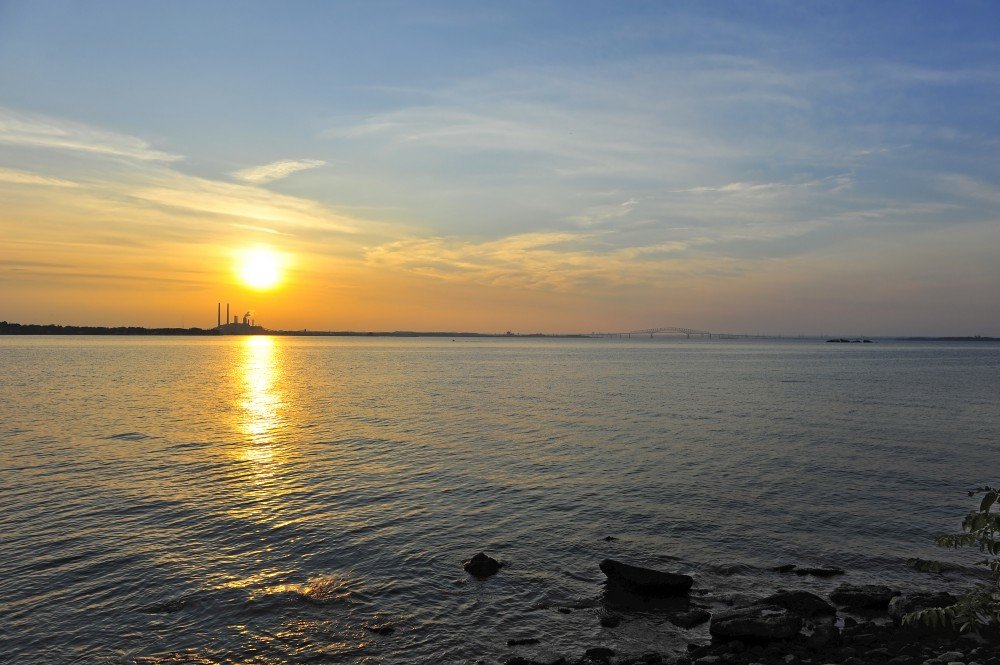 Established in 1677 by pioneers and boat builders, St. Michaels is one of those classic East Coast towns that has managed – against all odds – to maintain that quintessential small town vibe. The small Eastern Shore town has grown over the years, yet still maintains the small town quaintness that attracts visitors from all over the country. Walking tours, museums, world-class hotels and bed & breakfasts, antique shops, restaurants and more keep St. Michaels bustling. While a bachelorette party brought us to the impossibly adorable town last weekend, we quickly found ourselves spotting all sorts of Day Trippin' possibilities, from the local brewery to bicycle tours.
While the weather is still warm (fingers crossed that this Indian summer lasts forever), we suggest taking in the scenic beauty of St. Michaels by boat. There are several cruise options available, including the narrated cruises, sailboats and catboats. Of course we couldn't resist picking a few blue crabs while we were in town, so we stopped by the Crab Claw Restaurant before hopping on the H.M. Krentz for a cruise aboard the skipjack. The late-September views were truly a sight to behold.
The Crab Claw features just about everything that we love about good old-fashioned Eastern Shore seafood shacks. Located on the water, the views are outstanding. Once inside, the distressed wood, wafting smells of fresh seafood, and tables laden with piles of steamed blue crabs overwhelm the senses, causing you to immediately roll up your sleeves and prepare for a feast. There are a number of other fine establishments to pop in for a bite to eat. Ava's Pizzeria and Wine Bar dishes out two of our favorite things – artisan, wood-fired pizzas and wine. The Mediterranean Pie was devoured as soon as it hit the table. Or stop in the Key Lime Café for breakfast. Items range from your standard eggs, home fries and toast to The Captain – French toast coated with Captain Crunch Cereal topped with whipped cream.
After you've fully gorged yourself on the local cuisine, consider heading to The St. Michaels Museum at St. Mary's Square. Located in the heart of the town, the museum is the perfect starting point for a walking tour. Historic artifacts along with a continuing calendar of dynamic programs and activities keep the museum busy from May to October. You can also head to their website to view the various walking tours that will be available for a few more weekends this year.
The Chesapeake Maritime Museum is also home to a collection of historical exhibits, along with cultural exhibits, boat rides, demonstrations, annual festivals and much, much more. Situated on 18 waterfront acres, the museum's floating fleet of historic Chesapeake Bay watercraft is the largest in existence. The small boat collection includes crabbing skiffs, workboats and log canoes. The calendar is overflowing with events for October and November, so head to the Maritime Museum website and start planning your itinerary.
Among restaurants and stores, the Town of St. Michaels is also home to a brewery and a winery – conveniently located next door to one another. The brewery, Eastern Shore Brewing, is a production brewery, with all beers brewed on premises and hand-crafted with the finest ingredients. Guests can stop in the Tasting Room, located on Talbot St. in St. Michaels, to sample the variety of brews. Tours of the brewery are also available upon request. St. Michaels Winery crafts boutique wine in the historic Old Mill. The Tasting Room is located directly next door to the brewery's tasting room, selling wine and gourmet treats such as olive oils, cheeses and tapenades.
For the active visitor, cycling brings a number of visitors to the area. There are a number of routes to take, including a 36 mile route from St. Michaels to Oxford, to Easton and back to St. Michaels. For golfing, consider the Harbourtowne Golf Resort. The resort is perfect for weddings, corporate conferences, weekend getaways or a round of golf. Bike rentals are also available, along with tennis, volleyball, badminton, horseshoes and basketball.
We could go on ad infinitum about St. Michaels, but what's the fun in reading about Day Trippin' to the "heart of the Chesapeake Bay" when you could hop in your car and see for yourself. Be sure to snap a few photos and send them our way!
Until next time…