Day Trippin' – Worcester County Fair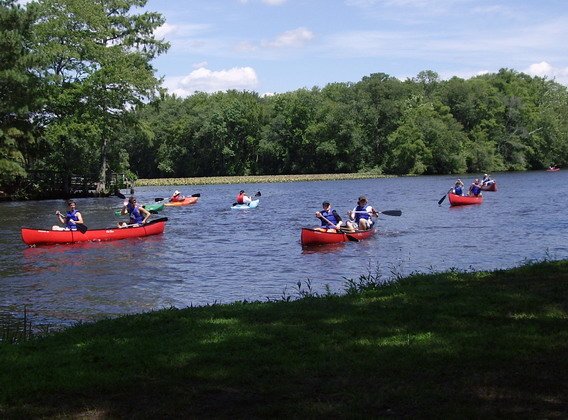 Last week's Day Trip to Snow Hill left us thirsting for more. Like many of the towns in our area, Snow Hill is small town living at its finest. Located on the south banks of the Pocomoke River, Snow Hill draws visitors in for a relaxing weekend, a stroll through downtown's quaint shops, or an outdoor adventure along the river. We got a preview of the small town life last weekend, at the annual Blessing of the Combines event in downtown Snow Hill. The Snow Hill chronicles continue this week as ShoreBread gears up to go Day Trippin' to the Worcester County Fair.
Just about every county revels in the return of their fair each year – activities, food, games – what more could you ask for on a hot summer day? In Worcester County, the annual fair is steeped in tradition. For 63 years, Worcester County has celebrated their heritage, culture and community by providing wholesome family fun, great entertainment, friendly competition, and educational experiences fit for the whole family.
Snow Hill is one of the oldest established towns on the Delmarva Peninsula, which makes it an ideal spot for Worcester County to hold its annual fair. Snow Hill became the Worcester County seat in 1742 and the town quickly prospered. Snow Hill was known as the area's financial capital for its wide array of culture, a large court house, and endless fields of green crops, but devastation struck in 1893, when much of the town and the surrounding area were destroyed during a large fire. Over the last century, Snow Hill has rebuilt and prospered again – due in large part to the areas fertile farmland, numerous chicken companies, and locally-owned and operated businesses. It is this combination that makes Snow Hill the perfect place to host the county's annual fair.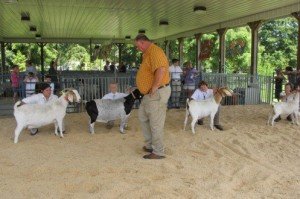 The fair opens this Friday, August 9, at Byrd Park, which is nestled along the banks of the Pocomoke River. The fair will feature old favorites like a livestock show, cake and pie auction, talent show, horse show, and a classic car and truck show.
"I'm looking forward to a great event," said Worcester County Fair President Earl Ludy. "We've got lots of animals this year."
Of course the local members of the 4-H clubs will be in attendance, eager to showcase their hard work once again in this year's livestock showings and indoor displays. For those of you unfamiliar with 4-H, 4-H is a program that was developed nationwide during the industrial revolution to help foster rural communities and engage youth in agricultural vocations. 4-H stands for head, heart, hands, and health, and continues to play a major role in Worcester County life 100 years later. Youth competitors, ages 8 to 18, will compete for blue ribbons in livestock, art, gardening, sewing, woodworking and craft projects.
Friday is also Safe Kids Day at the fair, with safety demonstrations from 11am to 2pm. Local vendors will inform kids how to stay safe, with representatives from Atlantic General Hospital, Maryland State Police, Ocean City Police Department's Mounted Patrol, the Health Department, the Fire Marshall's office and the Sheriff's Office. "
Other kid-friendly activities slated for Friday and Saturday include watermelon eating contests, Popsicle eating contests, a rock climbing wall, chicken scratch, an egg toss, and more.
New to the fair this year are river cruises, departing regularly from the dock in Byrd Park on both Friday and Saturday. Also new this year, Hooper's Crab House will be serving hot steamed crabs along with other area vendors.
Ludy noted that crowd numbers fluctuate, with turn-outs depending primarily on the weather. "We've had as low as 1000 to 2000 people and we've had as high as 8000 come out. It really varies but it  seems that every year we get rain at least one of the days." Ludy is hoping for a sun and fun filled weekend this year, as the fair celebrates their 63rd year.
Whether you make the trip to Snow Hill for the Worcester County Fair Friday, Saturday, or both days, you can anticipate a wide array of family-friendly activities and old-fashioned fun.
Until next time…