Delmarva Veteran Builders Breaks Ground on Wicomico County States Attorney & Child Advocacy Center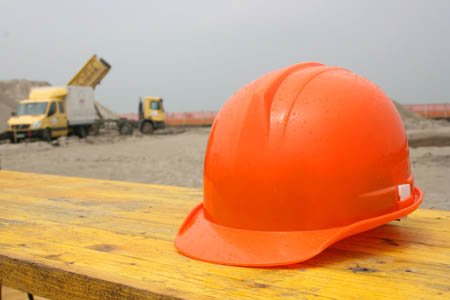 Delmarva Veteran Builders, a new Salisbury based general contracting and construction management company has recently broken ground on the new Wicomico States Attorney & Child Advocacy Center in Historic Downtown Salisbury. This construction marks their first major project for the newly established company.
When Chris Eccleston left the Navy in 2006 after serving six years, he was able to merge skills he learned in the service with his lifelong interest in construction and was quickly hired as a project manager with local contractor Gillis Gilkerson. Seven years later, with countless construction projects across the region under his belt, Eccleston is realizing his dream to offer the same opportunities to other veterans through the launch of his new business, Delmarva Veteran Builders (DVB).
When DVB broke ground last month on the new Wicomico States Attorney & Child Advocacy Center in Historic Downtown Salisbury, it marked the first major project for the young company. The two-story, 18,300 square foot office redevelopment project is slated to be delivered in the first quarter of 2014.
"Delmarva Veteran Builders has been a dream of mine for some time, and this renovation project for Wicomico County is very exciting," said Eccleston. "It allows us to partner with my old employer, Gillis Gilkerson, so that together we can deliver a strong combination of experience and energy. I am very excited to have been selected to work on this project and appreciate the confidence displayed in DVB by the County as well as the City of Salisbury."
City Council President Jacob Day, himself a U.S. Army veteran, was immediately intrigued by the mission of DVB as well as the opportunity to refurbish a long-empty historic downtown building into a meaningful and useful location for local citizens.
"So many of our veterans come home after serving and find little opportunity," said Day. "Chris' goal of hiring U.S. service veterans to work on construction projects is visionary. It's a mission worth noting and I can't say enough about how much it could mean to our community."
Eccleston recently won another new project; the renovation of Career Services Center at Salisbury University. His goal is to add one employee before the close of the year.
Wasting no time since leaving the Navy, Eccleston earned a bachelor's degree in construction management from University of Maryland Eastern Shore, an MBA from Salisbury University and LEED AP certification for the development of sustainable ('green') buildings from the U.S. Green Building Council. Named one of "40 Under 40" in 2012 by Building Design + Construction Magazine, he is currently on the boards of Lower Shore Enterprises and the Salisbury Area Chamber of Commerce. He is a past member of the boards of directors for both the local Habitat for Humanity chapter and the Salisbury Lions Club.