Dog Days of Summer: Dog-Friendly Businesses in Ocean City, Salisbury, and Berlin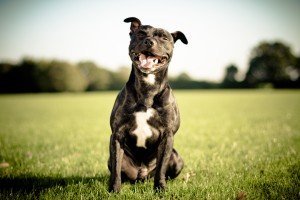 Pets are a high priority in the ShoreBread households. When it comes to taking care of our four-legged friends, we settle for nothing but the best, whether it's dog treats, dog friendly happy hour spots, or dog parks. We've done our fair share of research on our area's canine hot spots, and we thought it only fitting that we share our pet-friendly tips with you all! We'll focus on Maryland for the time being (don't worry Delawareans, you're next) with a roundup of the best places to dine, stay, treat, and play with your deserving pup. As always, if we miss any, feel free to let us know so that we can add it to the growing list of Dog Friendly Businesses in Berlin, Ocean City and Salisbury!
Drinks, Dining, and DOGS!
There's nothing worse than being at work all day long, stopping home for a few minutes to let your pup out, and then facing those real-deal puppy eyes when you turn around to leave for drinks or dinner with friends. It's gut-wrenching and the only cure is to say, 'hey, want to go for a ride!' Taking your dog to a happy hour or out with you for a bite to eat is fun for you and your furry friend, especially this time of year when the weather is still mild enough that your pup won't be uncomfortable out of the AC. For the most part, if a restaurant or bar has walk-up outdoor seating, they will allow your dog to sit outside. Of course, always ask first or call ahead to make sure your dog is welcome or that it's not too crowded. And if your dog isn't a people person, isn't friendly around other dogs or kids, or gets anxiety in loud or crowded spaces, perhaps it's best to plan a happy hour or dinner at home.
Our friends at the Salisbury Chamber recently shared an awesome website – DogFriendlySBY – that outlines all of the dog-friendly places to eat, play, stay and shop in Salisbury! For drinks and dining, dogs are welcome at Brew River (who is also having a Yappy Hour this Saturday afternoon), Acorn Market, Market Street Inn, Pemberton Coffee House, Mojo's, Boonies, and Evo's Public House.
In Ocean City, it can be tough to find places to take your pup once summer rolls around as they are no longer allowed on the beach. Fortunately, there's Fish Tales, Smokers BBQ Pit (WOC), Little Leo's, Mackey's, Malia's, Belly Busters, Frog Bar, Dumser's Drive-In, On the Bay Seafood, Sunset Grille, and Bayside Skillet.
Berlin caters to its four-legged friends as well. A walk down Main Street will reveal several stores with water bowls and treats out front for resident and visiting dogs. While dogs can't go in many of the stores, the rest stations are certainly accommodating. For dining, head to the back deck at Blacksmith or grab a rocking chair on the porch at the Atlantic Hotel. For drinks, Burley Oak always welcomes dogs, both inside and outside.
Pamper Your Pet
How much do you enjoy getting a massage, a pedicure, or a new haircut? Well, so does your dog! There are a number of fantastic places across the shore to get your pet pampered and groomed so we will just name a few of our favorites:
Salisbury: Michelle's Pretty Paws, and Cathy's Pet Salon (Cathy's has been serving Delmarva since 1980!)
Ocean City/Berlin: OC Pet Spa, Del-Mar-VA Grooming, Every Dog Has Their Day Mobile Pet Grooming, Going to the Dogs Mobile Pet Grooming
Treat Your Sweet
Because your pup loves treats as much as you do! For local, homemade dog treats, we have been big fans of Tumbleweed & Eddie's for a few years now. The ingredients are simple and healthy for your dog, made better by the fact that our dogs love the flavors. It's fresh, honest, and local…just the way we like it. Find them at the Ocean Pines Farmer's Market, online, and in various retail stores.
For dog food, treats, and accessories, we typically shop down the street at Paws & Claws on Route 50 or at Pet Threadz in West OC. In Salisbury, there are a few options, but we're partial to Salisbury Super Pet and Johnson's Seed & Feed. Of course Tractor Supply Co. (in Salisbury or in Berlin) is a great option for picking up pet food and supplies while knocking out some of your other shopping needs.
Overnighters
If you are traveling to Ocean City or Salisbury and looking for pet-friendly accommodations you're in luck, as there are plenty of hotels/motels to choose from. In Salisbury, consider booking a pet-friendly room at the Residence Inn, Quality Inn, Hampton Inn Salisbury, La Quinta Inn & Suites Salisbury, Motel 6, Best Western Salisbury Plaza, Comfort Inn, or America's Best Value Inn. In Ocean City, opt for the Clarion Resort Fontainebleau Hotel, Comfort Suites Hotel, Safari Motel Boardwalk, Barefoot Mailman, Sea Cove Motel, Knights Inn, Castaways Resort, La Quinta Inn & Suites, Surf Villas, Fenwick Inn, or the Coastal Palms Hotel. We suggest calling each hotel or motel to ensure that pet friendly rooms are available during your intended stay period.
A Walk in the Park (or Beach)
Unfortunately for our furry friends, the beach and the boardwalk is off limits during the busy summer season in Ocean City. The good news is, from October 1 to April 30, dogs can walk the boards and beaches to their heart's content, giving us another reason to love our town in the off-season. Leash laws are in effect year round, as well as laws for cleaning up after your dog. We suggest following both as violations can result in some hefty fines.
If you and your pup are itching to get in the surf or dig your toes and paws in the sand, we suggest heading out to Assateauge Island. Dogs are allowed (on leash) at the State and National Parks year-round and it's a great way to spend a day, afternoon or weekend! Ocean City and Ocean Pines also have dog parks for off-leash action. The Ocean City Dog Park is located on 94th Street and the bayside – visit Ocean City Parks and Rec for more details on pricing. In Ocean Pines, there is a terrific (free) dog park just inside the South Gate (off Manklin Meadows Road) by the playground and tennis courts.
In Salisbury, there are plenty of dog friendly parks to explore on-leash, but if you are looking for off-leash fun, take you dogs to the Salisbury Dog Park, located on Park Drive next to the Salisbury Zoo.
The post Dog Days of Summer: Dog-Friendly Businesses in Ocean City, Salisbury, and Berlin appeared first on ShoreBread.