Free Family Fun In Fenwick!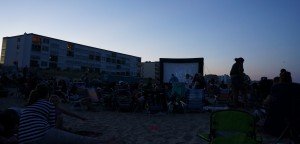 The Town of Fenwick is wrapping up its Fenwick Flick season with a beach screening of family favorite Toy Story 3 – with preshow activities provided by Tidepool Toys and Games! The movie event is happening on Tuesday, August 9th, on the beach at Bayard Street in Fenwick Island, Delaware. The fun kicks off at 7:00 p.m., with the movie starting at dusk (around 8:30 p.m.)
Be sure and bring your beach chairs, towels and snacks (what's a movie without a little popcorn?!). In case of rain, festivities will take place on Wednesday, August 10th, same time, same place. "Fenwick Flicks is an opportunity for everyone to have summer fun, relax under the stars and watch a fun movie!" says Bethany Fenwick Area Chamber Director, Kristie Maravalli.
This year's screening of Toy Story 3 is sponsored by The Anne Powell Group, Holly Kia of Selbyville and the Town of Fenwick Island. For more information, visit www.thequietresorts.com or call 302-539-2011.
The post Free Family Fun In Fenwick! appeared first on ShoreBread.