From Beach to Chic, Ish Offering Something for Everyone this Season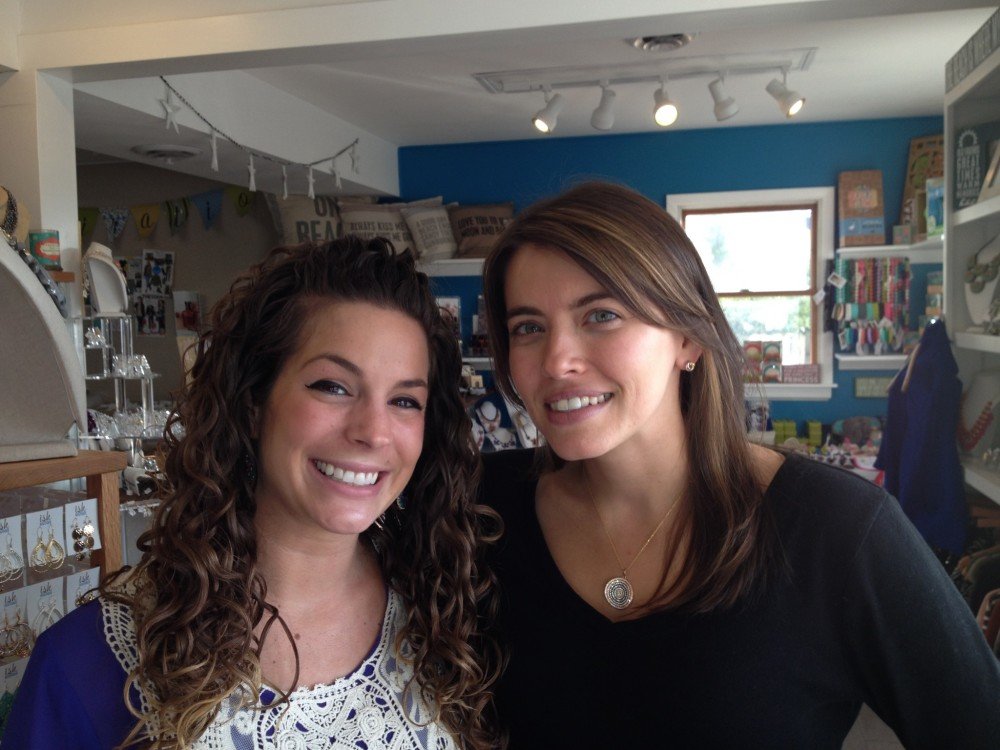 It's not often that you come across someone with a true passion for what their job, someone that can sincerely say, "we love our customers and we love what we do," particularly in an economy that can be unforgiving to the small business owner. But the best friends/dynamic duo/co-owners at Ish in Ocean City exude a sincere passion for what their business, chatting excitedly with ShoreBread this week about the latest trends and fashions, holiday specials, and the business that they have built piece by piece all on their own.
Ish owners and operators Christina Pohland and Jenny Carven have worked tirelessly over the past three years, building their boutique while bringing fresh fashions, gifts, jewelry and more to Ocean City. "I always wanted to open my own business," said Carven, "and we wanted to bring something different to the town." "We wanted to offer something that wasn't a chain," added Pohland, "a one-stop-shop to get anything for anyone."
The tiny shop is teeming with merchandise, from costume jewelry to organic kids' toys to clothing. There is something for everyone at Ish, making it an ideal spot for holiday shopping. Home décor, coastal Christmas, nail polish, kitchen items…the list go on and on. What makes Ish truly unique however is that each and every item is handpicked and selected by Carven and Pohland. "Every piece in here is hand selected by us," explained Pohland. "We put an incredible amount of thought and care and effort into everything that we do here," added Carven.
In addition to hand selecting all of the merchandise in the store, Carven and Pohland strive to ensure that they are not only providing fashion-forward items, but that they are also providing unique items. "We keep a low quantity of our merchandise so that everyone is not wearing the same thing around town. We're always changing what we have here so that it's constantly fresh and new," said Pohland.
With holiday shopping season looming ahead, Pohland and Carven gave us a sneak peak at this seasons must-have items. "Bold statement necklaces to spruce up your wardrobe," said Carven. "That's definitely the big trend right now and we have lots of them." For new moms, it's all about the Chew Beads – chic jewelry for moms that are safe for babies to tug and chew. "We've got some really cool bottle openers right now too which is a great gift for dads," added Pohland. Also available for the Ish-man are pint glasses and hot sauces. Shopping for yourself? Ish has that covered too of course with an irresistible selection of clothes, handbags and more. "Of course a gift certificate is always the perfect gift," added Pohland.
Every Friday from now until the end of December, Ish will be celebrating the holidays with their weekly Holiday Happy Hour. Each week, enjoy specials, giveaways, and sweets & treats. "We wanted to offer something different for holiday shopping," explained Carven. "It's a good chance to get some shopping done or even just an excuse for a girl's night out."
Beyond providing unique offerings to area locals and visitors, Carven and Pohland strive to give back to their community and hometown by being actively involved in various charities and events. "We definitely try to be involved in as many events as we can," said Carven. As for the customers that come into their store, Carven and Pohland consistently ensure that their customers feel at home. "Customer service is the most important aspect of our business," said Carven. "We want you to have the best experience while you are here and we want you to always feel welcome."