From Fresh Salads to Quality Catering, A Behind-the-Scenes Look at Crazy 8′s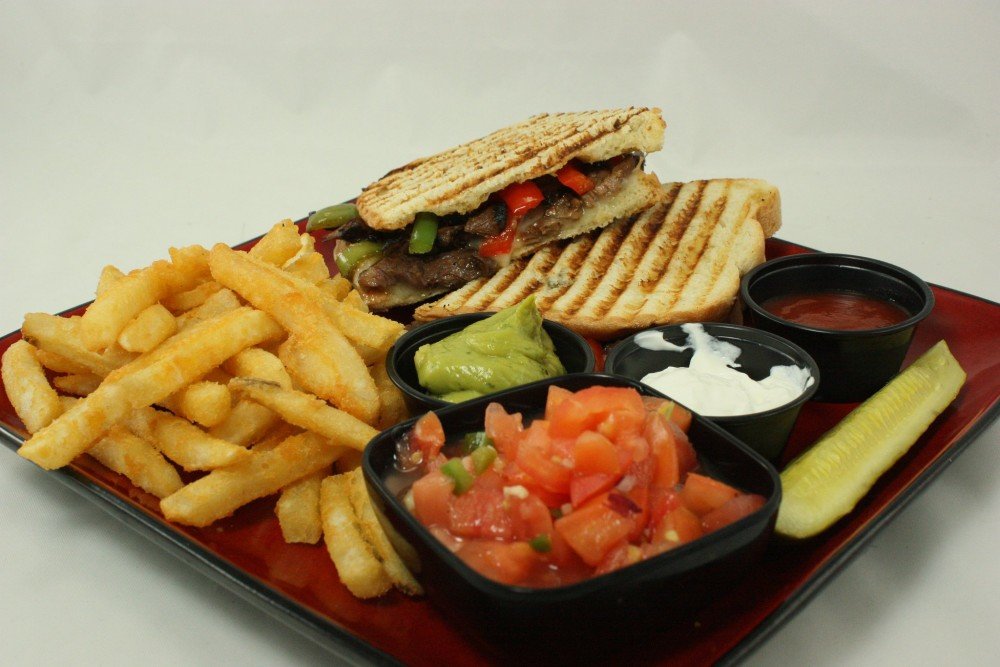 Ocean City locals endure a bit of a catch-22 in the off-season. On the one hand we enjoy having free reign of our beloved town, but on the other hand, the lack of tourists means many local businesses shutter for the season or reduce their hours of operation. Finding a go-to lunch spot can become a challenge. For soups, salads and sandwiches, we find ourselves heading to Crazy 8's. On a recent trip to the local eatery, we sat down with owner and operator Eugene Stiltner for a behind the scene look at the OC hot spot.
After spending years in the hospitality business, either bartending around town or managing a bar in St. Thomas, Stiltner decided to take the plunge and open his own place. "I always thought that something would do really well here," Stiltner said of the 35th Street location (strategically placed adjacent to K-Coast). "I knew the business so I took a shot," he added.
From the beginning, the mission behind Crazy 8's has been to provide fresh, good food for a good price. Stiltner explained that with well-established sub shops and sandwich spots up and down Coastal Highway, he sought to provide a new twist on Ocean City dining. "We had to find a niche that was different  – we try to offer something a little different for our customer," he said. Case in point, the salads. The menu features a number of salad options, with the option to add on grilled chicken, mahi-mahi or marinated flank steak. In addition to generously portioned salads, customers also rave about the mahi-mahi wrap and the buffalo chicken wrap, said Stiltner. Other menu items include paninis, daily soups, build-your-own deli sandwiches, and burgers.
While Stiltner has worked hard to create a solid line-up of menu offerings, he stressed the importance of providing quality and consistency at Crazy 8's. While Stiltner loves hearing about when someone has a great experience at the restaurant, he aims to ensure that that same customer has an equally stellar experience each and every time. "I want people to have a great experience with high-quality service no matter what," said Stiltner, who added how blessed he has been to have a staff that shares in his vision. "I've been fortunate to have good people working for me who share the same passion."
In the past, Crazy 8's has shut their doors for a few weeks each winter, but this year they will remain open 7 days a week. "This year we decided that because people seemed to want us here in January we should stay open year round." To counteract the slower months, Crazy 8's offers daily lunch specials. The daily specials and offerings can be found on the Crazy 8's Facebook page, which is updated daily.
In addition to the restaurant menu, Crazy 8's is also available for catering. "We can handle any size event," Stiltner said, explaining that rather than offer a blanket-menu of options, each event is specifically catered. "We try to give people exactly what they want." From wraps and sandwich trays to large salads, Crazy 8's is ideal for upcoming holiday office or football parties.