Healthy Lunches for Back to School | Farm Foodie Fitness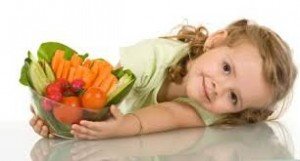 Wow! Summer is gone! Went by in a flash and now the kids are headed back to school. Both of mine are headed out this time. Even my little guy so I'll be making two lunches every night during the week. We all start off great for the first couple of weeks but then the kids start to get bored with the turkey sandwiches and peanut butter and jelly every day. So I thought about some of the things I give my little ones to keep them healthy and interested in eating well and trying new things. This a guide for me to go back to also when I get caught in the rushing rut and need a few ideas on how to switch it up every now then.
Childhood obesity is taking over and our children will have more health risks than we can ever imagine in our lifetime, if we don't start taking control of what they're consuming. "Over 17% of US children and teens are considered overweight," says the CDC. They're the first generation to possibly NOT out live their parents. This is devastating, they deserve more. They are our future and our children. They're supposed to live better lives and have more opportunities than we do, but we've let busy lives take away our health. So I hope this guide helps us, parents feel a little better about what our kids are eating at school this year and hopefully the kids will love them even more!
 sprouted bread with sunflower butter and local honey
 homemade granola
 couscous with fruit salad and nuts
 yogurt with cut fruit
 humus with veggies or pita bread
 whole grain wraps with chicken salad or turkey
 cottage cheese with veggies
 tuna fish or egg salad in a pita
 Graham crackers with Nutella and banana slices
 Ants on a log (celery with almond butter topped with raisins
 Cream cheese and strawberry whole wheat sandwiches
 harvest bowls- (quinoa, veggies or fruit)
 homemade trail mixes
 smoked salmon, tomato and avocado stacks
 turkey sloppy joes
Find more about what Kelly has to offer!