Historic St. Martin's Church Offers Free Tours for Museum Day: May 18th, 2013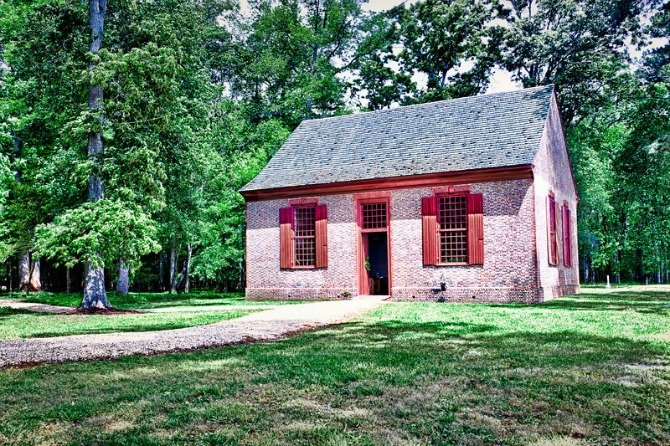 The worldwide community of museums will celebrate International Museum Day on Saturday, the 18th May 2013. Historic St. Martin's in Showell, MD is part of this world community and partaking in the event by hosting an Open House.
The theme of this year's International Museum Day is "Museums (Memory + Creativity) = Social Change."
"Our rich heritage, which museums both display and protect, is associated with inventiveness and vitality, both of which have characterized the museum sector in recent years and are museums' greatest strengths," said International Council of Museums Director, Julien Anfruns.
On May 18th, visit Historic St. Martin's and tour the grounds of the majestic 18th Century Flemish Bond Church by candlelight from 5 – 8 pm. The Maryland Wine Bar will be sponsoring the event. Regional appetizers will be on-hand and Deborah & Greg Everett will be pouring the wine samplings. The Board of Directors will feature the architectural design plans of David Quillin, AIA, for the future comfort station, gift shop, interpretive space and amphitheater on the St. Martin's property.
The International Council of Museums established International Museum Day in 1977 to increase public awareness of the role of museums in the development of society. International Museum Day has garnered record‐breaking participation with almost 32,000 museums hosting events in more than 129 countries.
St. Martin's Church serves as a museum that is open to the public on a regular basis starting May 27th. Complimentary Public Tours are offered from 1 – 4 pm on every Monday through October. Donations are kindly accepted and private tours are available by appointment.
St. Martin's Church is a valuable resource in promoting the county's historical and cultural heritage through educational programs and tourism. Historic St. Martin's goal is to promote the preservation and education of local history.
Historic St. Martin's stands amidst towering pine trees just two miles north of the Village of Berlin, MD; it is located at the Rt. 113 and 589 junctions.