Les Miserables Hits the Stage in Salisbury This Weekend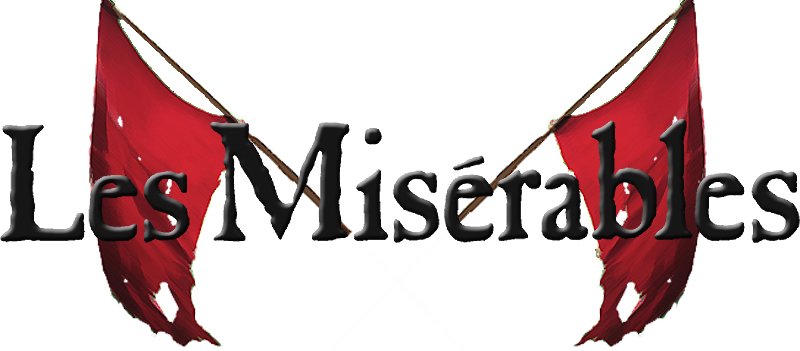 "Can you hear the people sing? Singing the songs of angry men…" There is going to be a lot of singing this weekend from the Community Players of Salisbury's production of Les Misérables. From November 1-3, Wicomico Senior High School will host all presentations of the full-length musical based on Victor Hugo's book. After watching the recent movie version of Les Misérables, we can't wait to relive the drama, this time in a live production.
Anyone who saw Anne Hathaway's performance of "I Dreamed a Dream" in the 2012 film knows that the emotions in this play can bring audience members to the brink of tears, or could cause you to use up a whole box of tissues. The play is set in an economically strained France in the 1800's when character Jean Valjean is being hunted for breaking his parole by policeman Javert. The chase ensues throughout the plot while other characters portray the corruption and sadness that reigns throughout this part of history.
The Community Players of Salisbury decided to take on this emotionally stirring production for many reasons. Although it is a "favorite of Board Members," Director Sharon Benchoff also told us that, "we felt that the timing was right; the show had closed on Broadway and the Oscar winning film had been released." Board members agreed that because of these factors, community member's "interest was peaked" said Benchoff, and people would be enticed to see the play. Benchoff also pointed out that "over 65 million worldwide have seen the stage production," proving that the play is a performance you don't want to miss.
The Community Players have also grown over time and believe that they are ready to bring Les Mis to life. After being in business for seventy-six years, they have recently been "producing more and more difficult material… and spreading our wings as an organization" said Benchoff. Les Misérables will be a leading example of their theatrical progress.
Special to this performance will be elements incorporated from Hugo's book, bringing a heightened level of authenticity to the performance. "I have read the novel, yes, all 1000 plus pages" Benchoff divulged to us, "I wanted to incorporate some of the details of the novel into our production… Some of the costumes, props and scenes reflect pages from the book." These elements will provide interesting differences from both the Broadway performance and movie production.
Performances will be at 8:00 on Friday and Saturday as well as a Sunday matinee at 2:00. Other upcoming plays by the Community Players can be found on their site, including They're Playing Our Song, The Foreigner, and Brighton Beach Memoirs.