Local Musings: Josh Pryor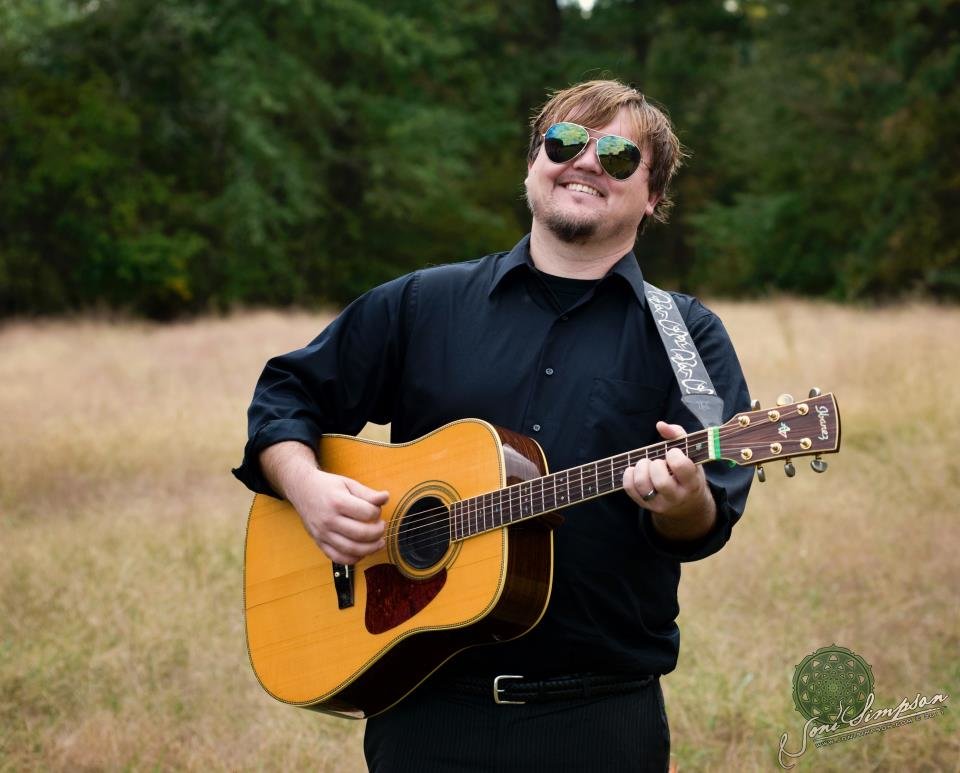 By Brittney D. Hertz
To get a better understanding of the local music scene, it seems smart to go straight to the source. Josh Pryor is a local musician that plays solo and in several bands including The Red Bees, Elbro, Goatbag, and PB&J. He classifies himself as "alternative, indie rock" and has been playing locally since he was 18.
BH: What are some of your musical influences?
JP: My grandmothers were major influences. Both had pianos I would bang around on since I was like 6 or 7. I would sit there for hours not having any clue how to really read or play piano, just making noises and coming up with little melodies.
BH: Okay, we like to get music reviews from local musicians as part of this column so what are some current singers, artists, or bands that you are currently listening to?
JP: I'm a big fan of Queens of the Stone Age, Flaming Lips, Modest Mouse and I've been listening some smaller bands like Big Business & Tweak Bird.
BH: What in the world is Tweak Bird, I've never heard of them.
JP: They are like classic rock, alternative, maybe harder rock.
BH: Okay, well I know you do a lot of covers when you play, what is your favorite song to cover and what is your least favorite?
JP: My favorite song to cover right now is Flaming Lips "Race for the Prize." I'm a huge Lips fan and it nice to be able to jam out one of their hits. I have a three-way tie for least favorite, "Brown Eyed Girl", "Margaritaville" and "Mustang Sally". I loathe these songs; it's all that is horrible in acoustic entertainment. I will only play them if the tip is big enough.
BH: If you were stranded on an island with a CD player and could only bring three albums to listen to for the rest of your life what would they be?
JP: Pink Floyd- Animals, The Flaming Lips- The Soft Bulletin, Big Business- Here Come the Water Works.
Sorry that was hard.
BH: That's the hardest question on the test. What is an album or CD in your collection that would surprise people?
JP: Hmm… Christopher Cross. I'm a big fan of yacht rock Loggins & McDonald, Hall & Oats. Christopher Cross is my favorite; definitely my favorite.
BH: Okay last one. How do you feel about the local music scene here on the Eastern Shore?
JP: Ew. I feel like there isn't much of a music scene here.
BH: Why's that?
JP: You have to play a lot of covers for drunks. But original music… there is nowhere to even play. There are a bunch of local (original) bands but there isn't anywhere for any of them to play.
BH: So there's talent but just a lack of venues?
JP: There are plenty of awesome musicians around the area, and 90% of them play covers because that's what people around here want to hear – things they recognize. But no one around here really caters to artists, not even any venues. There are small pockets that pop up every now and again but they quickly go away.
BH: Well of all the places you do play in the area, which one would you say is the best to play at?
JP: I like all the places I play equally.
If you want to catch Josh Pryor in action he will be playing at the following locations:
August 23rd at the Brass Balls Saloon with Pete Bozick in Ocean City, MD
August 25th at Fager's Island in Ocean City, MD
Every Thursday he hosts Open Mic Night at Mojos in Salisbury, MD.
Photo Credit: Joni Simpson