Local Musings: Willow Brook's Neil Helgeson Jr.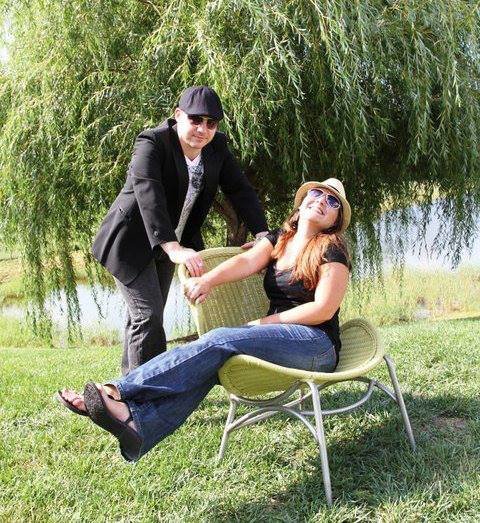 After the first few weeks of writing this column, I have come to the general consensus that most local musicians feel there is something lacking in the local music scene. However, Neil Helgeson Jr. from Willow Brook doesn't believe that is the case. Neil first heard Hannah, his band mate, singing at an audition and after having several years of experience as a studio musician he knew that Hannah had potential. So their acoustic duo Willow Brook was formed.
BH: Do you two have any sort of rituals you do before or after your shows?
NH: We typically mingle with our audience and give each other a high five before and after shows!
BH: Oh high fives are always nice. Speaking of the audience, have you ever had a weird (good or bad) fan interaction?
NH: We are very blessed in that we have had only wonderful fan interactions. They typically include our fans, friends, new acquaintances saying how much they enjoyed us and the music. Now that I've said that, watch our next show produce some crazy interactions.
BH: Yeah you definitely jinxed yourself. Well, if you were speaking to someone who has never seen you play, what could they expect at a Willow Brook show?
NH: They can expect to be singing, head bobbing, and toe tapping the entire night! Whether in the 70′s, 80′s, 90′s or today, every song we play has been in the Top 10 on the Billboard Charts. We've designed our set list this way. Our audience always knows every song.
BH: So do you guys play only covers or do you play some originals too?
NH: We are huge supporters of original music and artists, but for us, we solely play covers. Our philosophy is this, we would rather play music that everyone knows and can sing along too. We have little time to perform for our audience, so we want to make sure every song we play is one that every fan will most likely love. I myself am a songwriter, composer and arranger, but I do not write for Willow Brook. Most of the music I write goes to recording studios and labels to be distributed to their artists.
BH: The music that you write does any of that go to any local bands or is it sent to artists that are all over?
NH: The music I write does not get distributed locally. It goes to studios and labels and is then distributed to Artists all over the country.
BH: Well that leads me to a question I ask every musician, how do you feel about the music scene here on the Eastern Shore?
NH: I love it. There is a sense of community in that most of the musicians on the Eastern Shore know each other and offer support and encouragement. There are also a lot of really great places to perform on the Eastern Shore.
BH: What are some of your favorite places to perform?
NH: I can't even think of an answer to that question. We perform at bars, clubs, campgrounds, wineries, etc. We love them all. Each venue has a specific audience and clientele which in turn gives us new, interesting choices in music selection. The variety of venues also gives us the honor of meeting many interesting people. Collectively, we've probably performed at over 50 venues on the shore.
BH: Okay fair enough…well another question I ask musicians usually takes some thinking; if you're stranded on an island with a CD player and could only take three cd's to listen to for the rest of your life what would they be?
NH: Tough one! Van Halen – Greatest Hits CD, Dream Theater – Score, Dave Koz – Greatest Hits CD.
If you want to catch Neil with Willow Brook their next performance dates are:
September 13th at Castaways in Ocean City
September 14th at Brew River in Salisbury
September 21st at Jerry's Seafood in Lewes, DE.
They also add shows on their Facebook page regularly.
Photo credit: Angela Profanci Garrison