'March'ing with the Worcester County Humane Society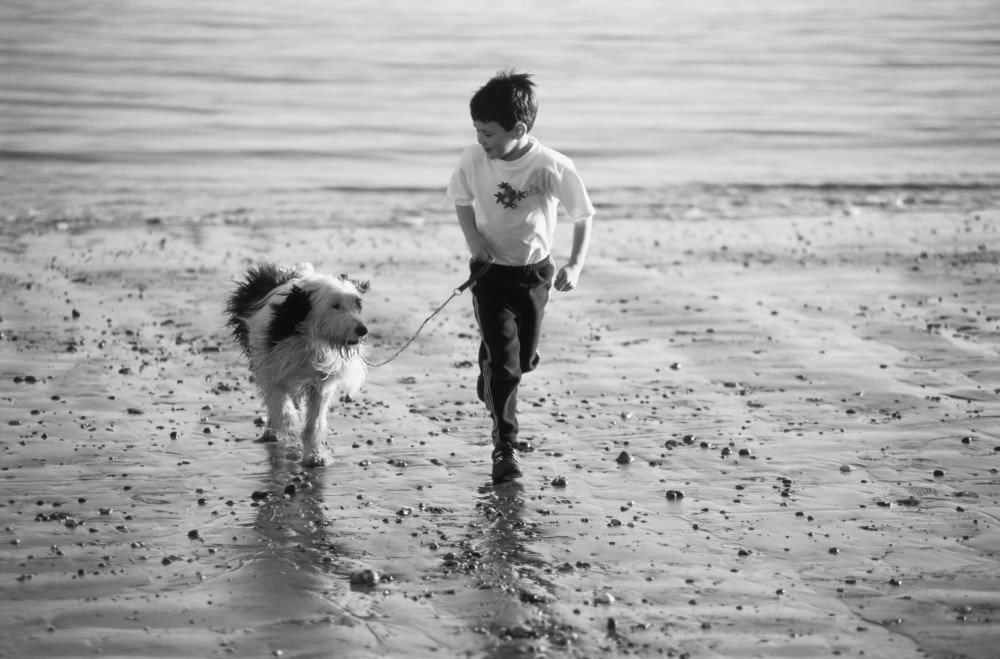 At ShoreBread, it is no secret that we love our feline and canine friends, which is why we like to show love and support to our local Worcester County Humane Society as often as possible. While it is easy to bury your head in the sand and pretend that there aren't animals in need, the truth is there are always dogs and cats looking for fur-ever homes, or at the very least, the comfort of the shelter. The Worcester County Humane Society is a non-profit, no-kill shelter that relies solely on the generosity of our local community. Whether you're donating your time, money or home goods, we encourage you to join in their efforts. We took a trip out to the WCHS this week to select a few dogs to walk in this weekend's St. Patrick's Day Parade in Ocean City and took the opportunity to learn more about our local shelter from employee Abby Morells.
The WCHS is a no-kill, non-profit shelter. Unlike other area shelters that rely on government funding, the WCHS relies on community donations to stay operational. While this can make financing tricky at times, the silver lining is being able to maintain their status as a no-kill shelter. "In order to be funded by the county or the state we would have to be a kill shelter," explained Morells.
At any given time the shelter is a revolving door of cats and dogs. Whether they are strays or dropped off by owners that could no longer care for them, the employees and the volunteers work to provide a safe haven for the animals while simultaneously working to find them new homes. Part of that work includes training and working with dogs and cats to root out behavioral issues such as whether they get along with other animals, children, men, the elderly, etc…The goal is to match dogs and cats with permanent homes rather than continuing on a path of instability.
Morells explained that while they work with the animals to train them, it is extremely important for interested parties to keep in mind that they too will have to train their pet once adopted. "Know what you are getting into," she stressed. "You're going to have to set boundaries and you're going to have to train your dog. You're making a commitment for the next 15 to 16 years."
Because the WCHS is a no-kill shelter and because there is limited space for boarding, the shelter can reach maximum capacity, particularly for the feline population. Currently there are 20 dogs and almost 200 cats at the shelter. Morells pointed out that they also limit their numbers so that they can properly care for the animals that are on-site. The types of breeds varies drastically, with a large number of mixed-breed cats and dogs on site, but pure breeds as well. Morells noted that they have seen dogs with their pure bred papers come through the shelter as well as pure bred German Shepherds, King Charles Spaniels, Basset Hounds to name a few. "It's about a ten percent chance but we do get pure breeds in here." Of course the mixed-breeds are just as adorable, as we soon found out as we made our way though the indoor and outdoor kennel facilities.
So what can you do to help? Tons! For starters, the list of supplies needed is extensive and includes pet care items and cleaning supplies.
Pet Care: Purina puppy/kitten chow, Purina dog/cat chow, Mighty Dog or Pedigree canned food, treats, used blankets or towels, kitty litter(non-scoopable), Friskies canned cat food
Cleaning Supplies: Liman mops, brooms/dust pans, bleach, liquid laundry detergent, kitchen sponges, kitchen and contractor size trash bags, paper towels, toilet paper, dish soap, cotton balls/Q-tips, band-aids
But that's not all! There are a number of upcoming events slated:
OC St. Patty's Day Parade: March 15th; look for a few of the WCHS pups (and us!) as they march their way down Coastal Highway from 58th Street to the 45th Street Village. Please be sure to treat the dogs gently as the crowds and noise can be overwhelming.
Burley Oak Benefit: Join Pepper's West Guest Bartenders for a night of booze, live music, raffles and silent auctions. All tips and 10 percent of the bar ring will go towards the WCHS.
Board Walkin' for Pets: April 26, 9am-12pm; join the WCHS rain or shine at the Ocean City Boardwalk Inlet. Enjoy refreshments provided by Harrison's Harborwatch & Layton's 16th St. Family Restaurant. Walk the 2.5 mile or 5 mile course with or without a pooch.
And finally, sign up to be a volunteer. It costs you nothing and benefits the shelter immensely.
To find out more visit the WCHS website.