Maryland Capital Enterprise's Women's Business Center Empowering Eastern Shore Entrepreneurs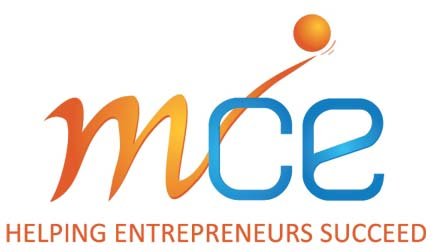 From a business standpoint, there are a lot of women running the Shore, from small start-ups to larger corporations. In an effort to continue encouraging female entrepreneurship on the Eastern Shore, Maryland Capital Enterprises (MCE) is hosting a Women's Business Center to help facilitate local leading ladies. ShoreBread sat down with leaders at MCE this week to learn about their latest business venture and how it aims to empower women in business.
Maryland Capital Enterprises is a nonprofit organization that focuses its work on helping companies with business loans, education, and consulting. In an effort to benefit business in the area, they are setting up a permanent Women's Business Center to support women entrepreneurs. This is the only center in the state of Maryland that is specific to helping women in business. The WBC officially opened October 1 and already has clients scheduled.
The director of the WBC, Jennifer Currie, explained that the center is set up to "help start small businesses and help current ones to grow." To accomplish this goal the WBC will provide computer booths for entrepreneurs who do not have internet access, training services with interactive classes, assistance with certifications, and consultation with their business plans. There is also consulting to help participants decide if opening their own business is the right choice for them. Currie said "I knew I didn't have the spirit to run my own store, but I wanted to help the women who did." Experienced local businesswomen will also be used as mentors to provide guidance and advice.
The WBC will also help businesswomen apply to organizations like the Minority Business Enterprise, which can alert entrepreneurs of government loans before other public companies are made aware of them. WBC's loan fund is strictly for women and can provide loans ranging from $5,000-$50,000. Currie plans to "use the local community of women to provide every opportunity we can for our entrepreneurs."
Two honorary co-chairs, Dr. Maya Rockeymoore-Cummings and Mitzi Perdue, have generously donated their support to the WBC as well. Dr. Rockeymoore-Cummings is the wife of Congressman Elijah Cummings, delegate of Maryland's seventh district. She is also President and CEO of Global Policy Solutions, a company dedicated to public health and social security. Mitzi Perdue, widow of the late Frank Perdue, is a shining example of a successful businesswoman on the Eastern Shore. While being a noted author and philanthropist, she also creates and sells her exotically designed eggs called "EggScapes." MCE's CEO Joe Morse explained, "both of these women are known because of their husbands, but are true entrepreneurs in their own right… we are ecstatic to have their support."
To take advantage of this great opportunity, local businesswomen simply need to access MCE's site, call at 410-546-1900, or email Currie at [email protected]. Also look forward to WBC's open house coming soon. Currie's goal for the new operation is "to help women successfully start their businesses…Once off the ground, we're not done.We stay with them through their whole journey."