Medical Marijuana Dispensaries Open On The Eastern Shore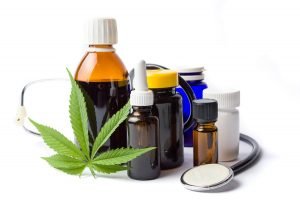 While recreational usage of marijuana is a controversial topic, the argument about whether or not medical marijuana, also known as medical cannabis, should be legalized by the federal government continues. No matter where you stand on the topic, it's important for all of us to understand exactly what medical marijuana is and its various benefits.
Maryland was the 21st state in the U.S. to legalize medical marijuana under Governor O'Malley. At this same time, Maryland also became the 18th state to decriminalize cannabis possession.
Medicinal marijuana has been proven to treat glaucoma, increase lung capacity, control epileptic seizures, help with muscle spasms, decrease symptoms in those with Dravet Syndrome (a severe seizure disorder), prevent certain cancerous cells from spreading throughout the body, decrease anxiety, slow the progression of Alzheimer's disease, and address or treat many other medical symptoms.
With two new dispensaries in the Delmarva area, one in West Ocean City and the other in Salisbury, the discussion is prevalent along the peninsula.
Positive Energy, located off of Route 50, was awarded its license for operation in December of 2017 and opened for business last month (January 2018).
Peninsula Alternative Health (PAH), a dispensary located off of Snow Hill Rd in Salisbury, MD near the Peninsula Regional Medical Center, also opened for business with their ribbon cutting celebration this past month on Jan. 19, 2018.
In order to visit the dispensary, you must be a registered patient or caregiver. To purchase medical cannabis in Maryland, you must register with Maryland Medical Cannabis Commission (MMCC) and have a physician recommendation.
Patients are required by law to have a bona fide provider-patient relationship with a registered provider, and this provider must approve medical cannabis as a possible treatment method for a qualifying medical condition. Some of these medical conditions listed on the MMCC website include anorexia, severe pain, nausea, muscle spasms, glaucoma and seizures.
Both Positive Energy and Peninsula Alternative Health dispensaries have their full menu of products available online.
The post Medical Marijuana Dispensaries Open On The Eastern Shore appeared first on ShoreBread Eastern Shore Lifestyle Magazine.