'Miles 2 Give' Eyes OC Finish Line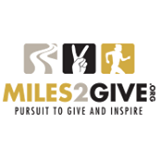 One thing we pride ourselves with on the Eastern Shore is the strength of our community. Like most small towns, we take care of our own, so it's not rare to stumble upon more than a few fundraisers around Ocean City. Oftentimes they  come in the form of 5k runs, half-marathons and walk-a-thons, but it's not often that we see a 3,000 mile run with the finish line right here in Ocean City. That's exactly what's happening this Saturday as Ocean City opens its arms to welcome Miles 2 Give for the last leg of their race across America for Sarcoma Cancer Research. While the event is a national effort, the effects are felt on a profoundly personal level here in Ocean City – particularly for local Sarah Narbut, as she throws herself headfirst into any and all efforts to raise awareness for Sarcoma research.
Miles 2 Give, a national non-profit organization dedicated to finding a cure for Sarcoma, began their 2013 "Pursuit to Give and Inspire" tour in California, with the end goal of Ocean City. The team – consisting of founder and runner Landon Cooper and runners Ryan Priest and John McKay – have been averaging 24 miles a day for the past 150 days. The run will culminate this Saturday at noon under the Ocean City archway, at North Division Street and the Boardwalk.
So far, the Miles 2 Give tour has raised over $90,000 for Sarcoma Cancer Research. Sarcomas are malignant tumors arising from connective tissue in the body. It is a rare form of cancer that can arise in any of the body's bones or soft tissues. While early detection and aggressive treatment increase the survival rate for patients, new research and treatments are vital to battle against Sarcoma.
For local, Sarah Narbut, having the Miles 2 Give team come to her hometown is nothing short of fate. "Of all the towns along the east coast, why Ocean City?" said Narbut this week. "I believe it was meant for my family, to encourage us to fight and to let us know that we are supported!"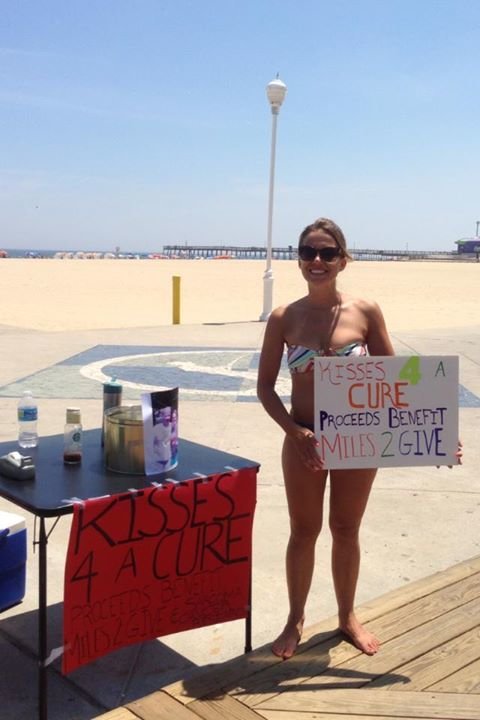 Narbut's mother, Mary Garry, was diagnosed with Sarcoma in November, a diagnosis that came as a devastating blow to Narbut and her family. At a time when things seemed completely hopeless, Sarah found strength in Miles 2 Give and the stories of countless other Sarcoma Warriors. "Miles 2 Give has provided me with the energy and the will to fight," explains Narbut. "We were recently informed by my mom's doctors that her cancer cannot be cured and anything done now is just to extend her life so we were depressed. Now, we are all renewed and re-energized. Ready to continue fighting!"
Part of the fight includes awareness and fundraising efforts. "I am so glad to just have the word spread about Sarcoma because I feel like people just don't know much about it. I had never heard of Sarcoma as a type of Cancer until my mom was diagnosed in November. Awareness saves lives"
Narbut plans on running the last 10 miles of the race with the Miles 2 Give Team, along with her two best friends. Narbut noted how extremely supportive her friends and members of the community have been. Her "Kisses for a Cure" campaign on the boardwalk  brought in $380. An additional $750 has come from the generous donations of members of The Marlin Club, where Narbut works. One member was generous enough to donate her rental property to house the Miles 2 Give runners while they are in town.
After crossing the Ocean City archway(a.k.a the finish line) on Saturday, a meet and greet with the entire Miles 2 Give team will take place at N. Division Street. Later in the day, Mayor Rick Meehan will present the team with an honorary key to the city. Specific details regarding the arrival and the post-celebration are still tentative, but the post-party will be held at The Angler. Also joining in on the run and celebration fun is OC Tri-Running  and the Ocean City Running Club.
While the race is coming to an end this Saturday here in Ocean City, the fight for Sarcoma awareness and research will continue, both for Narbut and for the Miles 2 Give team. For more information on how to help, visit miles2give.org.