New Mom Series: Baby Gear New And Used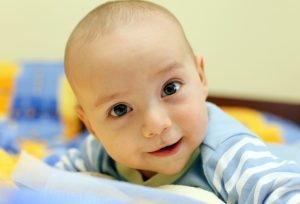 Hi new moms! We hope that you and baby are doing well. At this point, your baby is growing like a weed and you're feeling the itch to dress them in some new gear. The team here at ShoreBread loves to support local shops for so many different reasons. The first, of course, is to support our local economy. These shops are owned and operated by local moms just like you! The second reason we love to shop local is that we find so many cute and stylish pieces that you won't find in the big box stores. We know that your kid truly is one of a kind and he or she will be dressed like it, too!
Heart of Gold Kids: 27 N Main Street | Berlin, MD | 443-513-4811
We cannot get enough of this boutique located on Main Street in downtown Berlin. Such cute tops and bottoms for toddlers and unique onesies for babies. Hand-made items include, but are not limited to, sweaters, hats, skirts, hair accessories and more. Love that muslin swaddle that you received at your baby shower? Good news! They also make these in crib sheets which can be found at Heart of Gold Kids. This shop stocks more than just baby gear, though. Fun gifts for big brother and big sister are available, in addition to shirts and hats for Mom. Be sure to stop in during your next stroll through Berlin. We have tested their stroller access and you are good to go!
Kid to Kid: 2632 N Salisbury Blvd | Salisbury, MD | 443-736-7036
This store is by far our favorite consignment shop on the shore. "Clean Out & Cash In" is their motto and boy do they deliver. You can easily walk in with a tub full of clothes that are too small for your kids and walk out with a brand new (gently worn) wardrobe. Bonus, this store carries more than clothes. They offer baby gear like strollers, baby carriers, baby baths and new & used toys. For mom, they also sell maternity clothes to include pants, tops and dresses. Additionally, this is a great stop to find toys and gifts for children of all ages. This is a must stop on your next run to Salisbury.
The Lilypad Children's Boutique: 149 Rehoboth Avenue | Rehoboth, DE | 302-227-4464
Winner of the 2014 and 2016 Best of Delaware Award for Best Downstate Baby Boutique & Best Kids Clothing, the Lilypad Children's Boutique is the best shop in Rehoboth for unique children's clothes, accessories and toys. They offer brands that both mom and baby will enjoy including Tea Collection, Angel Dear and Cotton Kids. For mom, they carry the Chew Beads brand of necklaces and bracelets to help through the many teething phases you are sure to endure.
The post New Mom Series: Baby Gear New And Used appeared first on ShoreBread Eastern Shore Lifestyle Magazine.