October is Breast Cancer Awareness Month!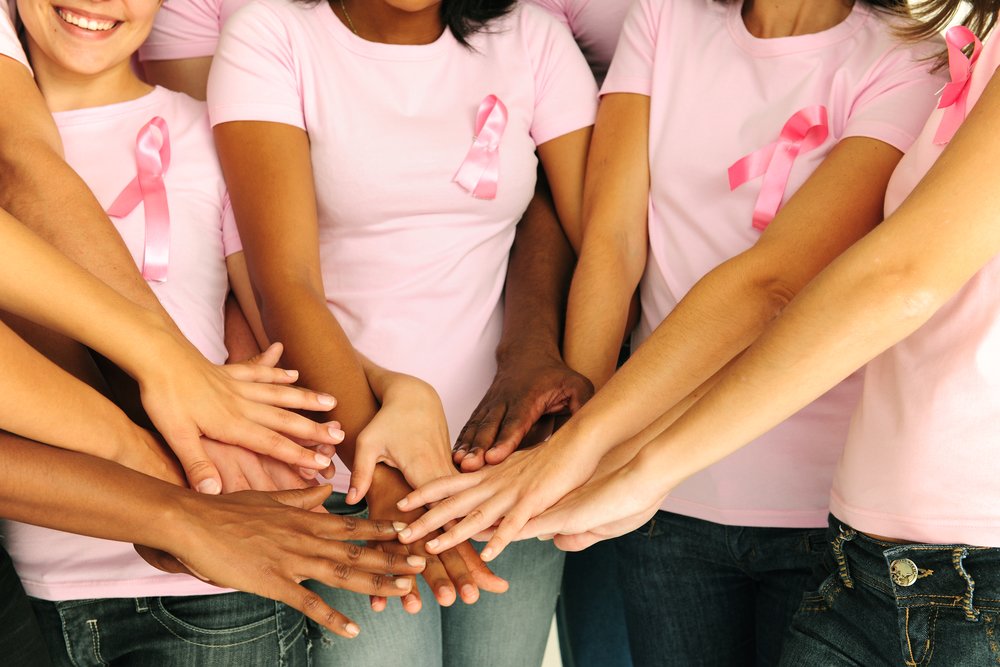 October used to be the month of orange and black, and while the festive Halloween colors will still be omnipresent all month long, there is another color that shines proudly in October – pink. October is Breast Cancer Awareness Month, a month that yields an increase in pink ribbons (pink everything really) along with fundraisers and events to help raise awareness in the fight against breast cancer. The National Breast Cancer Awareness Month (NBCAM) is a collaborative effort by government agencies, medical associations, non-profit organizations, national public service organizations and community members to promote breast cancer awareness, share information on the disease, and to provide greater access to services. From the grander scale of national campaigns to smaller community fundraisers, individuals and groups across the country make significant strides all month long in the battle for a cure. In Ocean City, we take our pink pride seriously, with events scheduled all month long. There are many, many events across the Eastern Shore, but here are a few to get you started:
Making Strides Against Breast Cancer – 2013 Pink Ribbon Classic Events
Making Strides Against Breast Cancer is the largest network of breast cancer awareness events in the nation. Nearly 300 communities come together for one common cause – finishing the fight against breast cancer. In Ocean City, there are a number of Making Strides events throughout the year, with an increased amount during Breast Cancer Awareness Month. Each and every event is designed to raise awareness about what we as a community can do to reduce our breast cancer risk, and to raise money to help the American Cancer Society fight the disease.
Card, Game and Mahi Party/Luncheon, Wednesday, October 2
Tennis Tournament, Friday, October 4 – Sea Colony Tennis Center, Bethany Beach, DE
Jammin' Out Cancer -Friday, October 11 – Seacrets, 5pm to 9pm
Golf Tournament – Friday, October 18 – Ocean City Golf Club, Berlin, 12:30pm
Making Strides 5K Run/Walk – Saturday, October 19 – Boardwalk at the Inlet, 9am
Maj Jongg Tourney –Thursday, October 24 – Golden Sands Club, 109th St. 9:30am
For general information contact Beverly Furst at 410-749-1635 or [email protected] or your American Cancer Society at 1-800-937-9696.
American Cancer Society Bark For Life: A Canine Event to Fight Cancer
Bark For Life is not a breast cancer specific event, but our love for dog-related events makes this annual walk a stand-out in our book. Each year, the American Cancer Society holds the fundraiser to honor life-long contributions of canine caregivers. The aim is to provide an opportunity for people to be empowered through their canine companions and to contribute to the fight to cure cancer – including breast cancer. There are countless reasons why we love our canine friends, including their ability to demonstrate unconditional love, with no judgments of a cancer survivors' abilities or appearances. Head out to the Fort Whaley Campground this Saturday, October 5, bring your best canine friend or walk without a furry friend and join in a fun-filled day starting with a walk and continuing with demonstrations, contest and games. Pre-registration starts at 11am, with the walk commencing at noon. For more information visit the  Bark For Life website.
3rd Annual Dewey Goes Pink 5K and Pig Roast Party
Dewey Goes Pink is a 5K race or 1.5 mile walk and Pink Pig Roast started by two friends, Steve 'Monty' Montgomery and Adam Howard, in memory of their moms. Monty lost his mother nearly 3 years ago after a 25 year fight and Adam's mom is currently battling cancer. Both guys felt it was imperative to help bring awareness and raise funds for the fight against breast cancer. As a result, each October, Dewey Goes Pink to raise money for the local Delaware Breast Cancer Coalition. The first year, nearly 900 participants turned out, with 1300 participating the second year. Event organizers are anticipating close to 1500 people this year. The event kicks off at noon this Saturday, October 5 at The Starboard Restaurant in Dewey.
PinkSTYLE at the Tanger Outlets
The Tanger Outlets is offering 25% Off Savings Cards until October 25. Save and help find a cure by purchasing a Tanger Pink Savings Card. Purchase Pink Cards in savings packs of five cards for $5 and save 25% on a single item at participating stores. You can buy as many packs as you like and share them with friends and family. Or, purchase a $10 Pink Style E-Savings pass and get unlimited use of 25% savings on a single item at a participating store. For more information visit: http://www.tangeroutlet.com/oceancity/events
Pamper Yourself For Charity Event at A Perfect Face
For the past 16 year, the staff at A Perfect Face Day Spa have arranged this special event in honor of owner Carol Withers mother, Elizabeth Chaney, who passed away from breast cancer in 1995. Raffle tickets are $5 each of 6 for $25. The raffle starts September 15 and ends November 4, when the winner is drawn. This year's raffle includes the following:
A Perfect Face – $150.00 Gift Card & Selection of Spa Products
Howard Johnson Plaza Hotel 12th Street – 2 Night Stay
Jolly Roger Park & Pier Amusements Family Passes
Wockenfuss – Candy, Beautiful Platter, Party Glasses & Coffee Mug
Galaxy Restaurant – $50 Gift Card
Fresco's Restaurant – $50 Gift Card
Macky's Restaurant – T-shirts, sweat pants & fun accessories
DeNovo's Restaurant – $50 Gift Card
The Globe Restaurant – $50 Gift Card
Jefferey Auxer Designs – Glass Ornament
MudPie – Accessories
The Rice House Restaurant – $25 Gift Card
Barley Hops & Grapes – "Hope" Wine
"George's" Bloody Mary Mix (Theda, Alex & Greg)
CraZy LadyZ Boutique – $25 Gift Card
Bethany Resort Furnishings – $100 Gift Card
Endless Summer Surf Shop – T-shirt, flipflops & beach accessories
Paws & Claws (Goodie Basket for your pet)
Big Buddha Handbag
(2) Violight Sonic Tooth Brushes
BareMinerals, Dermalogica, Eminence & Redken Products
19th Hole – $50 Gift Card and Marlin Market – $25 Gas Card
Stop in A Perfect Face to purchase your raffle tickets today.