October is National Adopt a Shelter Dog Month!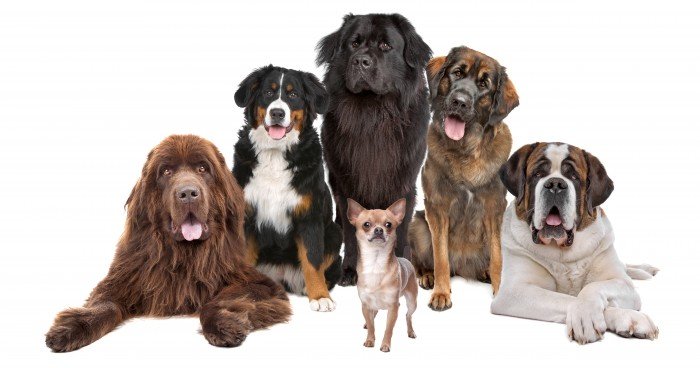 It's National Adopt a Shelter Dog Month, a perfect time to call attention to the number of loving canine companions waiting patiently to meet their new families. At ShoreBread, we are proud owners of shelter dogs. Whether it's a puppy, a purebred, or a mixed breed, your local Humane Society affords you with the dual-opportunity to find a loyal best friend, while providing him/her with a happy, new life. We sat down with Executive Director David Fitzgerald this week, to discuss the merits of adopting from your local shelter, as well as the realities of being a pet owner.
"It gives that dog (or cat) a second chance," said Fitzgerald, emphasizing the importance of understanding that just because a dog is at the shelter, does not mean that it is, or ever was, a problem dog. There are plenty of reasons dogs get brought into the shelter, he continued, noting that the economy, the owners' health, or even the death of an owner can leave people with no choice but to surrender their dog to the local Humane Society. While it's always heartbreaking to see a person forced to give up their pet, Fitzgerald noted that on the positive end, many of the dogs that are at the shelter are already well-trained.
At any given time, there are roughly 20 to 30 dogs available for adoption at the Wicomico County Humane Society. Dogs can range from purebreds to mixed-breeds, tiny Chihuahuas to massive Great Danes. "It really is a mix," said Fitzgerald. "People should know that we get all sorts of breeds, ages and sizes."
When a dog is brought into the Wicomico County Humane Society, no matter the breed, age, or circumstance, they are evaluated for their adoption potential. Evaluations include seeing how the dogs interact with people and other animals, recognizing any aggression or behavioral issues, looking for health problems, and noting any other relevant information for potential pet owners. All of this information is recorded so that Adoption Counselors can effectively match dogs with owners.
Adopting a dog from the Humane Society is relatively easy, and while there is a never-ending stream of dogs that need good homes, that doesn't mean that just anyone can adopt. Ultimately the goal is to match the right dog with the right home, so that the dog does not end up in a shelter again. According to Fitzgerald, one of the first steps in the adoption process is evaluating a person's living situation. If an interested party is a renter, the landlord must be contacted to ensure that the particular dog will be allowed in the home. In addition to the landlord, every member of the household is required to come in, meet the dog, and provide consent. The goal is to make sure someone doesn't bring home a dog, only to find out that a grandparent, husband or wife doesn't really want the dog. As such, the Wicomico County Humane Society does not allow people to come adopt a dog as a gift. Fitzgerald explained that he typically advises people to wrap up dog toys as a gift, and then come in with the recipient to allow them to select a dog themselves.
Prior veterinary records are also checked, to evaluate the type of pet owner someone has been in the past. Interested persons who already own a dog are required to bring their dog(s) in for a meet and greet, to make sure the dogs will get along. After ironing out the logistics of making sure you should adopt a dog, comes the tricky part – finding a dog you bond with. "We really try to listen to them, to find what it is they're looking for in a dog," said Fitzgerald, explaining that the staff works tirelessly to match the right dog with the right owner. Part of that process is educating people about the particular behaviors of a breed. For example, beagles and Chihuahuas love to bark; labs are full of energy; pit bulls have incredible drive.  "We always try to bring to their attention through adoption counseling the temperament of the breed," said Fitzgerald. It's also important to look at the age and lifestyle of the owner and the dog. An elderly individual may not be particularly well suited to the demands of a puppy for example. Or a breed that requires a lot of room to run and exert tons of energy may not thrive in an apartment.
In the path to finding the right dog for you, Fitzgerald highly recommends being patient. "I've seen families in here for weeks on end, but then it's very rewarding when they find that animal, so don't get discouraged," advised Fitzgerald. It's also important to thoroughly assess whether or not you are ready for the responsibilities and realities of being a pet owner. Once the novelty wears off, dogs require a lot of work, and while they are well-worth the effort, it can be difficult on a dog to be returned to the shelter multiple times. "We are trying to market these animals, but we don't want them to end up being returned to us either," said Fitzgerald.
While some shelters are particular about allowing pit bull adoptions, the Wicomico County Humane Society has an 'all animals are equal' mentality. Fitzgerald explained that pit bulls aren't treated any differently, adding, "they go through the same procedures as any other animal. As long as they are healthy and pass the temperament test they can be adopted. All the dogs and cats here are treated equally."
The entire month of October may be dedicated to bringing awareness to the benefits of adopting a shelter dog, but local humane societies work tirelessly, year-round, to help our furry friends find forever homes. The Wicomico County Humane Society has a number of upcoming events and fundraisers, including a Halloween Open House, to be held at the shelter in Salisbury from 1-3pm on October 26. At the Worcester County Humane Society, Fall Adoption Day will be held on Sunday, October 27 from noon until 4pm. The event will include kids' activities, a bake sale and a food drive. It is also a terrific opportunity to meet many of the wonderful animals available for adoption.
Below are just a few dogs currently at the Wicomico County Humane Society. Fore more information visit: http://www.wicomicohumane.org