Precious Paws Animal Hospitals: New Name, Same Great Service
It's no secret that the ShoreBread team is full of animal lovers. So, when we recently got to sit down with Dr. John Maniatty and his wife, Brenda, to talk about the rebranding of Precious Paws Animal Hospital, we couldn't help but get a little excited. (The cute dogs in the waiting room were an added bonus!)
The Ocean City and Ocean View Animal Hospitals are well known for their commitment to quality and top notch service. This year both hospitals won Best Veterinary Hospitals, voted on by their clients, in Metropolitan Magazine. Dr. John Maniatty has made his life's work to ensure that all pets and their owners are treated with care. They are proud to announce the rebranding of both hospitals, Ocean City Animal Hospital and Ocean View Animal Hospital, under the name Precious Paws Animal Hospital. Dr. Maniatty is very excited and wants everyone to know, "New name, same great care!"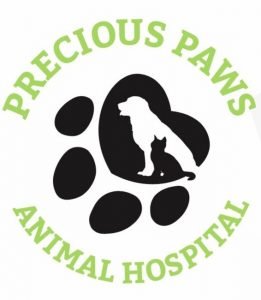 Dr. Maniatty has been working in veterinary medicine for over 28 years! He got his start working as a kennel boy in Allentown, PA. He has been a veterinarian for over 19 years. Dr. Maniatty and his wife used to come to Ocean City on vacation all the time and when they saw the Ocean City Animal Hospital for sale, they couldn't resist the urge to take the plunge and move to the Eastern Shore. In fact, they recently celebrated their 13th year here in Ocean City. It was a similar situation in 2011 when the Ocean View Animal Hospital was listed for sale.
The best part of the two locations is that, because of their computer system, customers can go to either location in an emergency. Dr. Maniatty told us that he wants his customers to feel "comfortable knowing they get a consistent quality of care regardless of the location." Precious Paws is also different from many other animal hospitals because they have kept their Saturday hours when many others are not open on weekends. Customers can even just walk right in if an emergency arises. You can rest easy knowing that Dr. Maniatty, associates, and his excellent staff are on the job!
Dr. Maniatty could not stress enough that he and his team "just want to help provide quality medicine with a caring heart" and they stand behind that statement. The team at Precious Paws takes the time to talk to every customer and truly get to know them and understand what is happening. Dr. Maniatty mentioned that some hospitals have A, B, and C-level customers but, in his book, all clients are an A. Their team currently consists of three doctors and one relief vet, and they are always looking to expand to better serve our community.
One member of the Precious Paws team, Dr. Flood, also brings a whole new skill set to the team by practicing many alternatives to Western (traditional) medicine. Some of her specialities include Chinese herbal medicine, massage therapy, rehabilitation, and acupuncture.  He mentioned also that Dr. Lovins just came back from an ultrasound seminar which has expanded her already proficient abdominal ultrasound skills. These methods and diagnostics give Precious Paws' clients even more options when caring for their pets. Dr. Maniatty is proud to be able to say that "all of our doctors have their own style but the quality of care will always be consistent."
Family is also extremely important to the Maniattys and Precious Paws is quite the family business. Their children have grown up in the business. In fact, their daughter, Fantasia Maniatty, currently in her third year of veterinary school, will soon be joining the practice when she graduates. Dr. Maniatty is excited to see their daughter join the family business so the hospitals will always continue on with the same quality of service. You can rest assured knowing that the Maniatty family and the Precious Paws Animal Hospitals will always put the needs of you and your pets above all else.
The post Precious Paws Animal Hospitals: New Name, Same Great Service appeared first on ShoreBread.