Region's Bike Week Events Kick Off Thursday; Live Concerts Wrap Up Each Day In Ocean City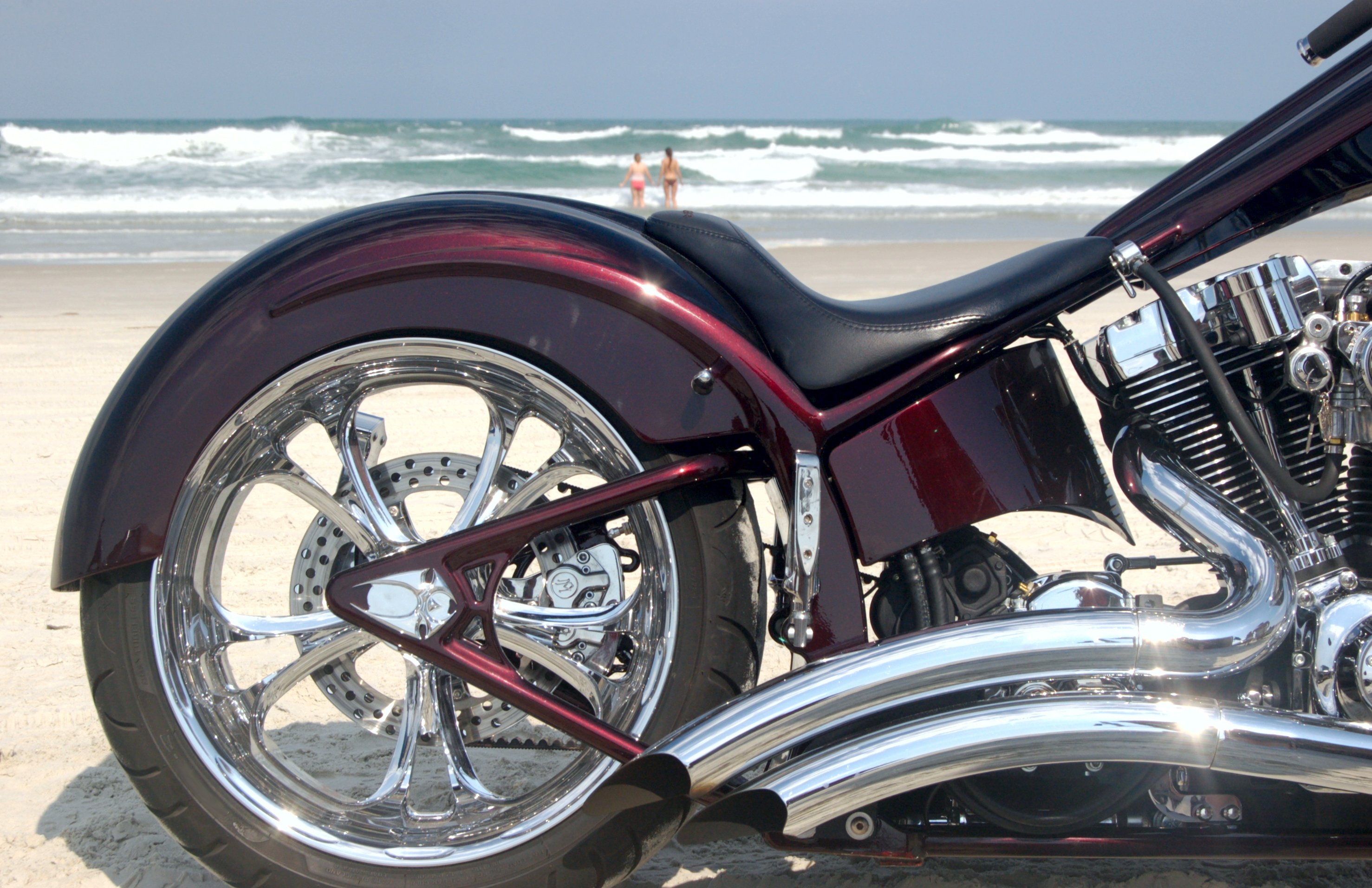 OCEAN CITY – OC Bikefest and Delmarva Bike Week return this week for the first time under one command, providing event locations in both Wicomico and Worcester counties, but at the end of the day organizers are encouraging attendees to come together to enjoy national acts at the beach.
OC Bikefest promoter Cliff Sutherland of OC Jams LLC announced in early March that his company had purchased Delmarva Bike Week.
OC Bikefest is now in its third year rallying motorcycles to Ocean City. Sutherland first proposed OC Bikefest to the Town of Ocean City back in 2010 after the Harley Davidson dealership on Route 50 in West Ocean City closed to consolidate operations with its sister store in Seaford.
The local dealership had served as the grounds for Delmarva Bike Week in Ocean City, and once it closed the closest venues were in Salisbury at Perdue Stadium and Winter Place Park or the Harley Davidson in Seaford.
Sutherland, who has served on Morgantown's Convention and Visitor's Bureau and the State of West Virginia Tourism Commission, understood the economic impact Delmarva Bike Week brought to Ocean City, and after vacationing for over 40 years in the resort he did not want to see the town suffer from the loss of the event.
For the most part, Delmarva Bike Week is remaining the same this year with two vendor locations at Perdue Stadium and Winter Place Park in Salisbury, except for festivities kicked off a day early on Wednesday.
Both event locations are free to enter and Winter Place Park will feature its traditional beer garden with a new addition of Budweiser's mobile pub. For more details visit Delmarva Bike Week's website, www.delmaravabikeweek.com.
OC Bikefest is taking place in Ocean City at the Roland E. Powell Convention Center and the Inlet Parking Lot downtown.
This year all vendors will be placed outdoors in the convention center's parking lot with the facility providing a pub at the front door offering drinks and food. This location is free to enter.
At the convention center, bike manufacturers, such as Star Demo Fleet and Victory Motorcycles, will be offering demo rides. The largest sponsor for OC BikeFest and Delmarva Bike Week, Rommel Harley Davidson, will also be on the scene with over 100 motorcycles for sale as well as a full service station just in case someone is need of a repair.
The Inlet is the only event location not free of charge as live entertainment is scheduled continuously throughout the weekend on two different stages.
Live on the Ocean Stage on Thursday will be an Ozzy Osbourne tribute band, Blizzard of Ozzy, followed by Jacklyl with Jesse James Dupree. On Friday, Sept. 13, Foghat plays at 2:30 p.m. followed by WAR at 5:30 p.m. On Saturday is America at 2:30 p.m. followed by Three Dog Night at 5:30 p.m.
Live on the Boardwalk Stage on Thursday will be a Led Zeppelin tribute band, Kashmir, followed by Bastard Bearded Irishmen. On Friday, live on the Boardwalk Stage at 1 p.m. is Blizzard of Ozzy and at 4 p.m. is a Jimi Hendrix tribute band, Jamiah on Fire and the Red Machine. On Saturday  at 11 a.m. Jamiah on Fire and the Red Machine play once again followed by the Bastard Bearded Irishmen at 1 p.m. and Blizzard of Ozzy at 4 p.m., and on Sunday Bastard Bearded Irishmen kick the final day off at 12:30 p.m. followed by Kashmir at 2 p.m.
"All you have to do is like music. You don't have to ride a bike to go to the Inlet," Sutherland said.
Throughout the weekend, the returning stunt acts Circus Una and the Wall of Death will be performing at the Inlet. To view all schedules in detail visit OC Bikefest's website www.ocbikefest.com.
A biker wedding will be taking place on Saturday on the main stage at the Inlet during the festivities. One lucky couple won a contest by submitting a photo and essay to be married at OC Bikefest. According to Sutherland there was such a large response to the contest a wedding chapel will be set-up at the Inlet where couples can sign up to renew their vowels.
"We had the idea but I never thought we would have that type of response," Sutherland said.
For children ages 12-21, it is $15 and adults are $25 to enter the event at the Inlet all four days. A one day pass is $20. Sunday at the Inlet is Family day costing adults $10 to enter and a child ages 12-21 is $5. If you have an OC BikeFest ticket or wristband you can ride Ocean City's bus service on Coastal Highway for free.
At this point in time, the two events — OC BikeFest and Delmarva Bike Week — will remain separate but both are featured side-by-side in this year's Rally Guide.
"Right now, we don't have any future plans, we are just trying to get through this year," Sutherland said. "What makes the event work is location, location, location. People want to be at the beach and certainly solidifying and having the entertainment in Ocean City is what creates the draw. There is over 400 vendors but there is no way you could create all of that in Ocean City."
Sutherland pointed out having the event's locations spread out through Wicomico and Worcester County each provides what the other can't offer. Such as Wicomico has the venues to provide additional vendor space but Ocean City has the many lodging amenities.
"Having both counties working together is creating a rather large event. It works well but the key of it is having the entertainment at the beach where people want to go," Sutherland said.
With OC BikeFest's first year practically being a washout, Sutherland was thankful for last year's sunny days and hopes this weekend will be the same.
"We are excited to have it all one event and hopefully people will enjoy both and check out what everything is all about. In the end it is about having the visitor happy. If we can make the visitor happy and keep them safe, it is good for everybody," Sutherland said.