Rehoboth Beach Museum Seeks Memorabilia Of local Favorite Eateries and Eats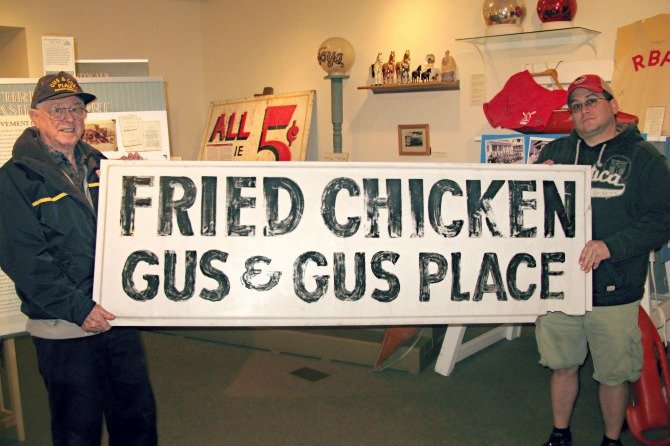 Rehoboth Beach is famous for its fine dining establishments. However, many who visit are drawn by perennial favorites such as French fries, pizza, cotton candy and caramel popcorn.
The Rehoboth Beach Historical Society will open a new exhibit on Memorial Day, 2013 and it needs the public's help. The Society asks that you search around the house or the attic for keepsakes of your favorite eateries from childhood to adulthood.
The exhibit will share the tradition and history of the splendid yet long gone wooden hotels of the 1900s and bring to light the evolution of restaurants serving residents and visitors alike.
If you have an old sign, napkin, a menu or a matchbook to share please contact the museum. The museum would like establishments old and new, as well as individuals to search around and see if they can find memorabilia that will enhance, the exhibit, "Beach Eats." The objects can be designated as a donation or on loan for the duration of the exhibit.
The Rehoboth Beach Museum is the home of the Rehoboth Beach Historical Society. The Society's mission is to preserve and showcase artifacts that illustrate the development of our beautiful city by the sea. The museum is located at 511 Rehoboth Avenue. Winter hours are Monday, Thursday and Friday 10 a.m. to 4 p.m. and Saturdays and Sundays 11 a.m. to 3 p.m. Please call 227-7310 for information or visit the website.
The Museum is in the former ice house where ice was cut from local lakes and stored in a wooden structure insulated with sawdust during the late 1800′s and early 1900′s. Exhibit topics included sand pails, bathing suits and surfing. The current display tells the story of Rehoboth Beach during World War II and will remain until March 17, 2013. The permanent exhibit found next to the WWII room covers the history of the City of Rehoboth Beach.
Written by and photo provided by Nancy Alexander.