Run Before the Thanksgiving Fun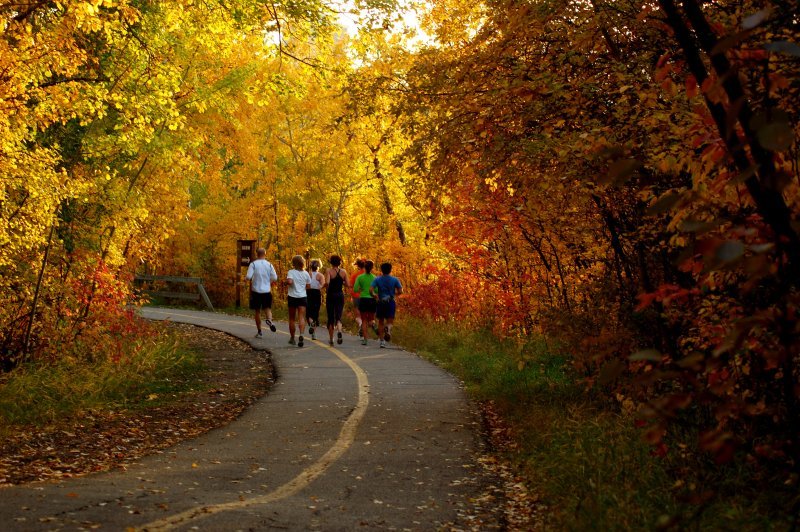 Although it may seem like Thanksgiving is still far down the road, Turkey Day is fast approaching along with all of its fattening (and irresistible) foods. As a way to keep the beer belly at bay, lace up your running shoes and take part in one of the local walk/runs happening around the Shore.
Prepare to get painted at the Young Life Splatter Run this Saturday November 9th at Camp Pecometh in Centreville. This 5k features a colorful run where colored powder is thrown on participants as they trek through the race. Prizes are given to top male and female finisher as well as the most colorful runner. Participants are encouraged to wear white in order to show off the colors they pick up along the way. The event is used as a fundraiser for the Bay Area Young Life organization that helps to encourage making better choice and brighter futures for students in Queen Anne and Kent counties.
Salisbury University is hosting its 31st annual Turkey Trot on Thursday, November 21. The fun-run/walk takes students and faculty looping around campus while promoting student health and supporting charity. All participants are required to bring a new unwrapped toy or five dollar donation to help Toys for Tots. Perspective runner Andrew Cantor told us "I can't wait to participate in the event. I've ran in other events supporting breast cancer research and I love helping the cause while running."
The 5th Annual Turkey Trek will have you pacing around Pemberton Park starting at 9:00 A.M. on Thanksgiving Day, November 28th. This race allows you to run around the beautiful scenery that the park provides including forest, river, and wetland views. Costumes are also encouraged with prizes given to the person who wears the best Thanksgiving themed costume. Other gift card prizes go to the top male and female finishers in multiple age categories ranging from 14 years and younger all the way to 60 and older. At the conclusion of the race, all participants can enjoy healthy refreshments as well as pie and ice cream for a well-deserved treat.
The intense rivalry of the Ravens and Steelers NFL teams rears its ugly head once again. This time, celebrate the competition with the 2nd Annual Ravens vs. Steelers 5K Beach Combine Challenge. At 9:00 A.M. on November 23rd, participants will first race in a 5K and then follow their run with a beach football game. Participants are also encouraged to celebrate with a post-challenge tailgate at any 28th street sports pub.
Rise and shine Thanksgiving morning to run off all your calories before you replace them at your turkey dinner. At 8:00 A.M. on November 28th, the Queenstown Great Turkey Chase 5 miler and 2 miler will have runners lacing up their shoes before they even think about stuffing the bird in the oven. This family event provides two distances to provide an alternate length for younger participants.