Say I Do in Berlin: A Wedding Show set for September 29th in Historic Berlin, MD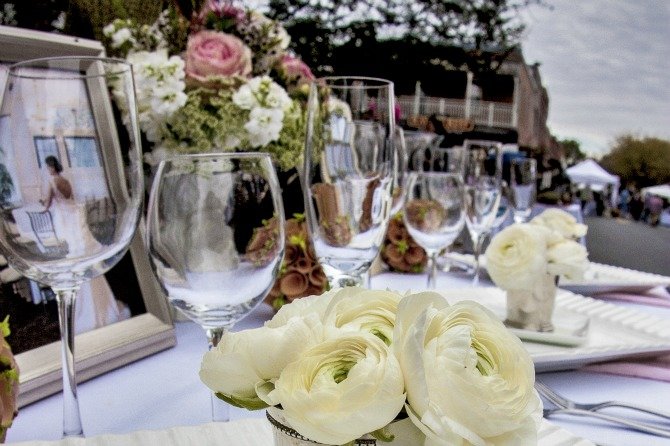 Say I Do in Berlin is the town's annual wedding event. The event has been scheduled to take place on Sunday, September 29th, 2013 on Main Street in the historic town of Berlin, MD. The outdoor wedding show will include approximately 25 vendors and offer displays of wedding-related products, services, and previews.
Berlin has a multitude of artists, artisans and professionals that provide unique custom registries available to brides, bridal parties, and families in the area. Live demonstrations conducted by professionals will be a highly of the show.
Following a highly successful Berlin Wedding Art Stroll in June of last year, local business leaders decided to pursue the possibility of promoting Berlin as a prime destination for weddings. Having many services and persons who assist brides, wedding planners, and families of prospective brides and groom on a regular bases – it seemed fitting to create a miniature fairy tale setting for happy couples in the historic village of Berlin.
"We thought, what better a place to have a memorable and tasteful wedding then here in historic and beautiful Berlin," said Angela Reynolds, Say I Do in Berlin Chair, about the event.
In September of last year, Berlin hosted its first event dedicated solely to weddings; Say I Do in Berlin. 2013 marks the 2nd annual anniversary of the event. The inaugural event was a great success and both vendors and attendees are excited for 2013's Say I Do in Berlin show.
The event will begin at noon on Sunday, September 29th, 2013 and continue until 4 pm. Guests can look forward to wedding fashion shows, gown displays, demonstrations, tastings, live entertainment, and more. Vendors will be showcasing flowers, jewelry, beauty supplies, apparel, music options, wedding venues, baked goods, gifts, wines, photography, videography, and more. Giveaways and contests will occur throughout the day.
Berlin's wedding popularity and notoriety stems from a film produced in Berlin, MD in the late 1990s; Runaway Bride. Julia Roberts and Richard Gere started in the film based upon a couple set to be married. Walking tours of the movie's most-used location are still popular in the town. Visitors can even visit Richard Gere's guest room at the Atlantic Hotel where many scenes were filmed.
What to Expect at Say I Do in Berlin:
Displays of wedding products and services
Demonstrations of custom-made gifts
Wedding fashion shows
Live entertainment
Gifts and prize giveaways
Culinary offerings
Vintage wedding apparel, trousseau & accessories
Wedding ceremony & reception venue representatives
Custom registries
And more…
Check out a few photos from last year's event:
Event Details:
Say I Do in Berlin
Sunday, September 29th, 2013
12 noon  – 4 pm
Main Street, Berlin, MD
Event website: Berlin Wedding Events