Rehoboth Beach Art League's Annual Cottage Tour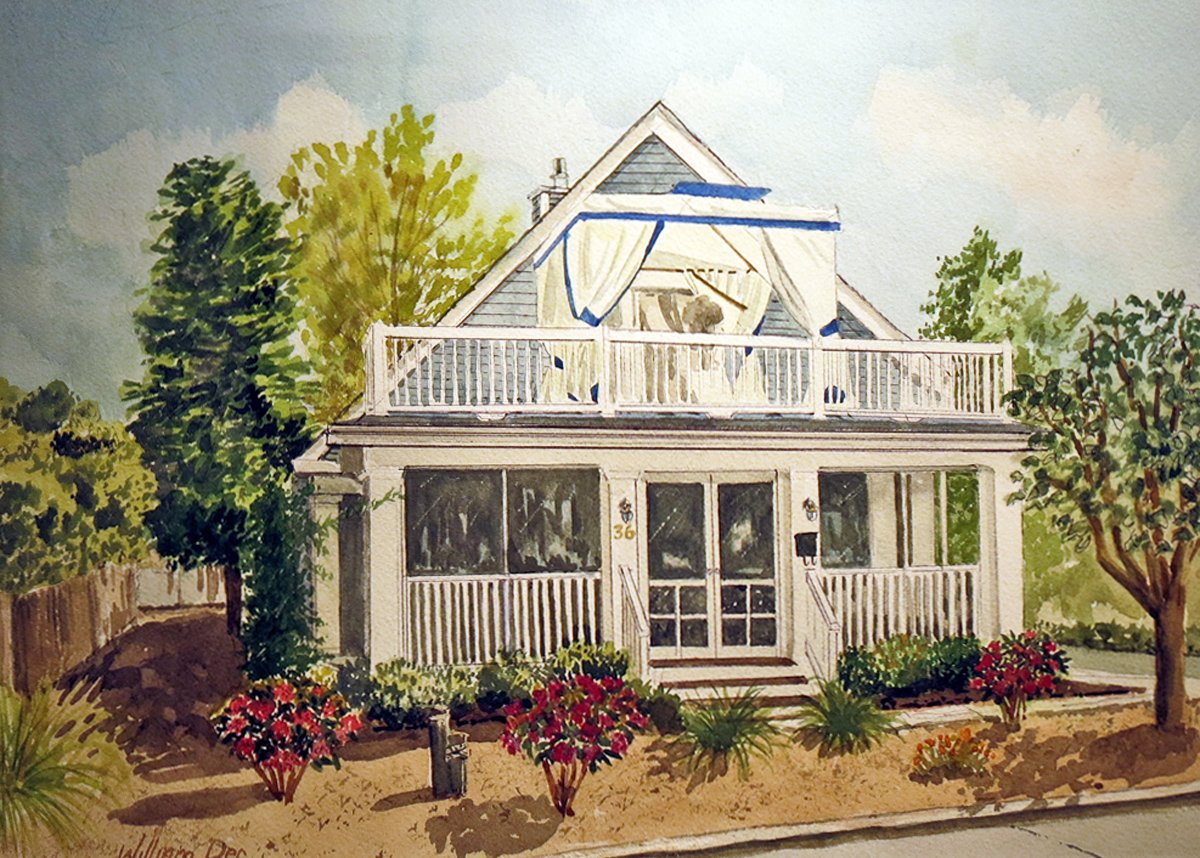 The Rehoboth Art League's greatly anticipated annual Cottage Tour will be held July 9th and July 10th from 10:00 AM to 3:00 PM. Seven outstanding Rehoboth Beach area homes and the historic Homestead will be featured this year. This tour reveals the imagination and creativity of homeowners in the areas of architectural, interior and landscape designs. The homes on this 64th Annual Cottage Tour of Art will also showcase the homeowner's unique art collections.
J. Conn Scott, the underwriter for the tour, will decorate the interior of the historic Peter Marsh Homestead. Designers Richard Scott and Lisa Fulton have plans to incorporate the home's fine antiques and artwork from the Art League's Permanent Collection to create a classic style in honor of the 75th anniversary. The Heritage Exhibition: Birth of An Art Community is on display in the Homestead through July 14th. The dining room, parlor, sitting room and screened in porch will capture the relaxed feel of the Cape Henlopen area.
All homes on this tour are beautifully decorated with antiques, artwork, and modern amenities that capture the essence of coastal living. The Hoffman-Lonsdale home at 36 Kent Street was featured in the June issue of Delaware Beach Life magazine. The title, "Artfully Done" was used by the magazine to give an apt description of this lovely home.
Because parking is limited at many of the house locations, the Rehoboth Art League is providing Jolly Trolley transportation for Cottage Tour ticket holders. Parking will be available at the Rehoboth Elementary School parking lot located at 500 Stockley Street, Rehoboth Beach. Shuttles will begin running at 8:45 AM on the days of the tour.
Tickets for the Cottage Tour are $30 per person and can be reserved online at www.rehobothartleague.org or by calling the Rehoboth Art League at 302.227.8408 or in person at the Rehoboth Art League's Corkran Gallery. Tickets are also on sale at the following locations: in Rehoboth; Bellinger's Jewelers, Browseabout Books, Design Center of Rehoboth, Early Attic Antiques, Farmer Girl Exotic Gardens, J. Conn Scott Showhouse, Tomato Sunshine, Windsor's Flowers & Plants, in Lewes; Community Bank of Delaware, Lewes Gourmet, in Fenwick; Carolina Street, and in Bethany, Sea Needles.
The Cottage Tour of Art is underwritten by J. Conn Scott and sponsored by Echelon Custom Homes and Jolly Trolley.
Photo is of the Hoffman-Lonsdale Home, watercolor by William Dec.