ShoreBread Wine Trail Continues at Bordeleau Vineyards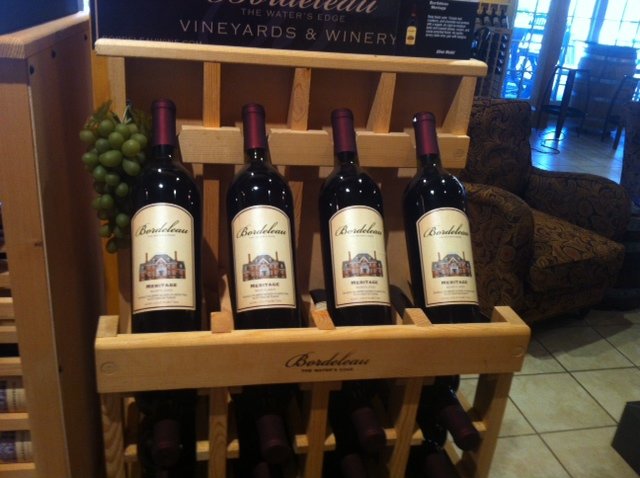 Stop number two on ShoreBread's Wine Trail found us in the little town of Allen, Maryland far out in a field on the Wicomico Creek. We're starting to notice a pattern with our Wine Trail…are all vineyards on a farm far off the beaten path? We don't mind if they are, after all its a beautiful journey. Speaking of beautiful, our most recent vineyard trip to Bordeleau Vineyards and winery was gorgeous, warm and indicative of spring with all the flowers blooming. We had fun taking pictures of the scenery if you couldn't already tell from our Instagram updates.
Bordeleau, pronounced bor-dih-low, is a family-run business, owned and operated by Tom and Lisa Shelton. Tom was not originally a vintner, instead he started out in the poultry business at Perdue Farms and served as president for part of his career. He later started up his own poultry business called Case Farms that distributes chicken to parts of Ohio and North Carolina. Winemaking now serves as "his hobby" Lisa told us, "he just wants to make wine for everyone to enjoy."
Shelton planted seeds for his vineyard in 1999 and went commercial in 2008. He now has 13 acres of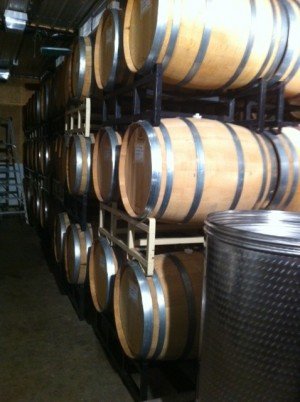 grapes, including Vidal and Pinot varieties that grow well in the soil along the Wicomico Creek. Bordeleau also gets its name from its location on the creek, in French the word means "at the water's edge." Growing next to the vines are a few varieties of fruit trees used to make Bordeleau's fruit wines. We saw Shelton out on a tractor trimming the top of the fruit trees when we arrived.
When we entered the tasting room, we were immediately met with a real, deal wine tasting experience. With a glass of Wicomico Red in hand, Lisa told us to swirl the wine before drinking it to allow oxygen into the liquid and tip our nose into the glass (without getting wine up your nose) while drinking to enhance the flavor of the wine. We got a sweet but smoky taste from our sip, a result of the mixture of white and red grapes used in the yummy wine.
We also learned that there can be flavors in wine that do not come from ingredients in the mix. For example, sometimes wines can have a nutty flavor, but there were no nuts in the recipe. Sometimes the barrels that the wine is aged in create these surprise flavors. The winery has 200 French oak barrels that age the wine until it is ready to be bottled at the in-house bottle machine.
Every Bordeleau wine that flows from these barrels ends up a winner, that is every wine that the Sheltons have hand crafted has won a medal at a wine competition. The highly recommended Chambourcin is the current leader in medals, having received double gold medals three different times along with multiple other gold medals to show off. Lisa also suggested trying the 2012 Pinot Grigio, Chardonnay and the Apple, Strawberry and Peach fruit wines.
If looking at the beautiful scenery and sampling wine in the tasting room isn't enough incentive to come out to the vineyard, the venue also hosts many events such as live music, karaoke, happy hours and an annual chili cook-off. We will definitely be out among the vines to join in the fun. But you don't just have to visit the winery to get a taste of Bordeleau, they sell their wine on Amazon.com and in local stores as well. We had such a great time with the Sheltons but we can't wait to see what's in store at our next Wine Trail destination!