Spotlight on Fun: Beat the Heat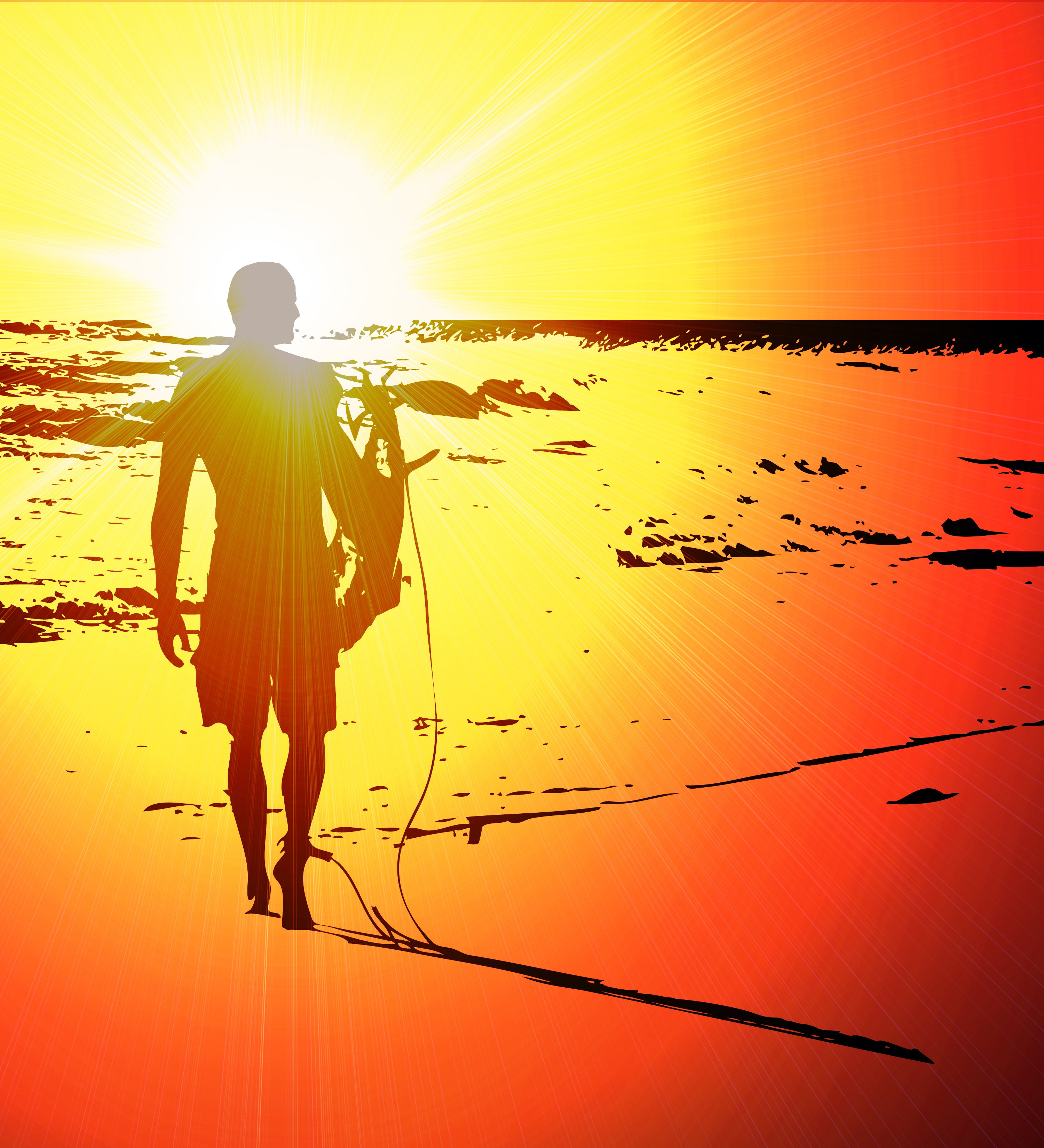 The summer heat is upon us, and while we're thrilled to be at the height of summer, the heat has put Delaware and Maryland's Eastern Shore at a "Code Orange" for air quality through Friday. Coupled with heat indexes upwards of 105 degrees, Mother Nature is making it extremely uncomfortable to be outdoors. For tourists and locals alike, staying inside isn't an option during our precious summer days. We've come up with a few places to cool off and chill out…literally.
Outdoor Fun:
One of the best things about the Ocean City and Delaware beaches is they're free! That may seem like a given to those of us who've lived on the shore our whole lives, but other East Coast beaches (ahem, New Jersey) charge a fee to step on to the beach. On hot days, jumping in the ocean or spending the afternoon splashing in the surf is a great way to stay cool at no cost. Be sure to stay hydrated and shaded if you plan on staying in the sand, but beware… that sand is brutally hot.
When the sun goes down, head to the beach in front of the Carousel Hotel for their free Movies on the Beach series. Scheduled for tonight is Brave. Still too hot? Head inside to the Carousel's ice skating rink.
Despite the oppressive heat index, many of us still want to play outdoors. Jet skiing, parasailing, sunset cruises, boat rides, paddle boarding, and water slides are just a few activities that can offer some relief to the heat.  Action Water Sports, Paradise Water Sports, and 48th Street Watersports are just a few Ocean City hot spots for water activities. Of course there's always Jolly Roger's Splash Mountain or Frontier Town for a day of water slides, along with a sunset cruise aboard the Calico Jack or the Duckaneer.
Indoor Fun:
Let's be honest, when it's this hot, some of us simply want to stay indoors. Why not head to the Casino at Ocean Downs to try your luck at the slots for a few hours? The A/C will surely be cranking. A day at the spa isn't a bad idea either. Stop by Studio 26 in Ocean View, Delaware for a massage, or treat yourself to a facial at About Faces in Salisbury. Salisbury also offers indoor (and educational) fun by way of the Ward Museum.
We love an orange crush any time of year, but grabbing one at Harborside on a 95 degree day is even better. While in West OC, Sunset Grille, Mickey Fins and The Shark are a few additional places to stop in for a cool libation or two. If you're headed to or from Assateague, Assateague Island Oasis is an ideal happy hour haven.
A stop at Dumser's Dairyland for an ice cream sundae or a milk shake is paramount on a hot summer day. In the farm-to-table category, we suggest Chesapeake Bay Farms ice cream, available at both of their retail stores on Route 50 to Salisbury and in Pocomoke. For the yogurt-enthusiast, think sweetFrog in Ocean City or Dickey's in Bethany Beach.
Pets:
The heat affects us all, and while we can enjoy the luxury of jumping in the ocean, cooling off in the office all day, or reveling in a day at the water park, our pets aren't so lucky. Don't forget about your furry friends during the spiking temperatures. Be proactive by leaving out plenty of water, keeping your pets in the shade when outdoors, leaving them in the comfort of the air conditioning, and most importantly, never leaving them in the car.