St. Patrick's Day Celebrations on Delmarva…Part 1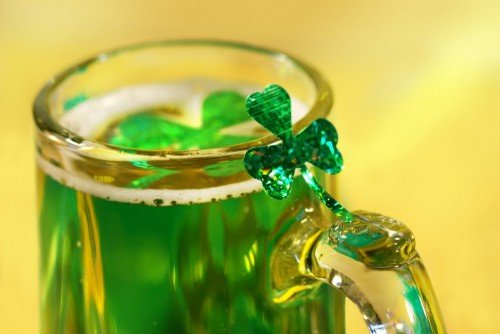 St. Patrick's Day is around the corner and thanks to the luck of the Irish there are plenty of St. Patty's Day events to enjoy around the Shore. Grab a pint, don your finest green outfit and start celebrating…now!
St. Patrick's Day at Oxford Community Center
March 14 & 15, 7:30
410- 226-5904
Party hardy in Oxford with a concert featuring the Free & Eazy Band. The venue will also be offering Irish libations and treats as part of the fun.
15th Annual St. Paddy's Day 5K Run/2 Mile Walk
March 15
Elks Club 401 Church Hill Ave Salisbury Md, 21804
Lace up your running shoes and start off your holiday with a 5K.
St. Patrick's Day Parade and Irish Festival
Coastal Highway from 60th Street to 44th Street
12:00 p.m
410-289-6156
The famous parade celebrating Irish Pride is once again rolling down the streets of Ocean City. On 45th Street, the Irish Festival will begin at 11:00 and carry on throughout the day.
Traditional Irish Dinner in Trappe
March 17, 4:00-6:00 p.m.
Trappe United Methodist Church 29421 Maple Ave, Trappe, MD 21673
410- 476-3384
Offering a taste of Irish cuisine, selections being offered include Corned Beef, Ham, Potatoes, Cabbage, Carrots, Onions, Irish Soda Bread, Drinks and Desserts.
Easton's St. Patrick's Day Parade
March 17, 1:00-6:00 PM
Coastal Highway from 60th Street to 44th Street
For yet another chance to show your Irish Pride, head to Easton to take advantage of complementary Irish Tea, a parade featuring decorated golf carts and a Potato race following the parade. There will also be a festival with food, drink, and fun at the 45th Street shopping area at 11:00 a.m.
Big Brothers Big Sisters' Bowl for Kid's Sake
March 16 1:00-3:00 p.m. at Ocean City Lanes
115 72nd St Ocean City, MD
and March 19  6:30-8:30 p.m. at Cherokee Lanes
1524 S Salisbury Blvd, Salisbury, MD 21801
410-543-2447
Help a child while having a good time this St. Patrick's Day. This is one of Big Brothers Big Sisters' largest fundraisers and with your help they can continue to help disadvantaged children by providing a caring adult in their lives.