The Year Ahead in Ocean City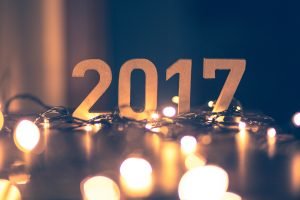 Since 2016 is almost another year in the past and 2017 is right around the corner, we need to prepare ourselves for what this new year has to offer! If you've already started to countdown the days until summer, we are right there with you. Another year of fun in the sun is on its way to Ocean City, MD. This fun-filled city is the perfect location to visit this summer. There are plenty of things to do and places to visit in Ocean City but we are gearing up for some great events during the entire year of 2017. Let's see what the year ahead in OCMD is going to offer!
January 1, 2017: Penguin Swim
To ring in the new year with a bang, Atlantic General Hospital is hosting their 23rd annual Penguin Swim in the heart of Ocean City at the Princess Royale Oceanfront Resort on 91st Street. This chilling event benefits a great cause to help support the non-profit local hospital, giving Atlantic General the funds to continue to provide quality care to the local community. If you are interested in attending this event visit https://aghpenguinswim.org.
April 28-30, 2017: Ward World Championship Carving Competition
The famous wildfowl carving championship features carvers and visitors from around the world to compete in this inspiring and contemporary competition. This event includes demonstrations, judging, children activities and even a benefit auction. You can discover some great finds from over 100 exhibitor booths displayed throughout the Convention Center in Ocean City. For more information visit www.wardmeusem.com
April 28-30, 2017: Maryland International Kite Expo
If you want to show off your fun themed kite or just enjoy the fun in kite-flying, join other participants in this kite themed event on April 28th through the 30th on Ocean City's boardwalk on 2nd street! The three day event will feature kites from all individuals wanting to participate. For more information visit www.kiteloft.com
May 4-7, 2017: Springfest
Springfest in Ocean City is a free, four-day festival located right in the heart of Ocean City, Maryland. Springfest in OCMD kicks off the start of spring and summer with live music, great food, and other great attractions. This four day event starts on Thursday May 4th through Sunday May 7th. So get your summer shoes on and head down to Ocean City for a great pre-summer celebration.
May 18-21, 2017: Cruisin' Ocean City
This four day long motor event will have you revving your engine with hot rods, classics, customs and trick trucks visiting Ocean City, Maryland for the 27th Annual Cruisin' Ocean City. Last year's event in 2016 welcomed more than 3,500 cruisers from over 20 different states and even Canadian residents! So put your pedal to the metal this summer and travel on over to Cruisin' Ocean City 2017!
June 17-18, 2017: The OC Air Show
Returning to Ocean City, MD are the U.S. Navy Blue Angels for the 10th Anniversary edition of the OC Air Show. This event showcases the pride and professionalism of the U.S Navy and the U.S. Marine Corps with the support of Ocean City visitors and residents. A flight demonstration will take place on the beach and boardwalk at the 16th Street show center. A handful of Naval Pilots will soar through the air demonstrating their skill and expertise while flying specialty jets wowing the audience. For more information visit www.ocairshow.com
June 7 – August 30, 2017: Movies on the Beach Sponsored by the Carousel Hotel
What better way to end a perfect summer beach day, than with Movies on the Beach. Grab your beach chairs and blankets and head on over to the Carousel Hotel on 118th Street for Movies on the Beach. Movies are played every Wednesday night at dusk. And, in case of rain, there is no need to worry because the movies are moved indoors at the Carousel Hotel. The 2017 movie schedule will be posted here on the Carousel Hotel's website when available.
June 19 – August 4, 2017: Movies on the Beach Sponsored by the Commander Hotel
If you can't make it to the Carousel Hotel on Wednesday nights, and you're looking to wind down in Ocean City MD, Movies on the Beach are offered on the 27th Street Beach every Monday and Friday Night starting at 8:30 p.m. This event is perfect for the entire family or event if you're looking for a date night with your significant other. Movies on the Beach is sponsored by the Commander Hotel. Bring a blanket or beach chair and enjoy a film on our very own Ocean City Beach!
July 4, 2017: July 4th Concert & Fireworks Downtown/ Uptown
This free fun and family-friendly event is offered on July 4th to celebrate the birthday of America! Enjoy a free concert at 8 p.m. with a grand finale of fireworks at 9 p.m. This event will be held on 125th street at Northside Park in OCMD. The entertainment is to be announced but for more information call 800-626-2326.  
July 12 – August 30, 2017: Concerts on the Beach
Enjoy free, live entertainment while you relax and enjoy the sea breeze from the Atlantic Ocean during the summer nights in ocean city. Local and tribute bands will perform for the residents and visitors of Ocean City every Wednesday from 8 p.m.- 9:30 p.m. (There is no concert on July 26). The schedule is to be determined but take the family to jam out to some awesome live entertainment. Don't forget to your bring your blankets and beach chairs!
TBD: OC Beach Lights
Another fun event that is returning this summer is Ocean City Beach Lights. This event offers a free light show using lasers, fireworks, music and special effects all displayed on a 5-story tall beach ball. If you're wondering when this event takes place, it's offered all summer long from Memorial Day to Labor Day weekend. If you want to  be visually wowed, head down to North Division Street for a show you don't want to miss!
TBD: OC Sandfest
OCMD is well-known for having their annual Sandfest at Ocean City. The event features a professional and master champion sand artist creating and building sand sculptures using the grains of sand on our very own Ocean City Beach. Not only will you get to see the wonderful works of art he creates, but throughout the week there are many other activities including: sculpting demonstrations, competitions, lessons and more!
September 21-24, 2017: Sunfest
Ocean City will host their 43rd annual Sunfest– the biggest festival Ocean City has to offer! With over 30 food vendors, artists, live entertainment and many more attractions to be seen, you will not want to miss out on this family friendly event. And if you're wondering how much tickets are, it's completely free! So don't miss this great opportunity to have a little extra fun in the sun!
September 29-30, 2017: Wine on the Beach
"Wine on the Beach" will be celebrating their 22nd anniversary at Ocean City in 2017! This great event features wines of the East Coast, live music from local recording artists, tasteful cuisine and even fine arts and crafts displays. A tasting glass is received with admission so you can sample fine wines all from the East Coast, but don't forget your chairs and blankets to sit on so you can relax and unwind at this classy event!
October 5-8, 2017: Endless Summer Cruisin'
To officially end Ocean City Summer 2017, the 20th Annual Endless Summer Cruisin' will take place in the Convention Center Parking Lot featuring over 2,000 customs, hot rods, trick trucks and vendors. This event also includes a collector car auction and a boardwalk parade taking place on the boardwalk starting at 27th street and then making its way down to the Inlet. Check out some of the hottest rides that Ocean City will have to offer! For more information visit www.endlesssummercruisin.com
The beach, boardwalk, and other attractions in this great beach town are available to all guests who want to visit Ocean City. There are plenty of things to do in OCMD during the year of 2017, so if you are looking for more fun-filled events, make sure to head on over to visitoceancity.com! Did we miss any of your favorite Ocean City events? If so, we'd love to hear all about your favorite Ocean City event!
The post The Year Ahead in Ocean City appeared first on ShoreBread.