Travel Channel's Hotel Impossible To Feature OC's Lankford On Monday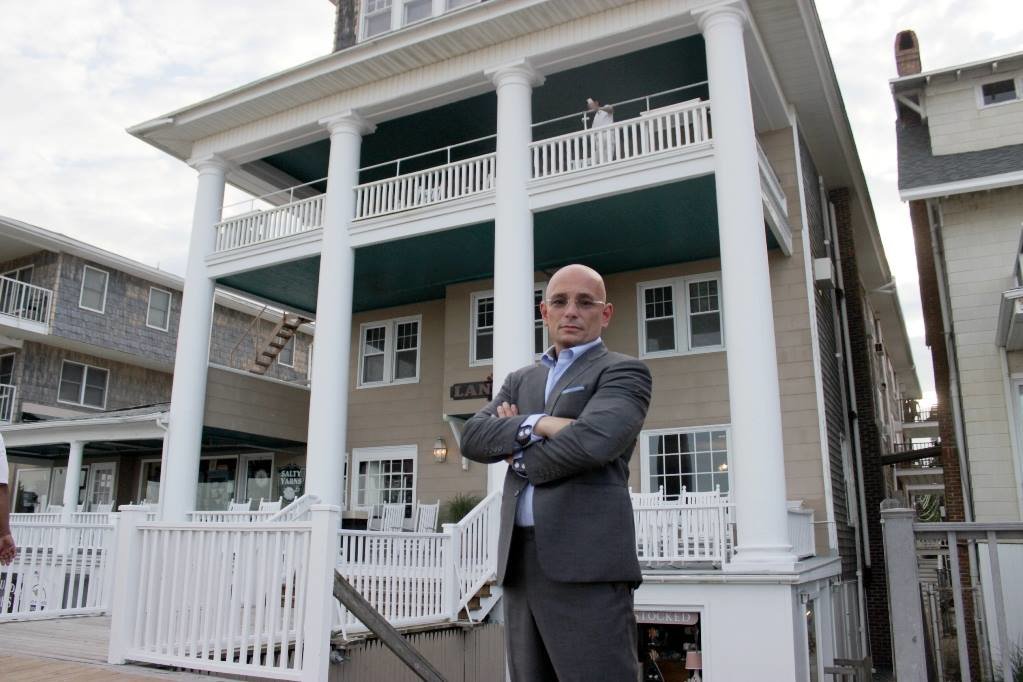 OCEAN CITY — A proud Ocean City Boardwalk hotel dating back nearly 90 years will get its moment on the national stage on Monday when it is featured on national television after a literal and figurative facelift over the summer.
The Lankford Hotel and its associated cottages and apartment buildings situated around 8th Street and the Boardwalk opened in 1924 and has been owned and operated by the same family for nearly nine decades spanning several generations. While the hotel has retained its early 20th century charm and has attracted many of the same visitors each summer for decades, the facility has found it difficult to compete with the newer, more modern Ocean City and its sparkling hotel chains with the latest amenities, particularly in the often tough shoulder seasons.
To that end, the family earlier this year reached out to noted hotel guru Anthony Melchiorri and his crew from the hit Travel Channel show Hotel Impossible to provide a new set of eyes and ears on some of the issues, from aesthetics to an operational standpoint. The episode on Ocean City's Lankford Hotel, appropriately titled "Boardwalk Gold," is set to air on Monday night on the Travel Channel at 10 p.m.
Hotel Impossible follows Melchiorri as he "rescues" struggling hotels, some of which are down to their last hope and at risk of closing, and others, like the Lankford, for example, that simply need a nudge into the 21st Century.
Melchiorri and his crew arrived in Ocean City in June and began the process of reinventing the Lankford, and although a recent glimpse of the historic Boardwalk hotel shows little evidence of a major overhaul, at least from the outside, the show's producers promise the episode will reveal significant changes.
Naturally, the show's producers revealed little about the episode in advance of its airing, but given the recent history of Hotel Impossible, significant differences will likely be unveiled.
The three-and-a-half story Lankford, with its familiar Tuscan-inspired column façade, is a Boardwalk landmark at 8th Street. The hotel was built and operated by Ocean City pioneer Mary Quillen, who named it in honor of her aunt, Amelia Coffin Lankford, from whose inheritance she funded the project. It has remained in the family ever since with current owner Sally Rutka and her family now operating the hotel.
At the time of the episode's taping in June, Rutka said she reached out to Hotel Impossible on the advice of her children.
"We're not a modern hotel," she said. "This is about getting an outside person's thoughts on what we can be doing better. We're kind of stuck in the traditions of how this is run. The girls have made updates and upgrades, but we're a little stuck in our ways and it doesn't hurt to bring in somebody from the outside to look at it from a different perspective. We can say 'well, our father did it that way and his father did it that way before him,' but it doesn't work that way in the modern world."