Traveling along the Wine Trail to Easton's Far Eastern Shore Winery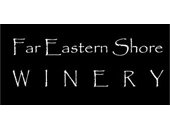 Oh Easton, what a lovely spot for not one, but two stops on our wine trail! We'll start out at Far Eastern Shore Winery where husband and wife team, Tien-Seng and Tara Chiu work to produce their not-so-average wines.
Winemaking first started as a hobby for the Chiu's, a pass time they enjoyed so much that they served their own wine at their wedding. This DIY approach foreshadowed the wine's popularity as they received compliment after compliment from guests. "People were telling us that they didn't like wine, but they liked our wine," Tien-Seng said. The couple continued giving their hand crafted wine as gifts and soon people couldn't get enough of it. "We thought people were just being nice at first," Chiu told us, but they soon found it was quite the contrary.
The demand for the Chiu's wine continued to grow to the point that they were eyeballing the state's limits of 200 gallons of home-made wine. That's when the couple jumped on board the Wine Trail and went commercial in 2008. Far Eastern Shore made its debut at the Salisbury Wine Fe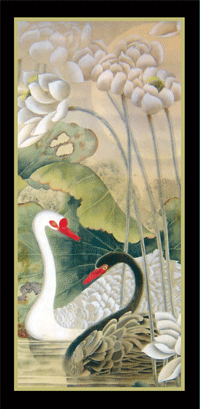 stival that year and when it was time to pack up and go back to Easton "we were bringing home empty cases," Chiu said. In fact, Chiu told us "we sold out early in the day."
So what's all the hype surrounding this couple's wine? Chiu described their style as "non-traditional fruit and wine pairings." So there are more than just grapes in your glass! Far Eastern Shore uses an array of fruits like cranberries, peaches, strawberries, blackberries, blueberries and pomegranates along with grapes to create unique and savory flavors. Far East's two newest releases are Dragonfly, which infuses raspberry and dragon fruit flavors into a dry white wine and Lotus mixes strawberry and lychee. If you're looking for something to indulge yourself in we suggest checking out the chocolate raspberry port for dessert!
A majorityof Far Eastern Shore Winery's inspiration comes from the blending of cultures. Tien-Seng wanted to tie his Chinese heritage into his product and so the name of the winery is a nod to both this and the winery's location; "we wanted something that would tie everything together," Chiu said. The logo, created by Tara (a graphic designer by trade), also carries this theme portrayed by two cranes. These birds are both associated with China and the Chesapeake area and once again display an East meets West theme.
Unfortunately, Far Eastern Shore Winery is not a place that wine connoisseurs can visit just yet. "We plan on opening a tasting room in the near future, it's next on our list of things to do," Chiu said.  However, Far Eastern Shore Wines are available in 150 stores across Maryland, so it won't be difficult to sip some of their exceptional masterpieces.