Weekend Happenings: St. Michaels Oyster Fest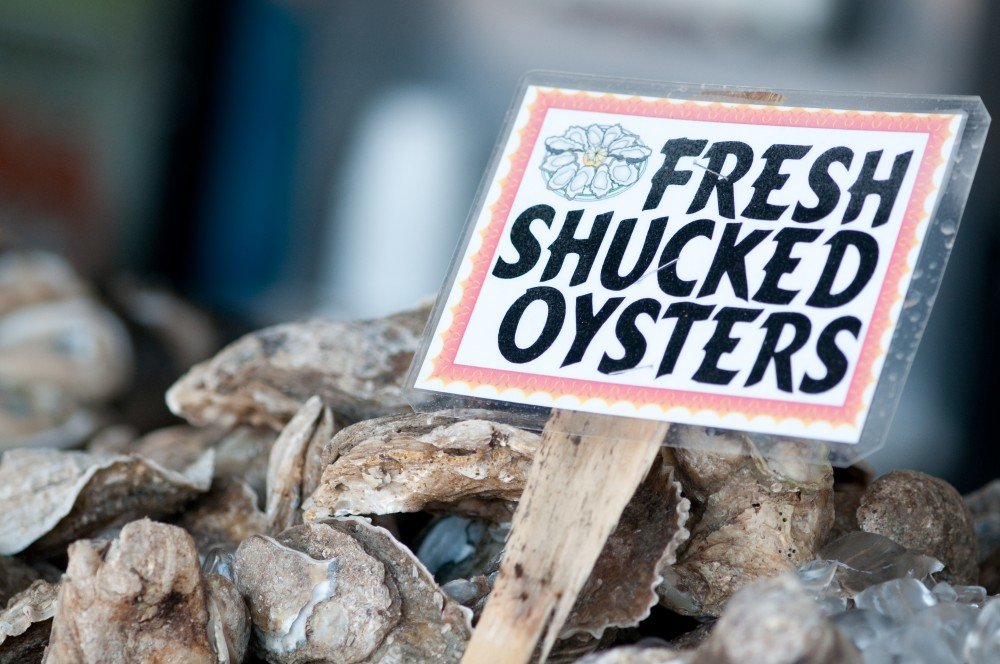 Traditionally, oysters are meant to be eaten during months with the letter 'r', which means oyster season is upon us, and what better way to celebrate than by heading to St. Michaels this weekend for their famous Oyster Fest. While oyster farming has made oysters safe to eat year round, there's still something impossibly delicious about eating oysters during the autumn months. Served fresh on the half-shell, fried, or simmering in a stew, you can enjoy oysters just about any way you like 'em at this Saturday's Oyster Fest.
Sponsored by the Chesapeake Bay Maritime Museum (CBMM) , the Oyster Fest will be take place this Saturday, November 2, in St. Michaels, MD from 10 am until 5pm. Admission is $15 for adults, $12 for seniors, and $6 for children between the ages of six and 17. The museum, which spans 18-acres, will be open for the event as well, offering boat rides, oyster tonging and more. Beyond oysters – and there will be lots of those – the event features live music by Sweet Leda, children's activities, boat rides, oyster demonstrations, harvesting displays, retriever demonstrations, cooking demonstrations and documentary films. The day will also give rise to an oyster stew competition among regional chefs.
But more about the oysters…the festival will showcase freshly caught and shucked Chesapeake Bay oysters. Aquaculture oysters, oyster fritters and fried oyster sandwiches will also be available to devour. Also included in the culinary line-up are hot dogs and hamburgers, pit beef, Southern Maryland stuffed ham, caramel apples and more. For beverages, think cold beer and warm apple cider. For the avid oyster eater, sign up for the oyster slurping contest.
Beyond food, the Oyster Fest will include family-friendly games and activities. Oyster Jenga, face painting, scavenger hunts and build-a-boat are just a few of the activities to expect. The skipjack, Rosie Parks, will celebrate its re-launch at 4pm, when high tides comes in at the museum's marine railway. Descendants of the skipjacks builder and captain will christen the 1955 skipjack. In addition to the Rosie Parks, the Talbot County Watermen's Association (TCWA) will have several boats dockside, as well as the museums fleet of historic vessels. Learn about the histories of oyster dredging and oyster diving, a time-honored tradition of the Eastern Shore.
For more information visit www.cbmm.org/oysterfest or call 410-745-2916.