Weekend Recap – Live Music, Artists and More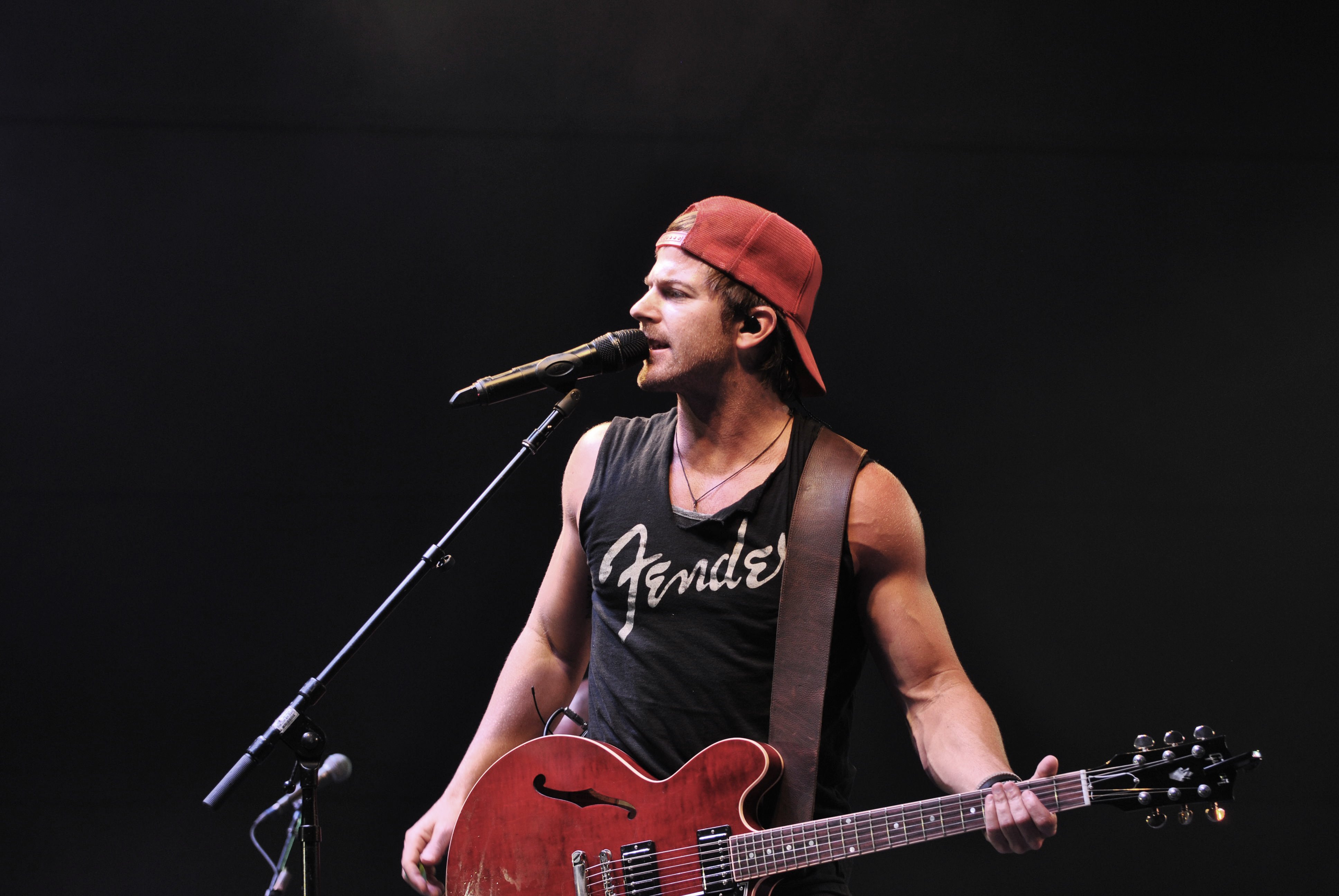 Arts and entertainment were abuzz this weekend on the Shore, with national recording artists rocking out in downtown Ocean City, fiddlers fiddlin' on Main Street in Berlin, and artists competing in #mdscoolestsmalltown. To top off an already epic weekend, mother nature played nice all weekend long, granting us sunshine-filled, warm days. ShoreBread was all over the map this weekend, enjoying the art show and Fiddler's Convention in Berlin while simultaneously joining the masses at Sunfest for the Kip Moore and Kacey Musgraves concert. Here's a weekend recap:
National country music stars Kip Moore and Kacey Musgraves performed at Sunfest Friday night. ShoreBread was lucky enough to join in the fun, along with a meet and greet before the show. (Photos courtesy of Gina Whaley Photography):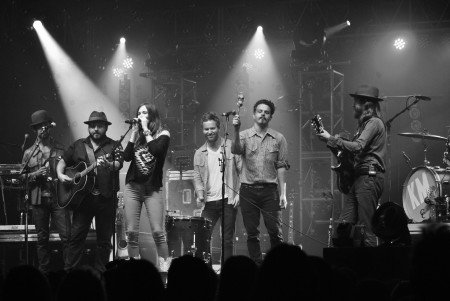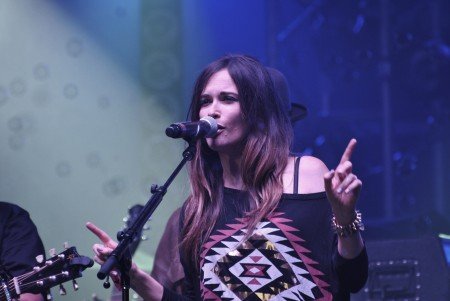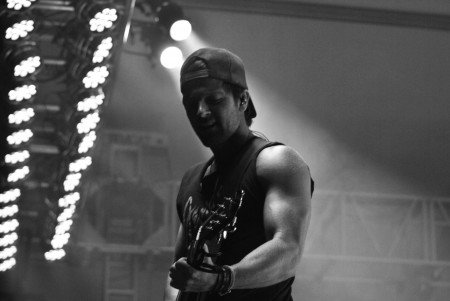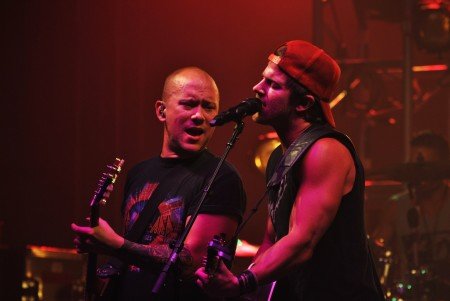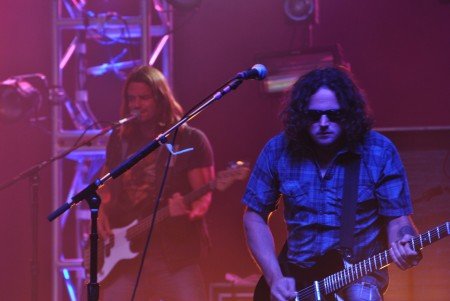 After a memorable Friday night at Sunfest, ShoreBread headed to Berlin Saturday, to an enjoy a lil' bluegrass. The streets were teeming with locals and visitors, all gathered along Main Street to revel in the free, live music, browse the local shops and restaurants, and peruse the host of vendors set up for the day. There was certainly no shortage of talent, as musicians performed both on stage and in the streets. Based solely on the turnout out and tunes, its safe to say the 21st Annual Fiddler's Convention was a big hit…as usual.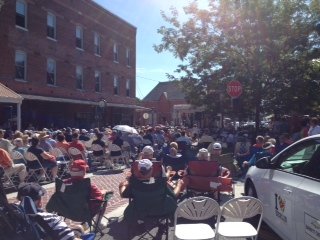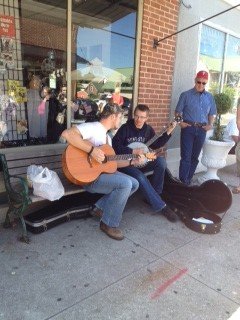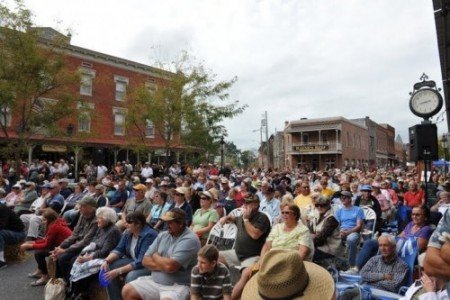 While the bluegrass competition was underway, an arts contest was also in the works in Berlin. The 4th Annual Paint Berlin – Plein Air Event, organized and hosted by the Worcester County Arts Council, had 31 participants this year, both local and regional. Artists were charged with painting within the boundaries of downtown historic Berlin and the surrounding areas over the weekend. Artists could be seen hard at work at their easels all day Saturday. All artwork was displayed at the "Wet Paint" exhibit at The Atlantic Hotel Saturday evening. Completed artwork was judged by Corinne Beardsley, who chose the following winners:
First Place and a grand prize award, worth $1000, went to Jim Rehak. Brigitte Bowden placed second with an award of $500. Third place and $250 went to Lois Engberg. Christy Jones was awarded with a $100 honorable mention and Giselle Vidal McMenamin was honored with a $100 "People's Choice" award.
Pictured from left to right are Rehak, Bowden, Engberg, Jones and McMenamin.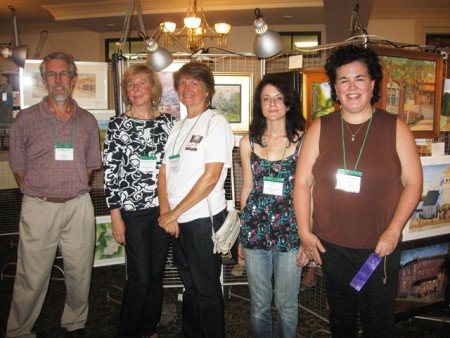 Selection of paintings created during "Paint Berlin" is currently on display at the Worcester County Arts Council's Gallery until October 11th. All artwork on the exhibit is available for sale. The Gallery is open Monday thru Friday and some Saturdays from 11 am – 3 pm.